Blair Hawkins' Work Journal
---
Fri 12-11-2015. Barringer 3442. Remove carpet, asbestos floor tile, asbestos mastic. Neg Air #2 brought here from storage.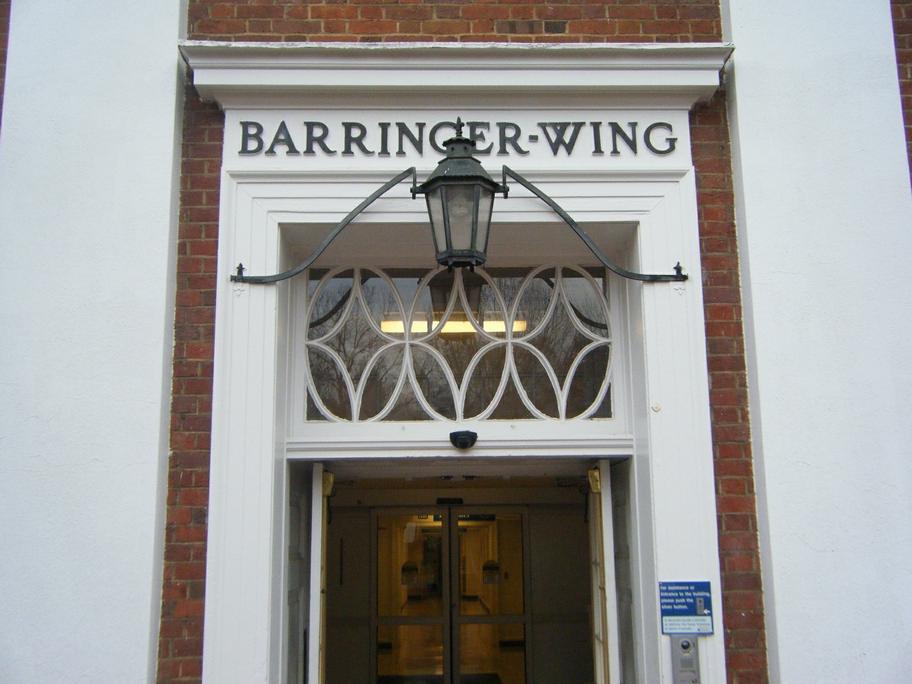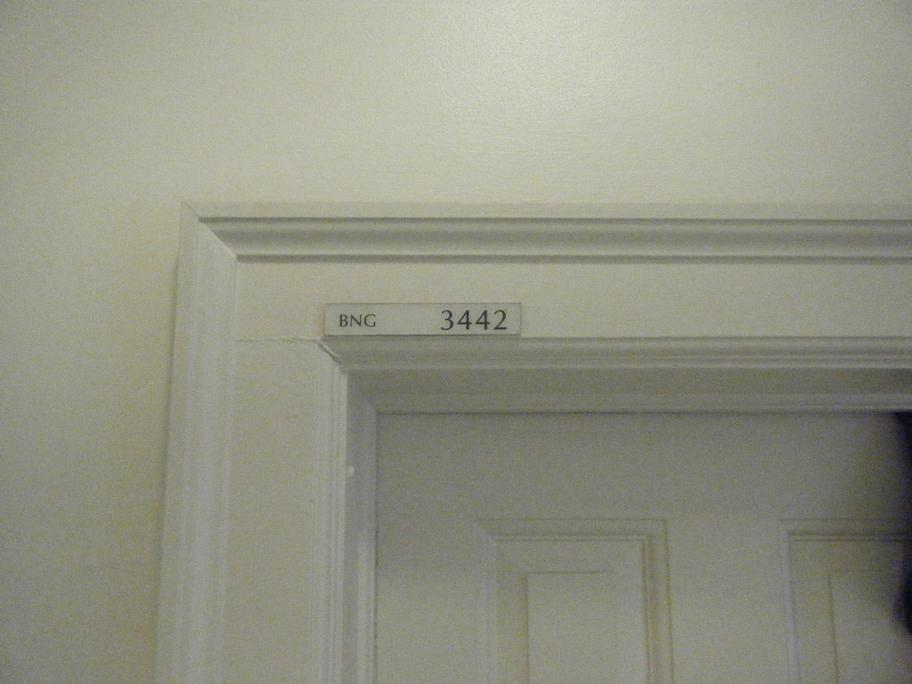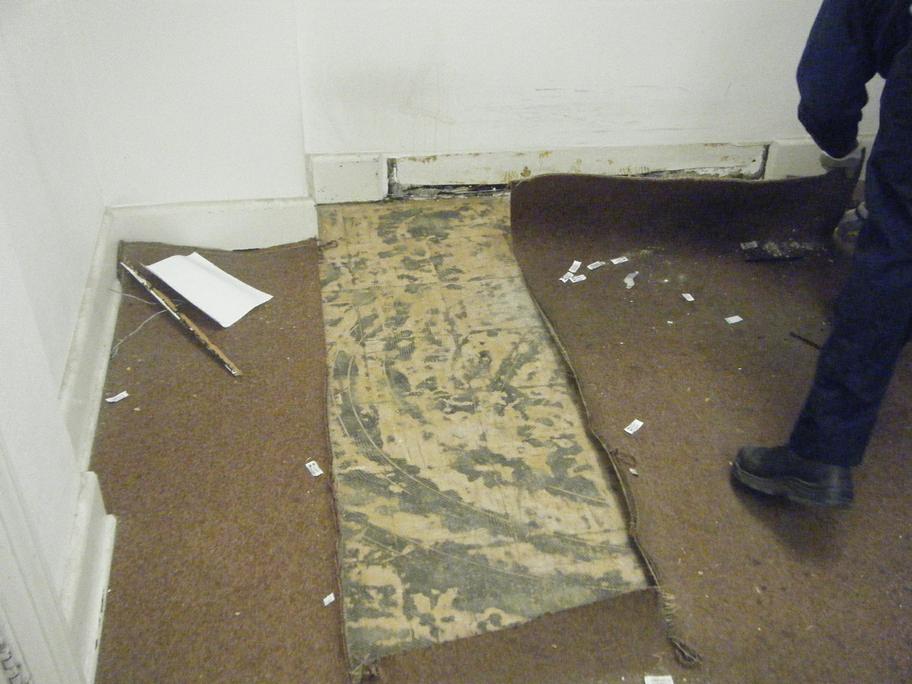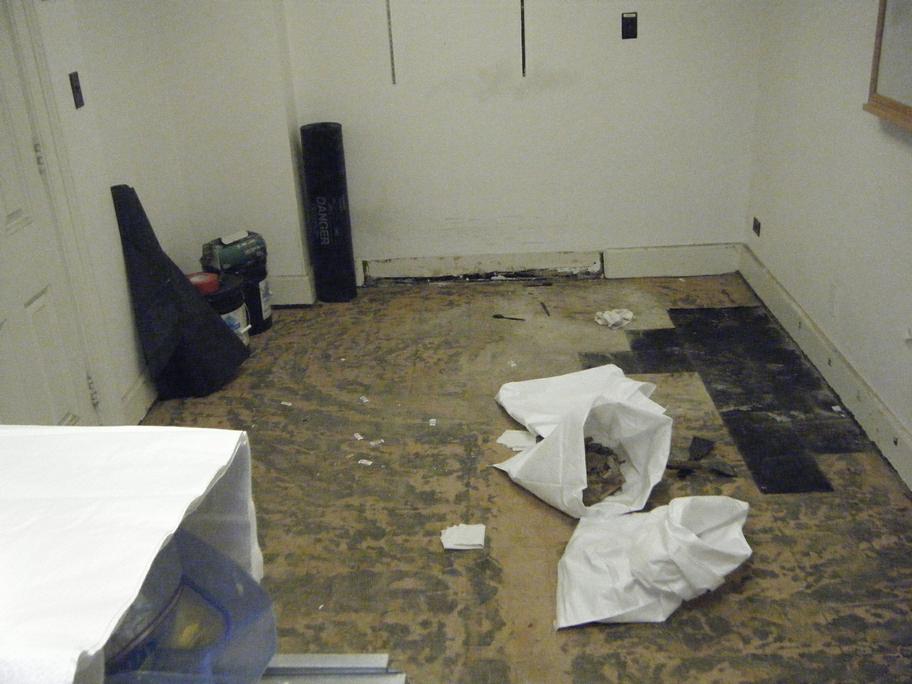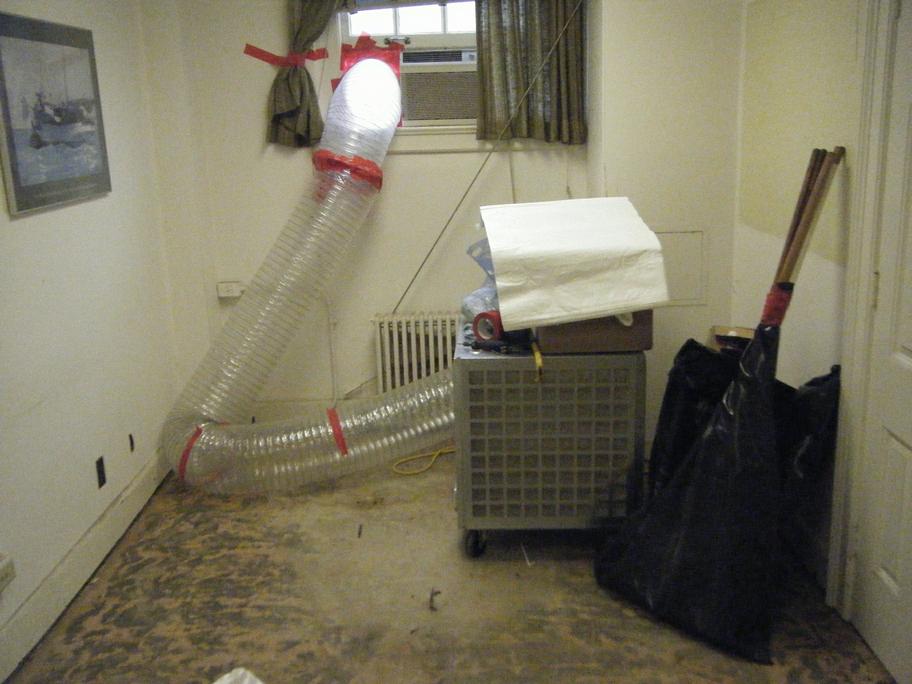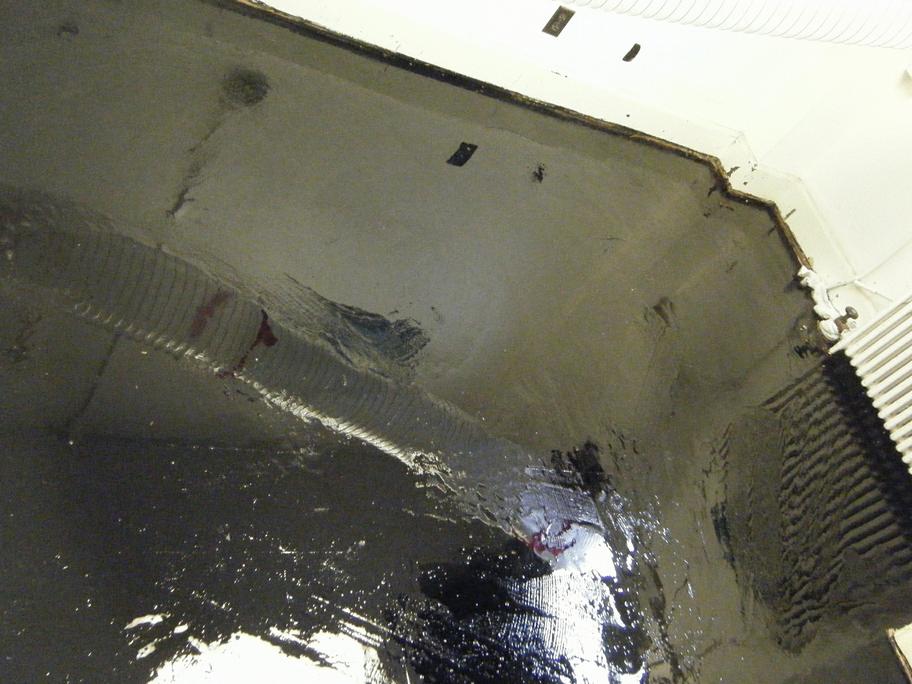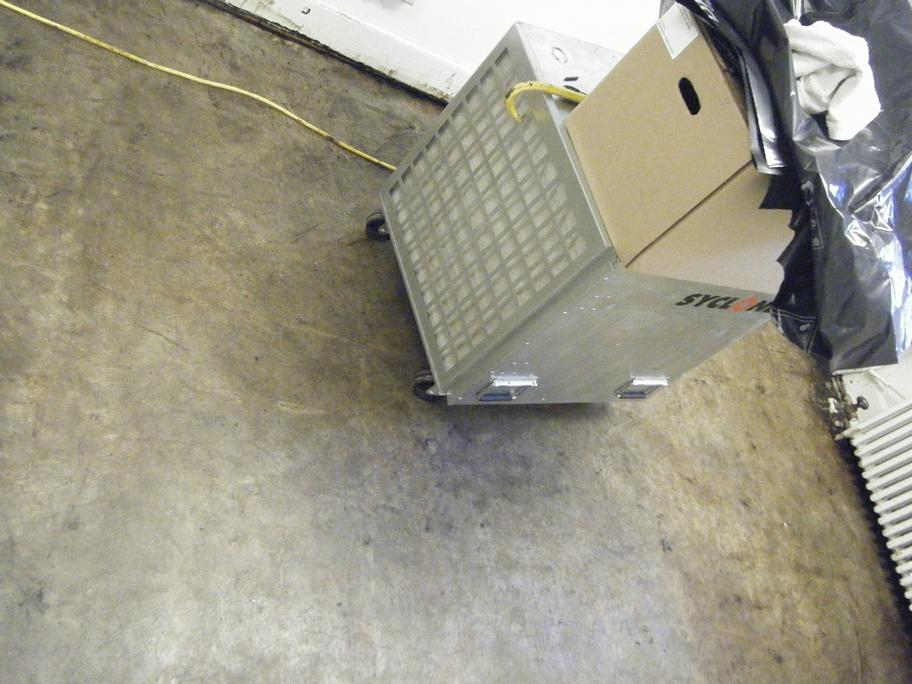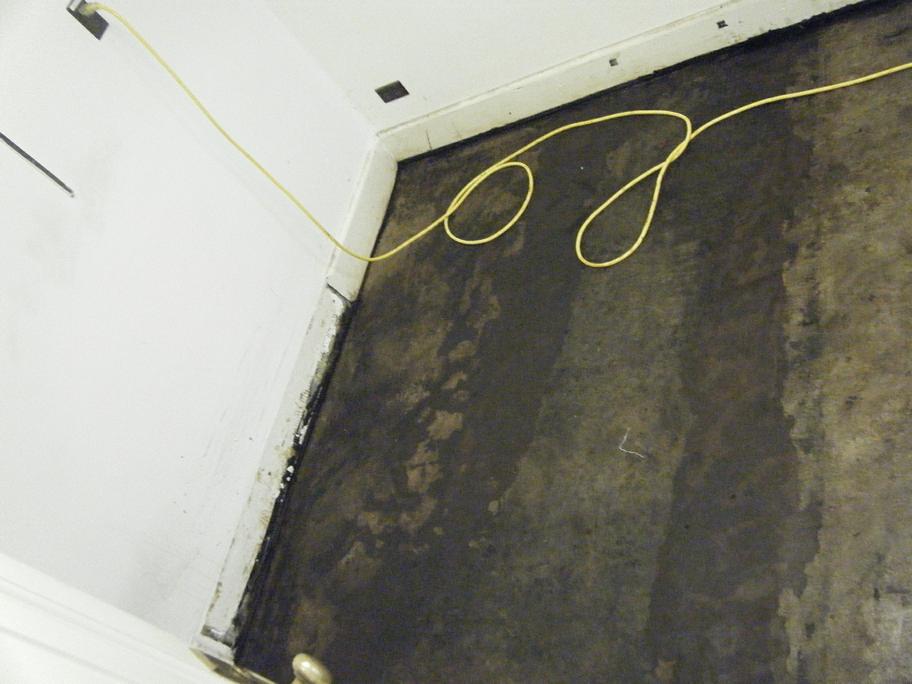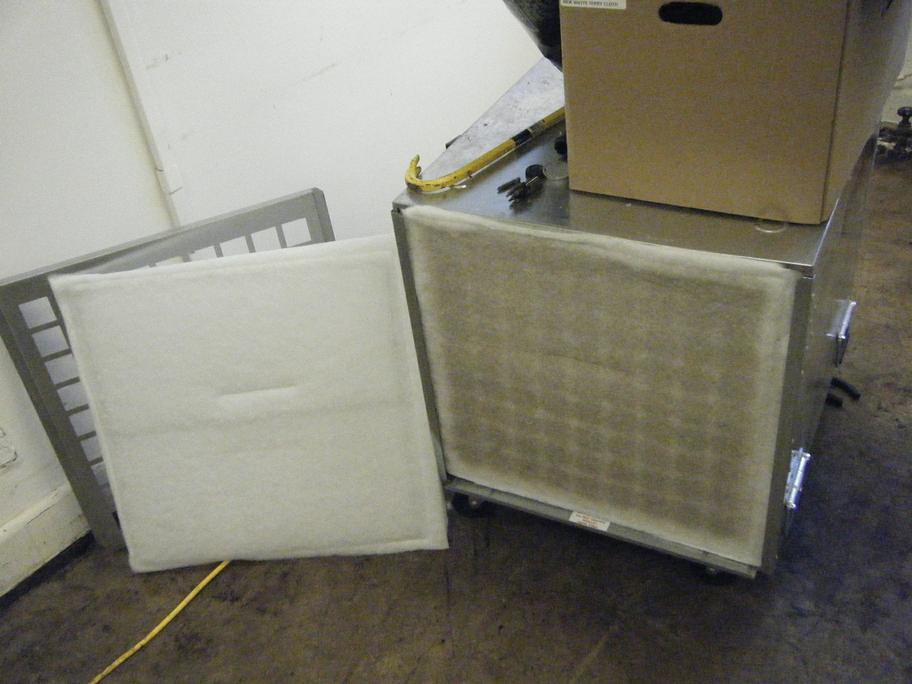 ---
Thu 12-10-2015. Help Sign Shop. (A) Copeley Road at University Hall. Repair pedestrian crosswalk sign. (B) Washington Hall, entry to East Range. Install 2 yellow signs exiting, and replace 2 yellow signs entering.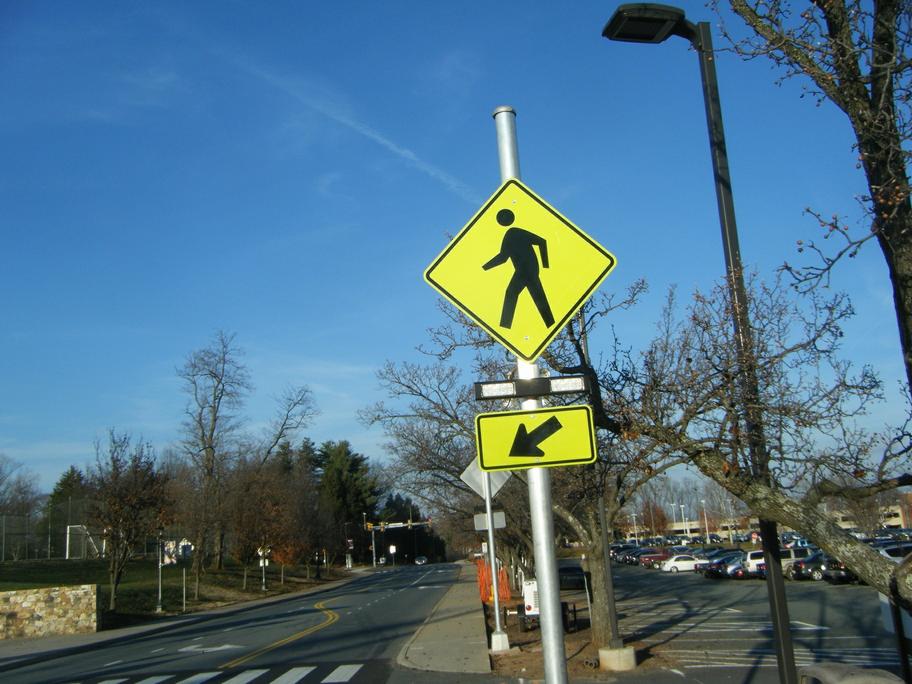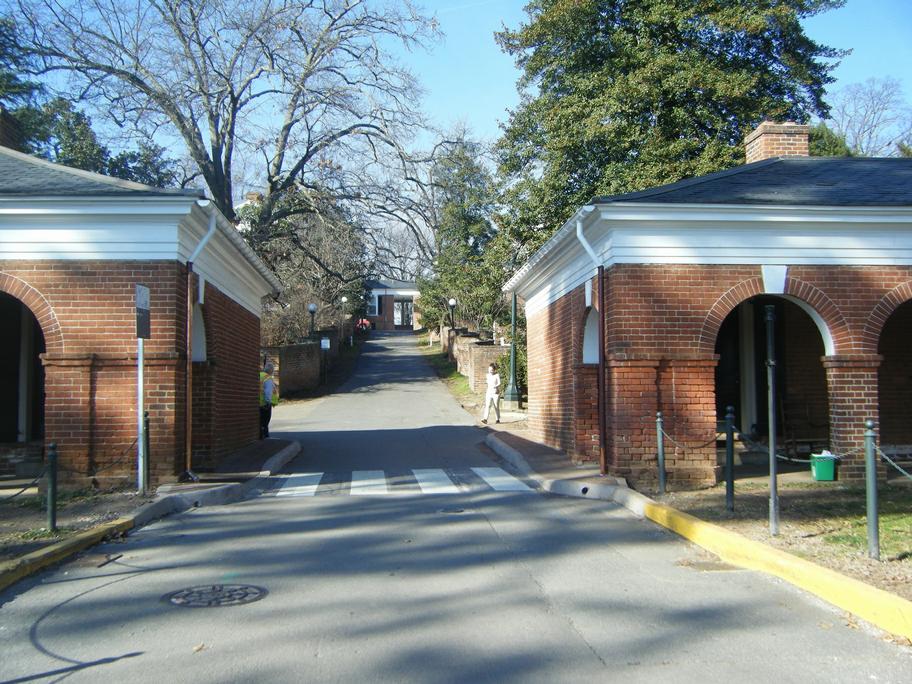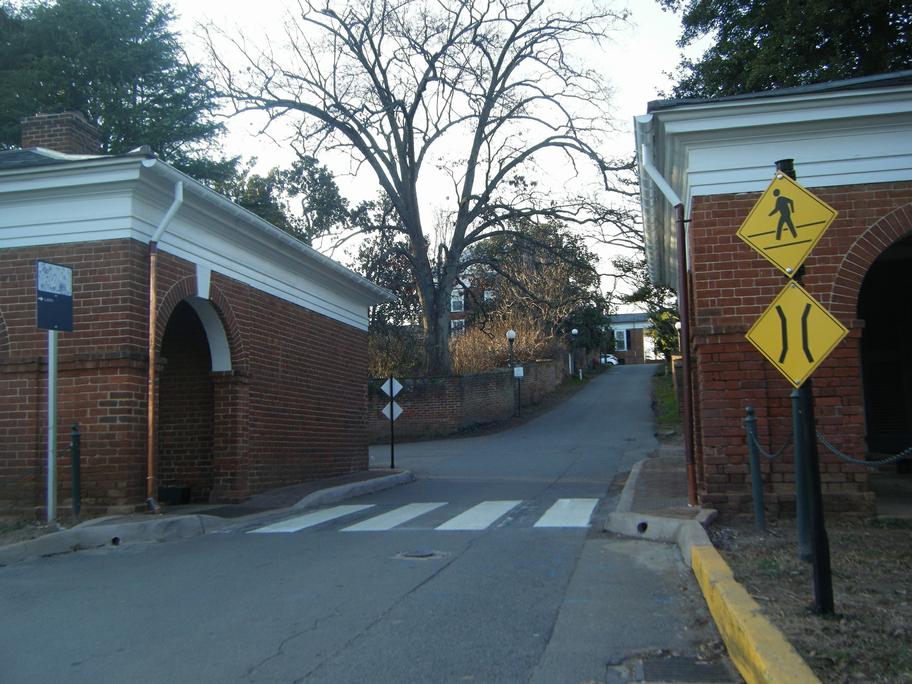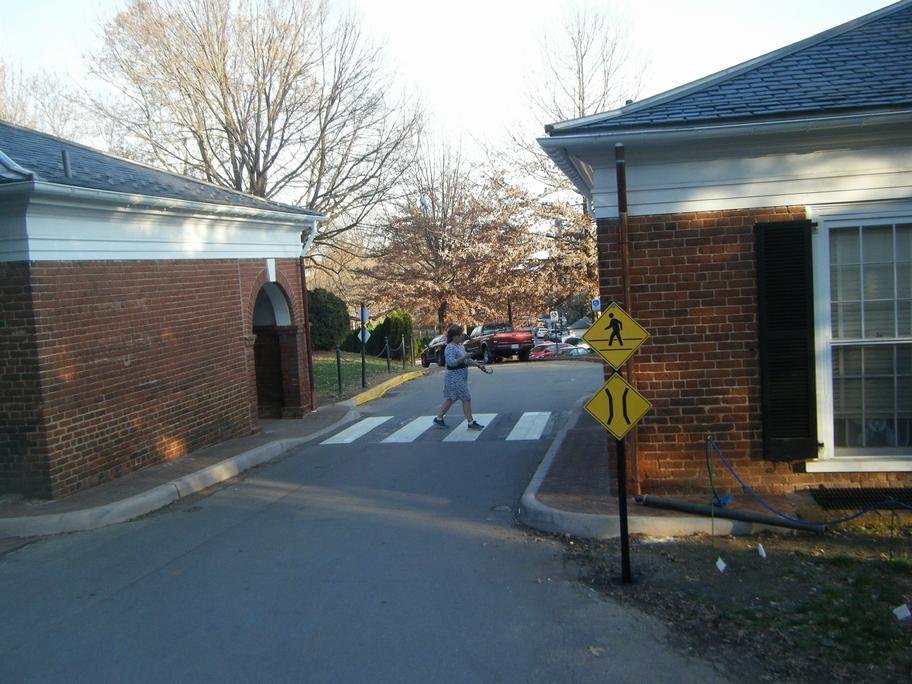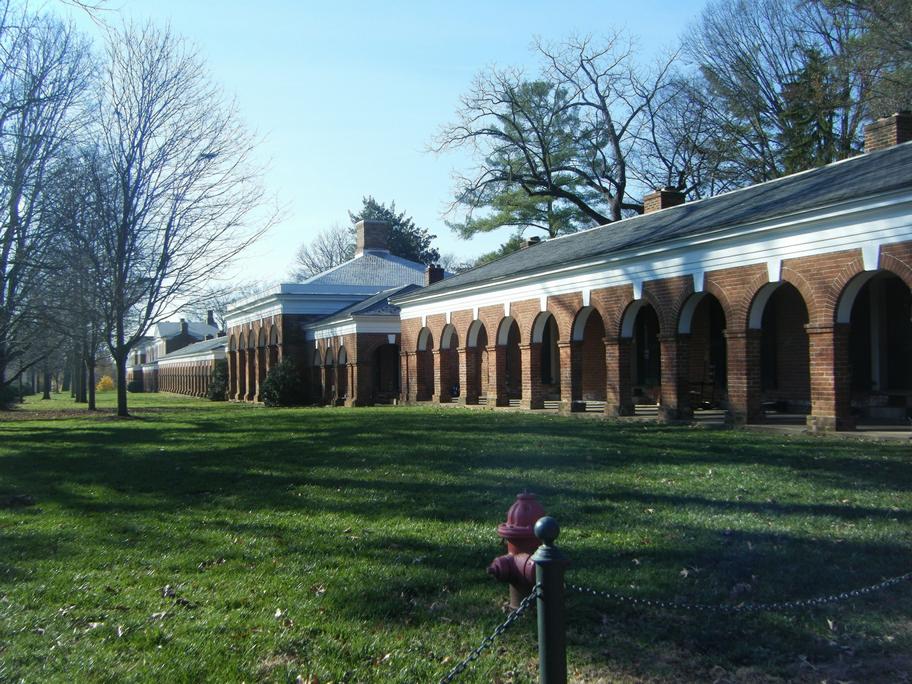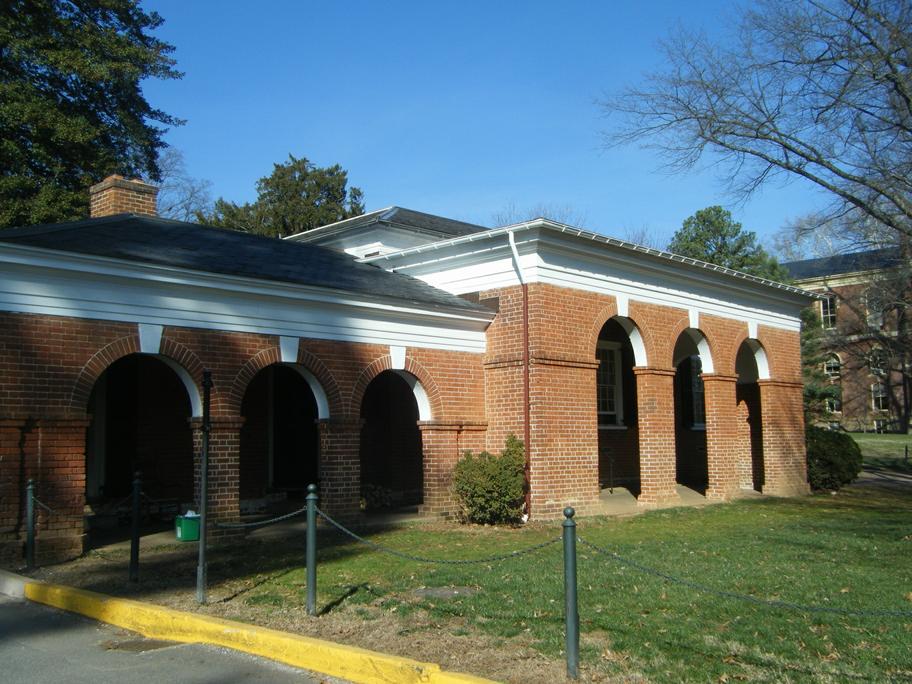 Help the moving crew haul mildewed furniture to Facilities dumpster from Old Dog Farm (20-South to Research Way just north of Avon Ext.)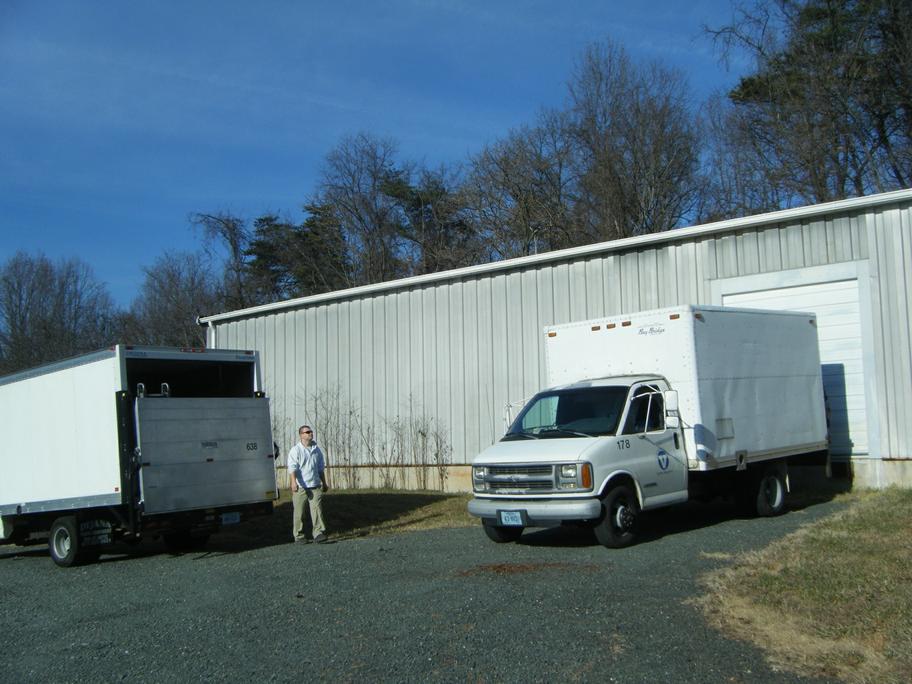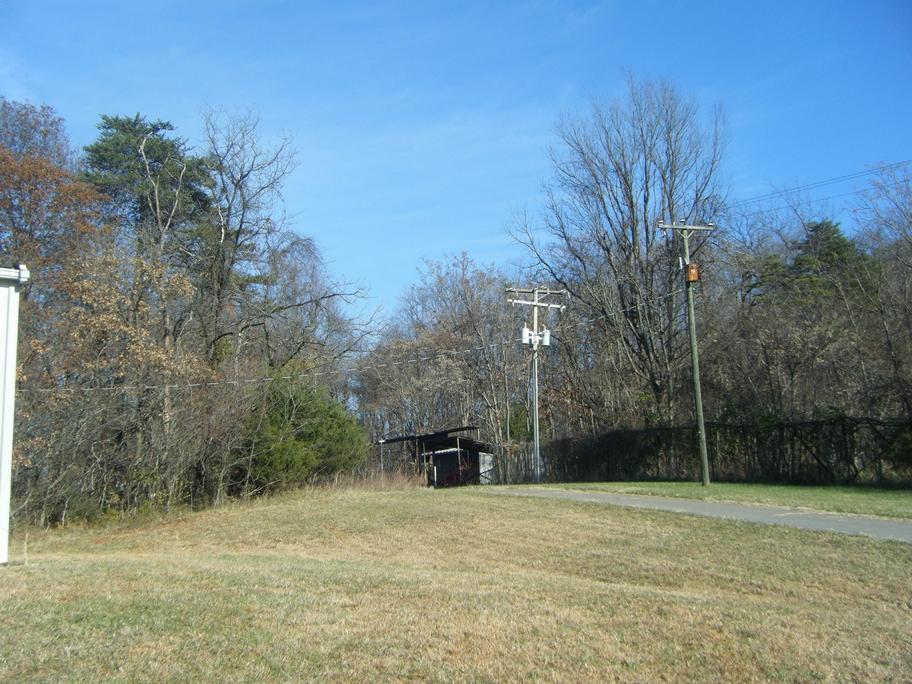 ---
Wed 12-9-2015. Davis Wing Security Office. Patch asbestos pipe insulation. First photo was requested repair. The other 3 is in the other corner of exterior wall.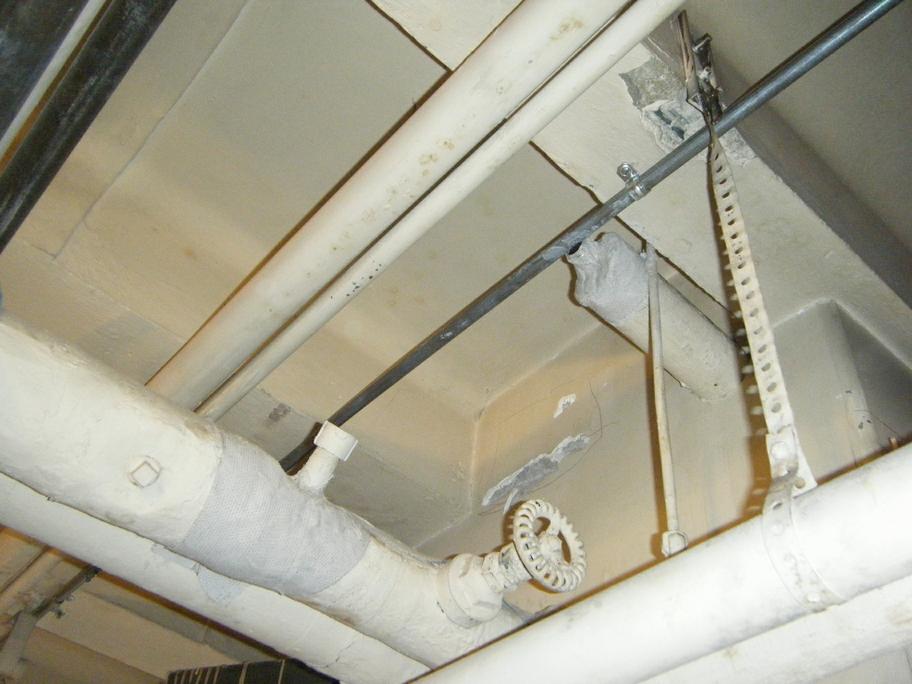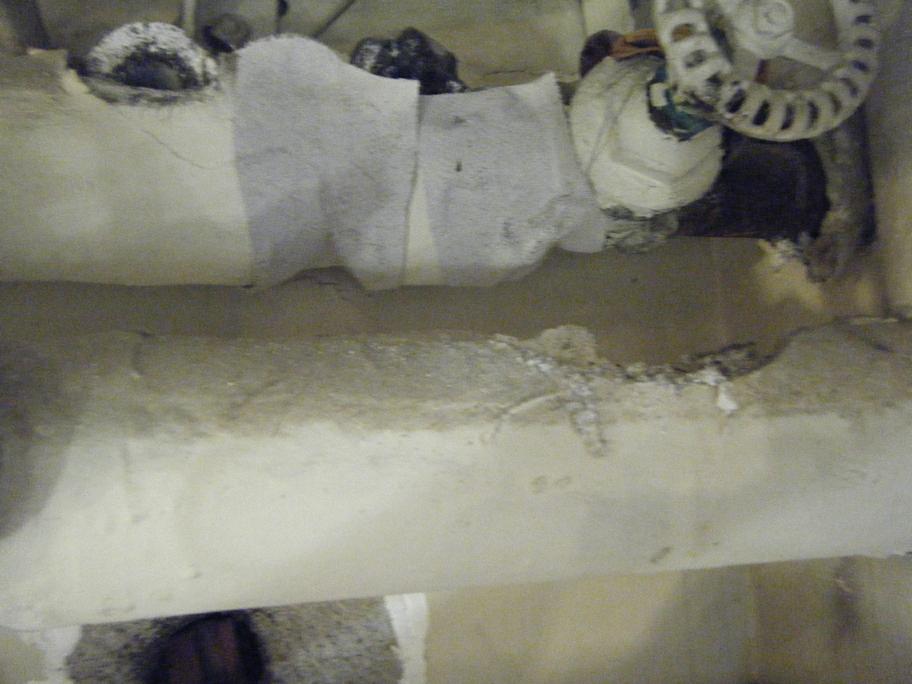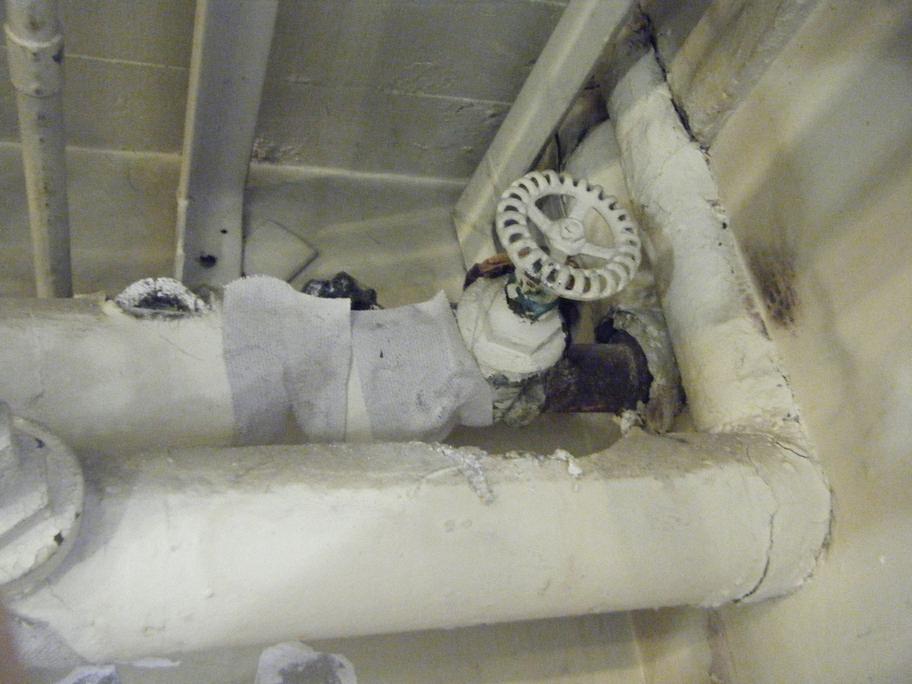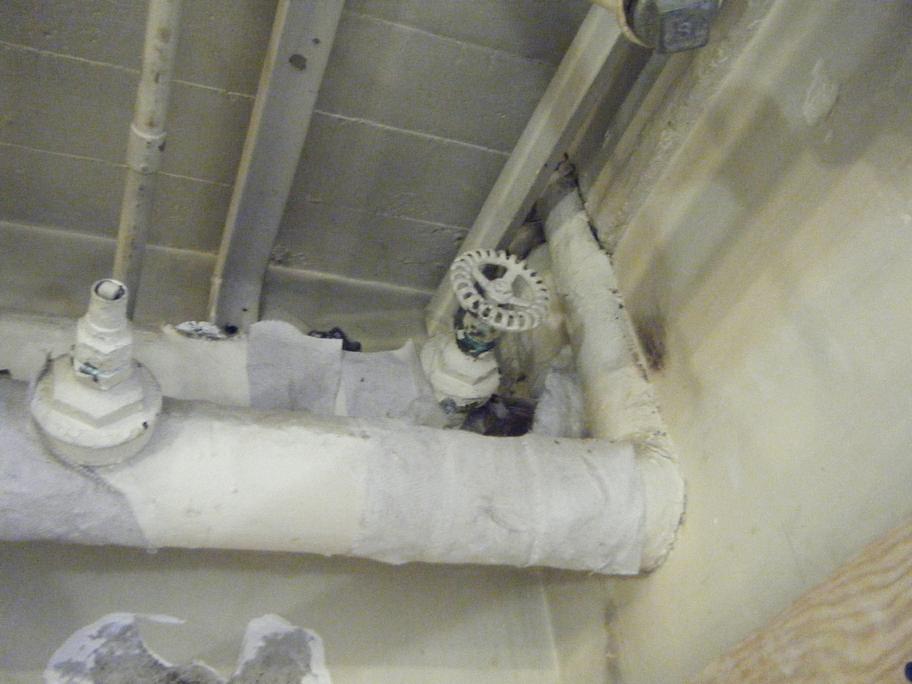 Help Sign Shop. (A) UVA Transitional Care Hospital at Northridge. (B) Lee St. Parking Garage entry sign CLEARANCE 6' 8". (C) Sign sleeve in concrete at Rugby Road/Lambeth Lane out. (D) Sleeve jack-hammered into ground at Washington Hall, East Range/Pavilion entry road.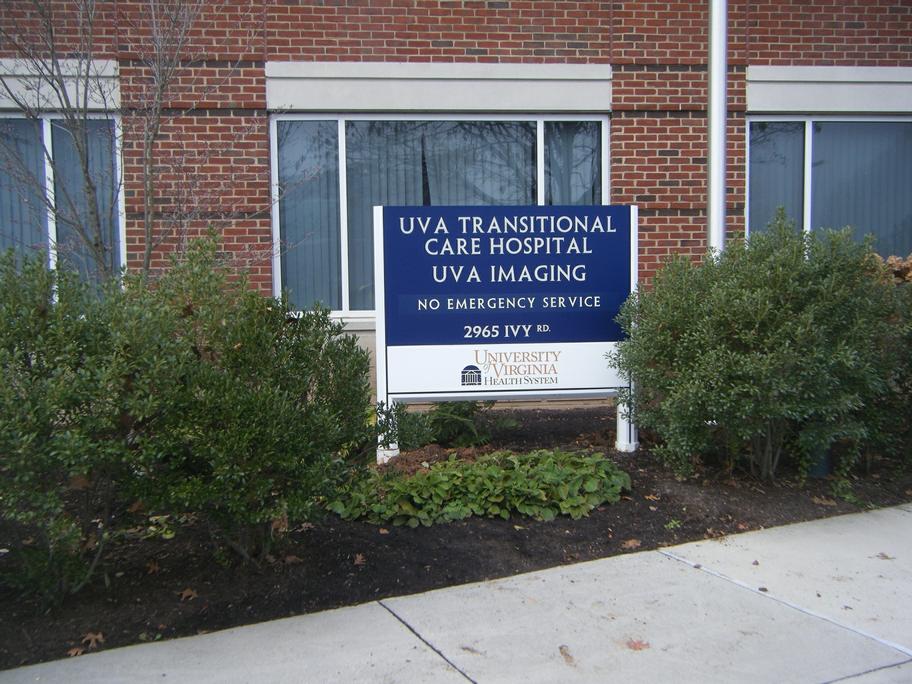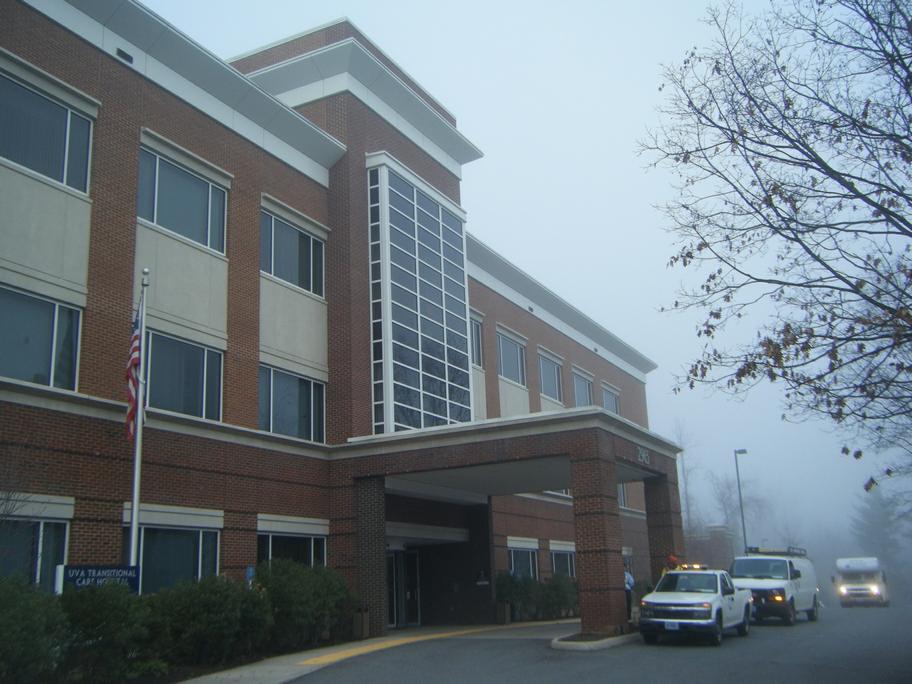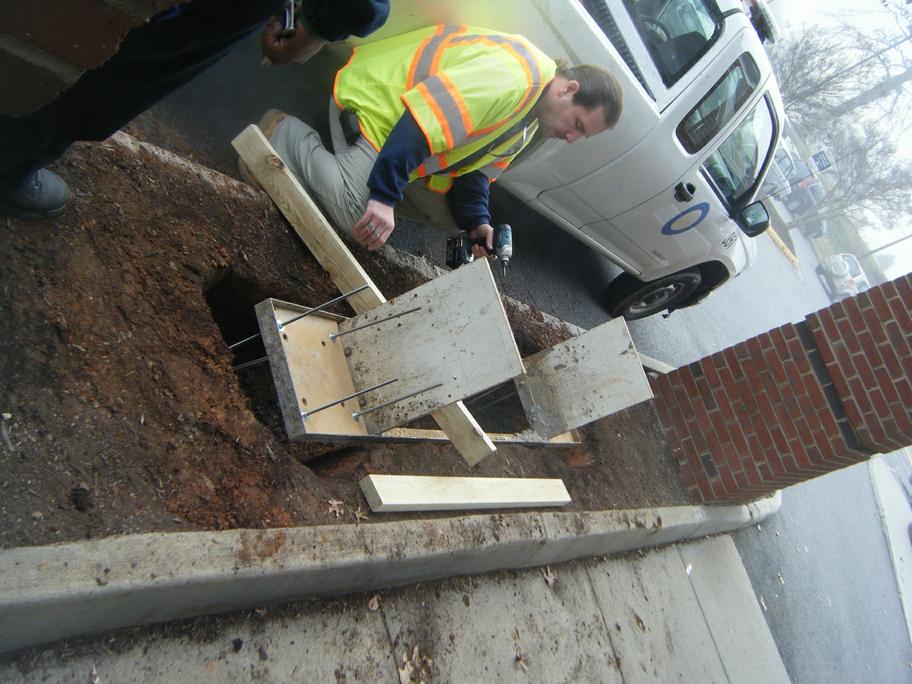 ---
Tue 12-8-2015. Thornton D105. Day 7. Asbestos abatement complete. Neg Air #2 taken to storage.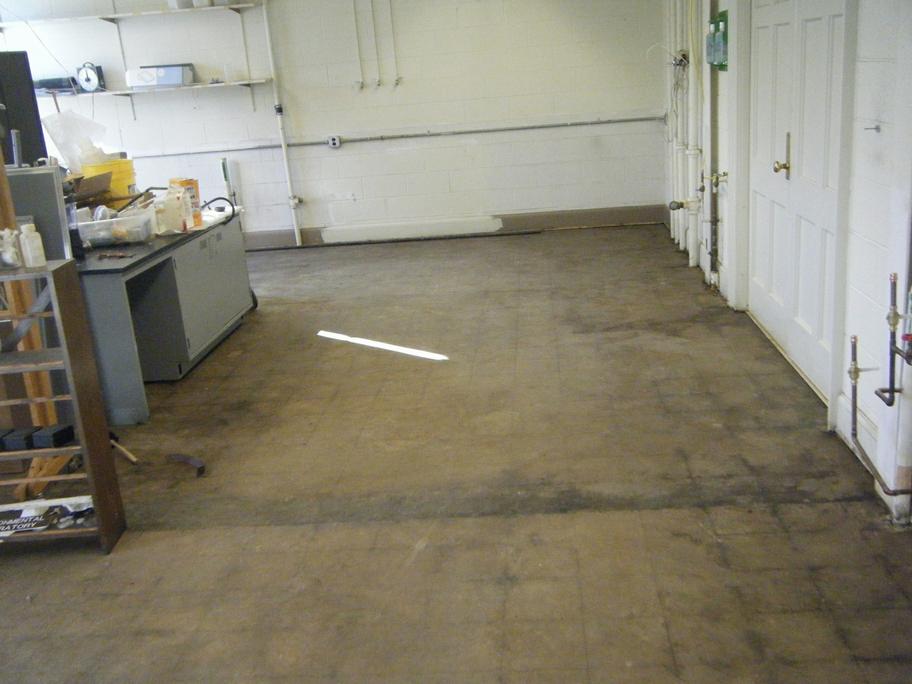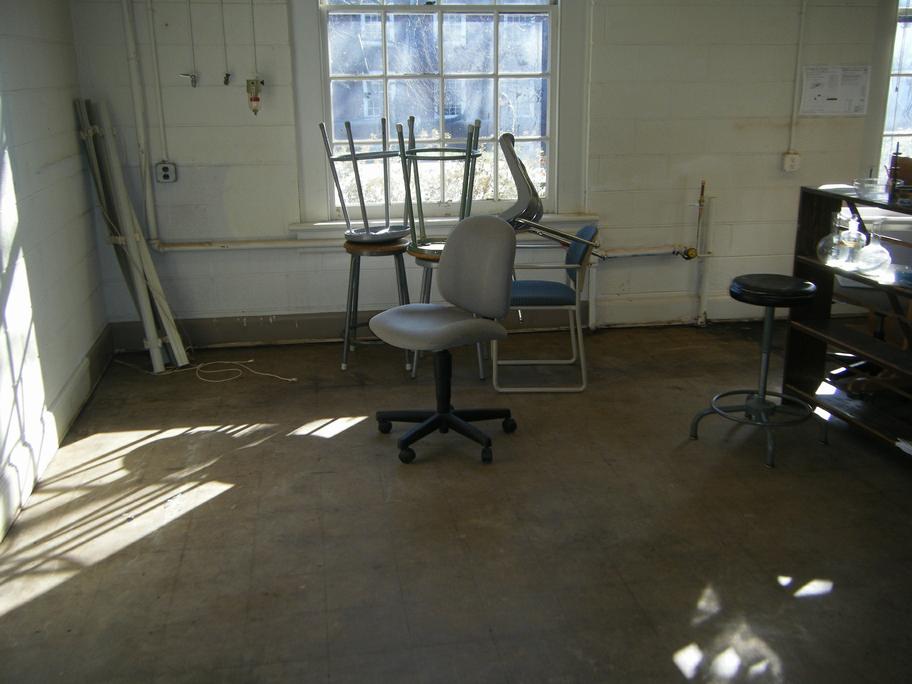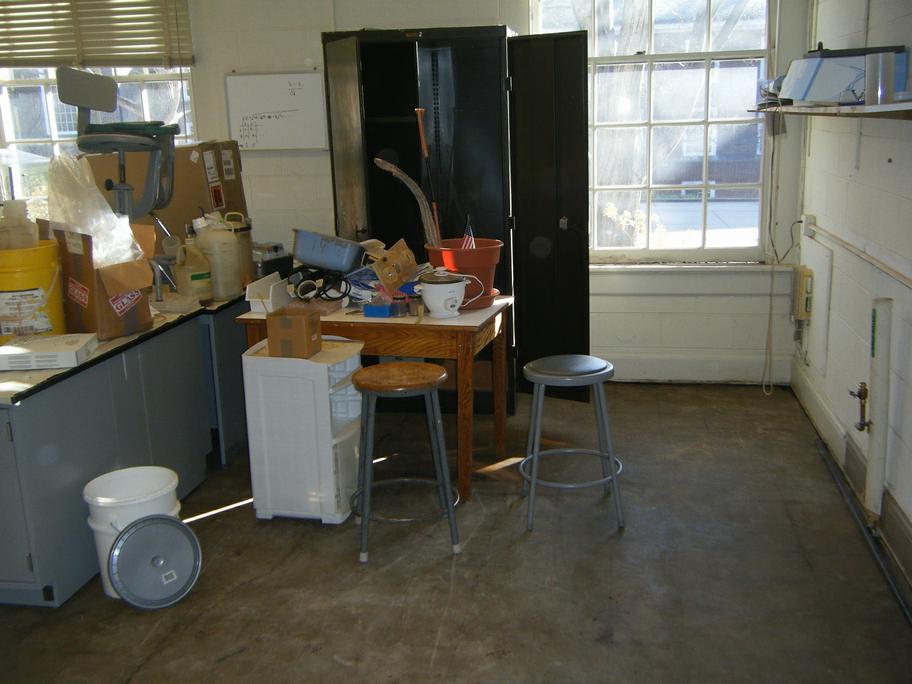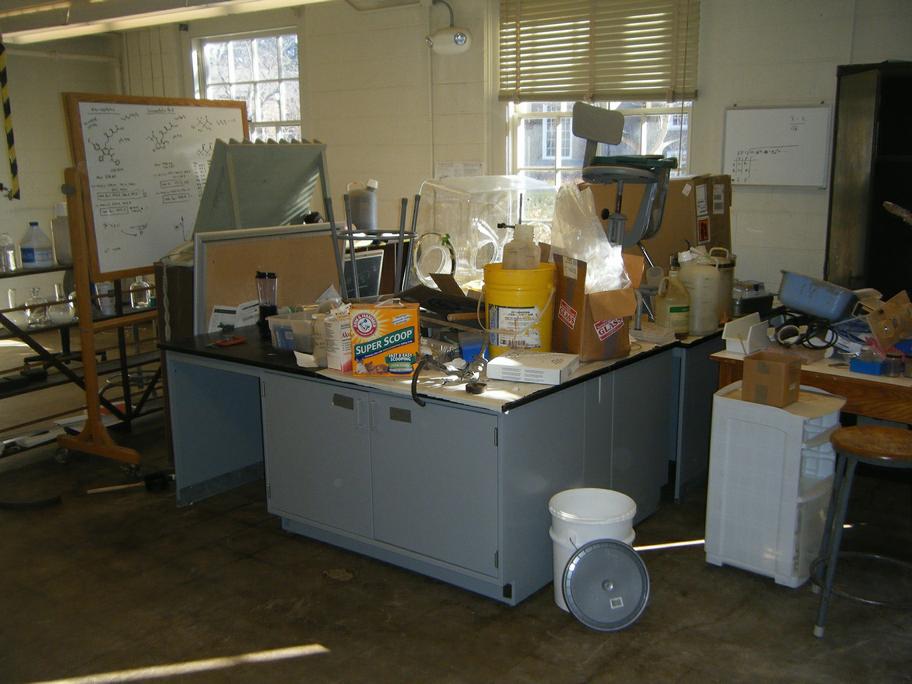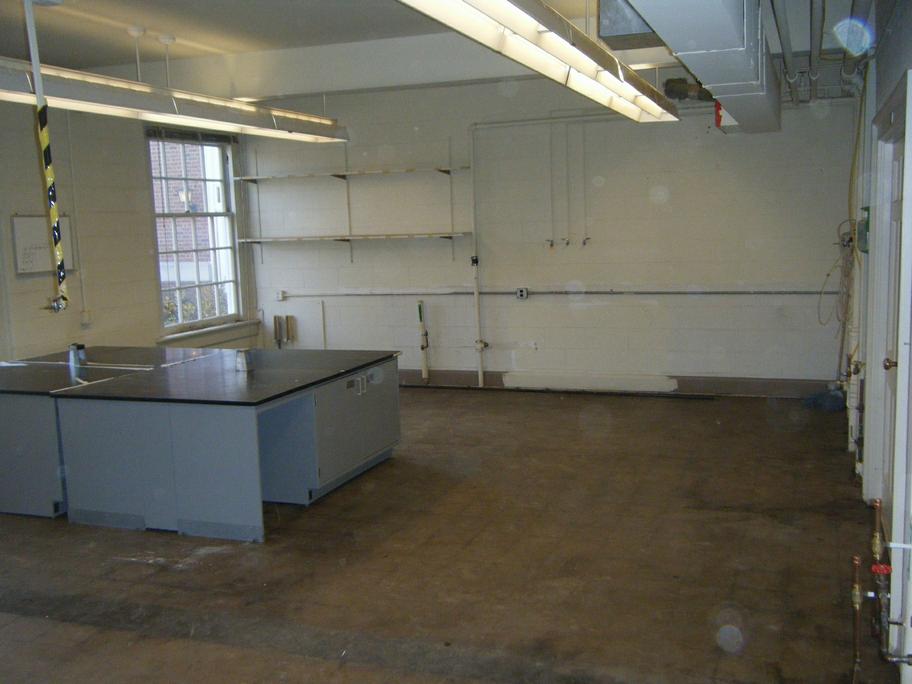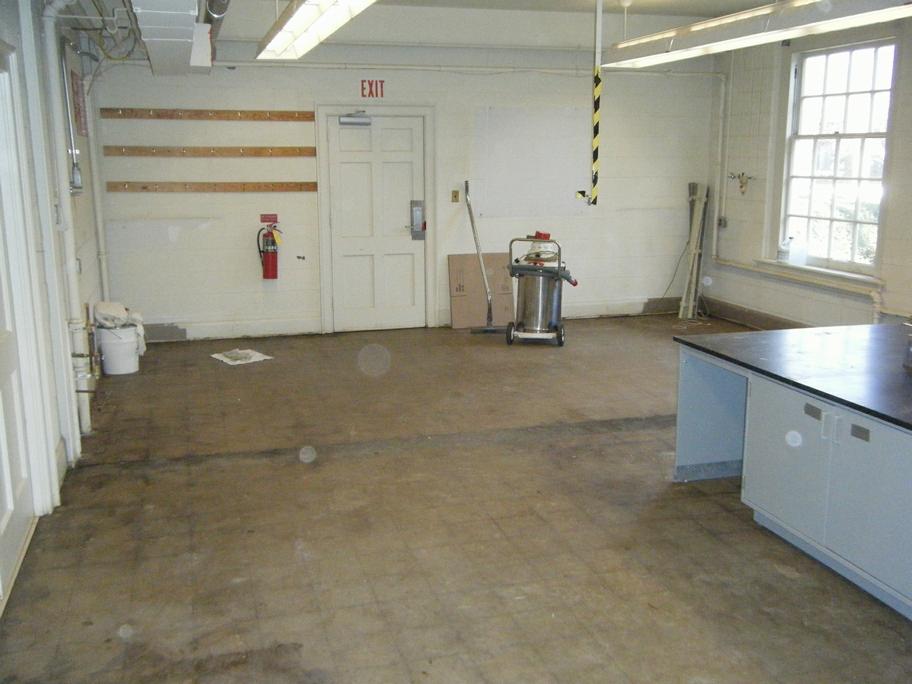 ---
Mon 12-7-2015. Thornton D105. Day 6 nearing completion. Floor tile, floor mastic, counter tops, casework.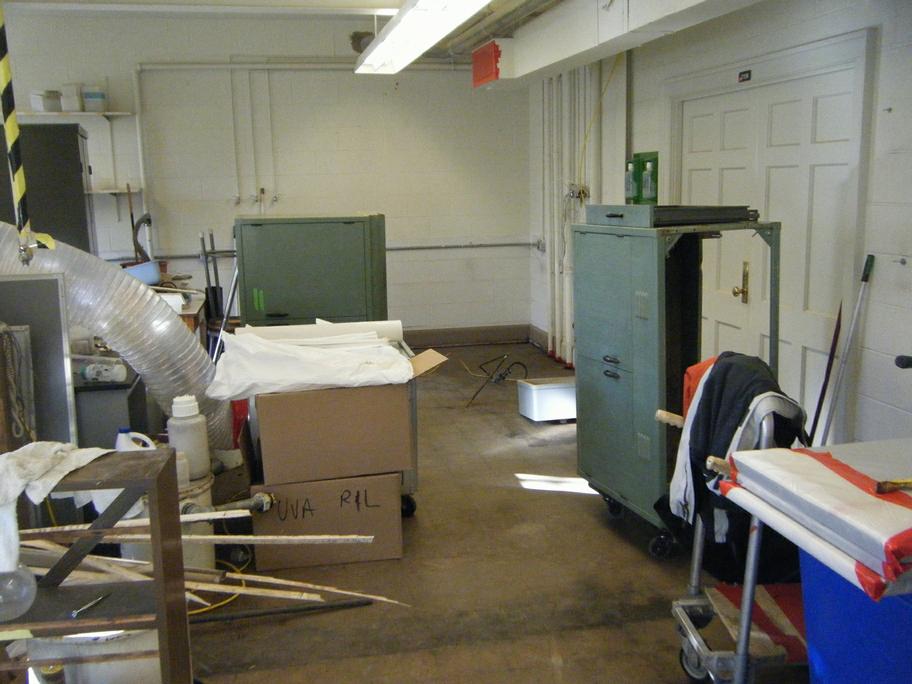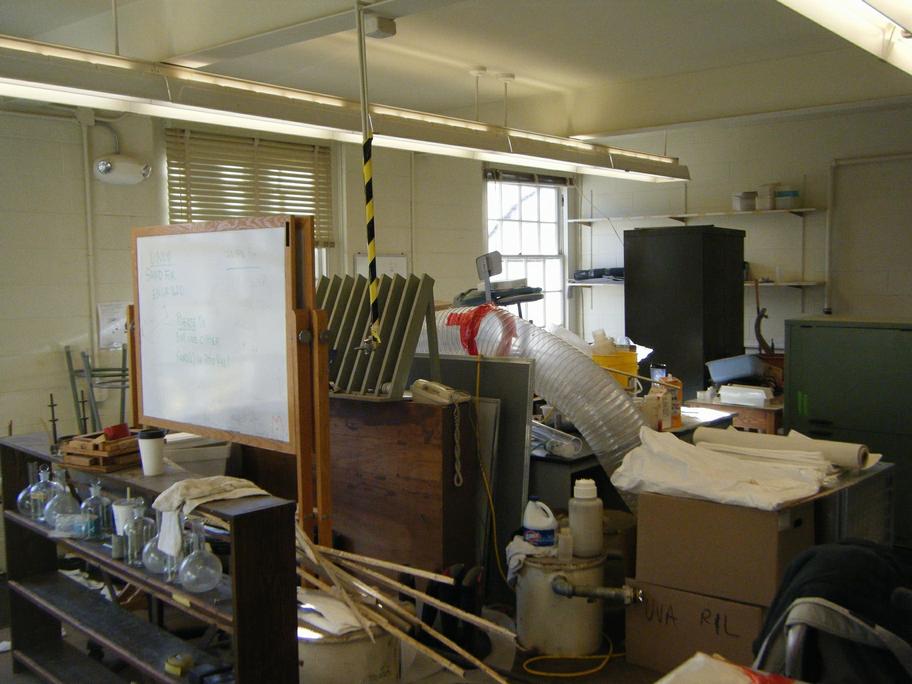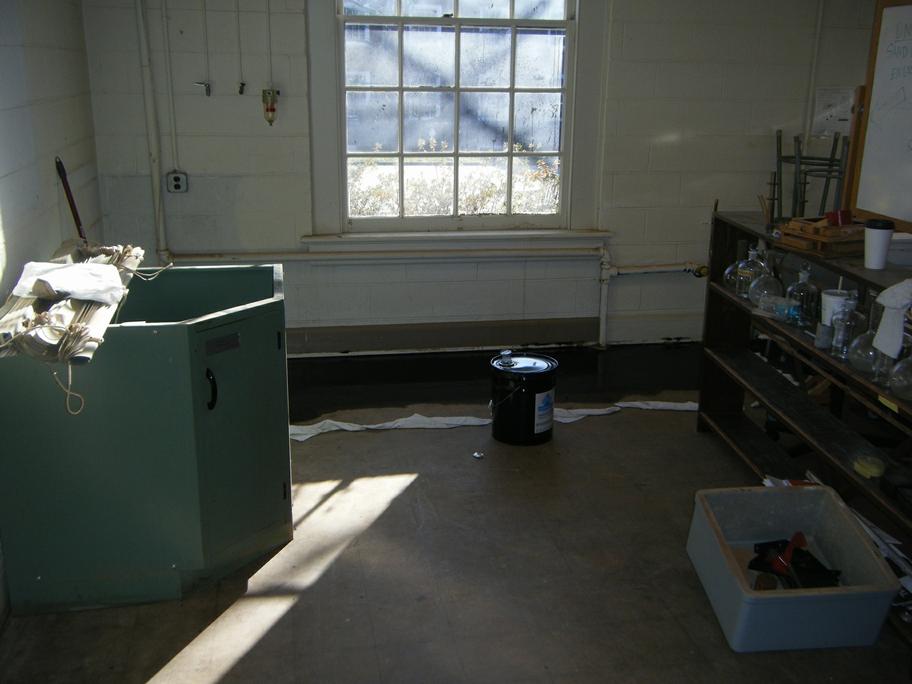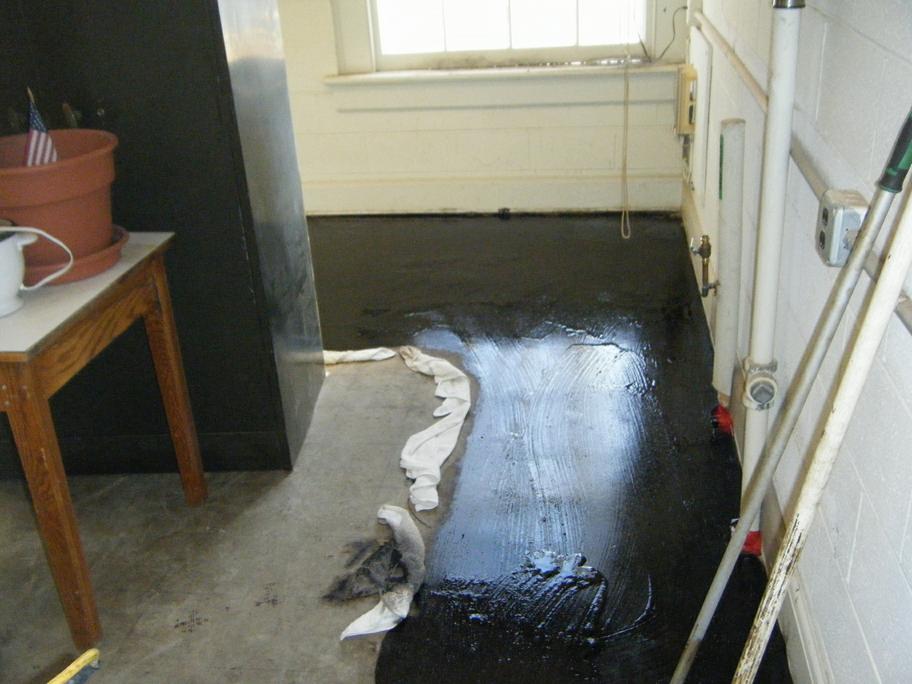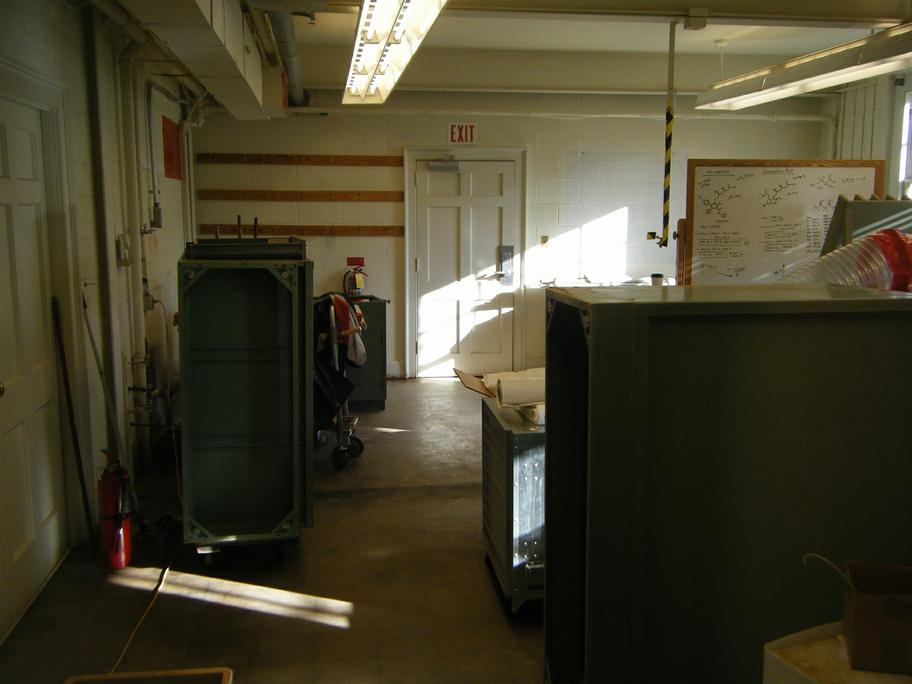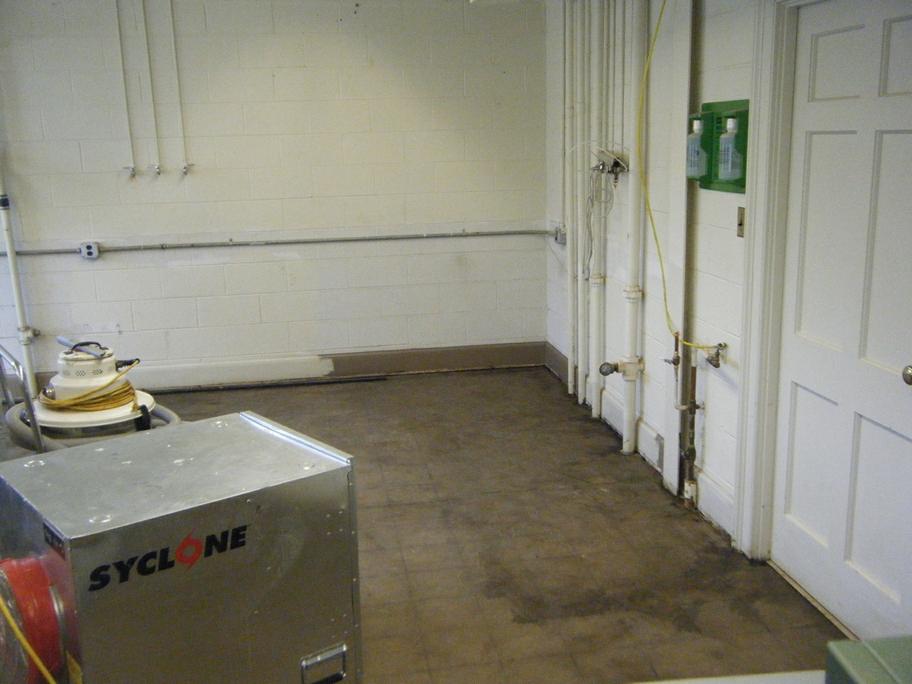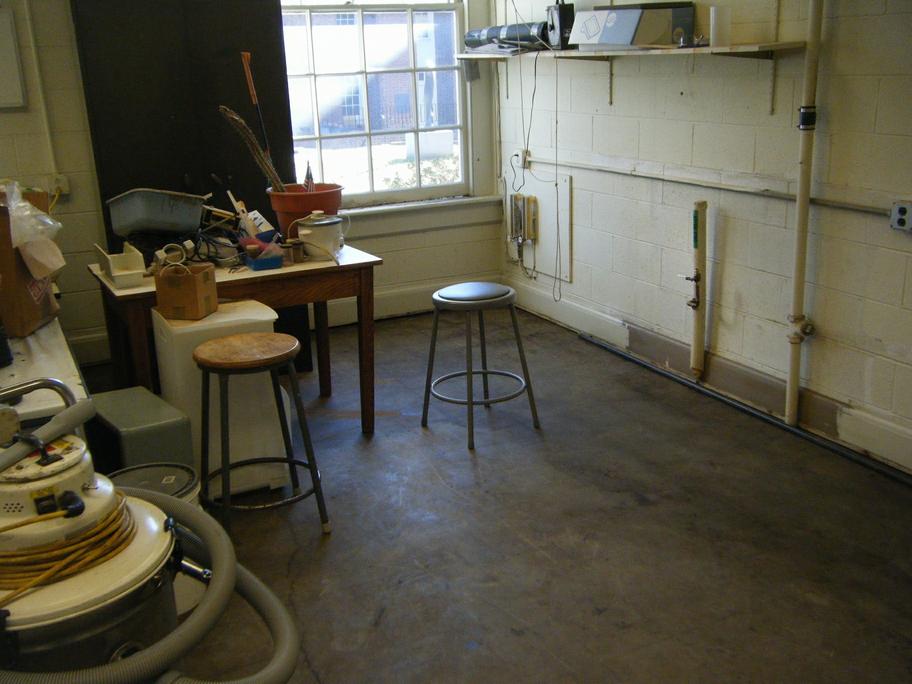 Help Sign Shop. Davenport Field. Academical Village Lawn.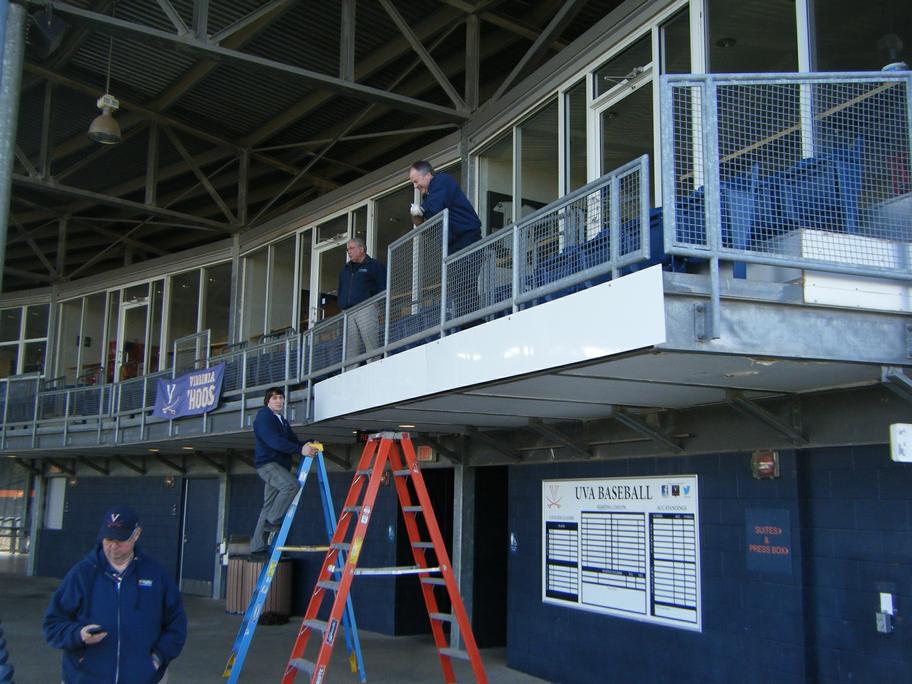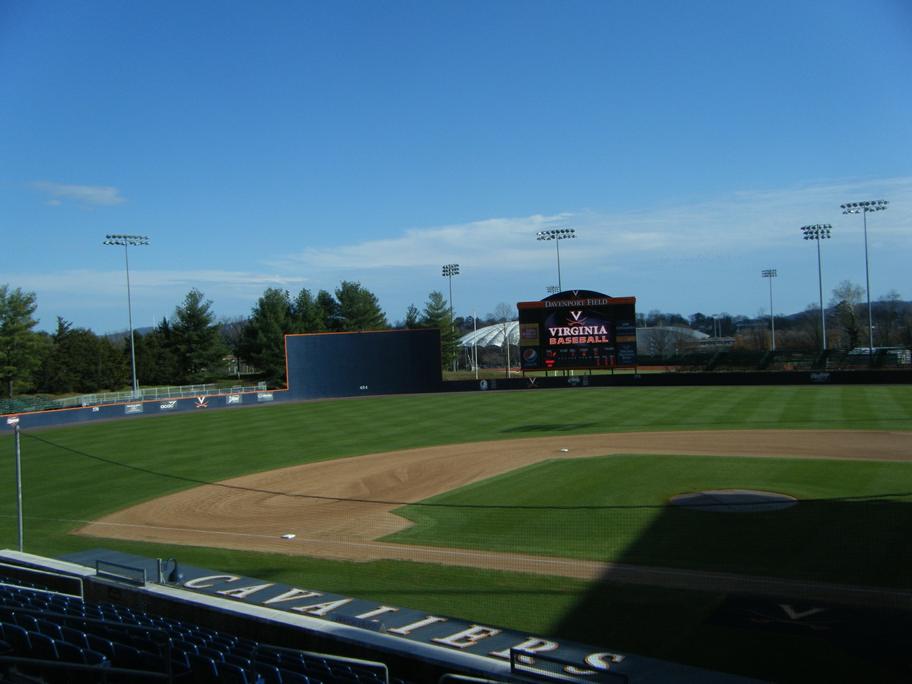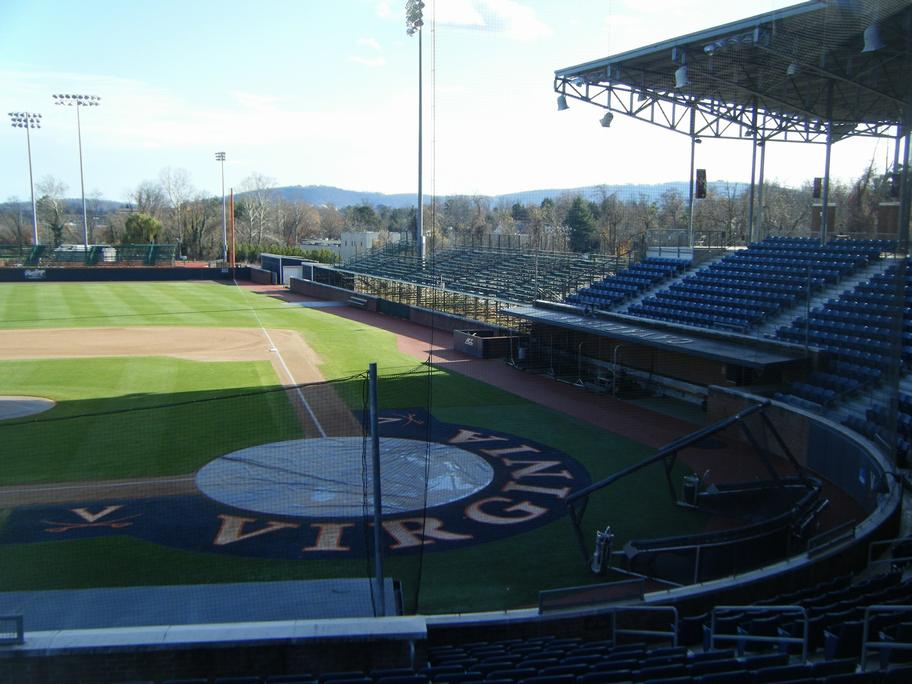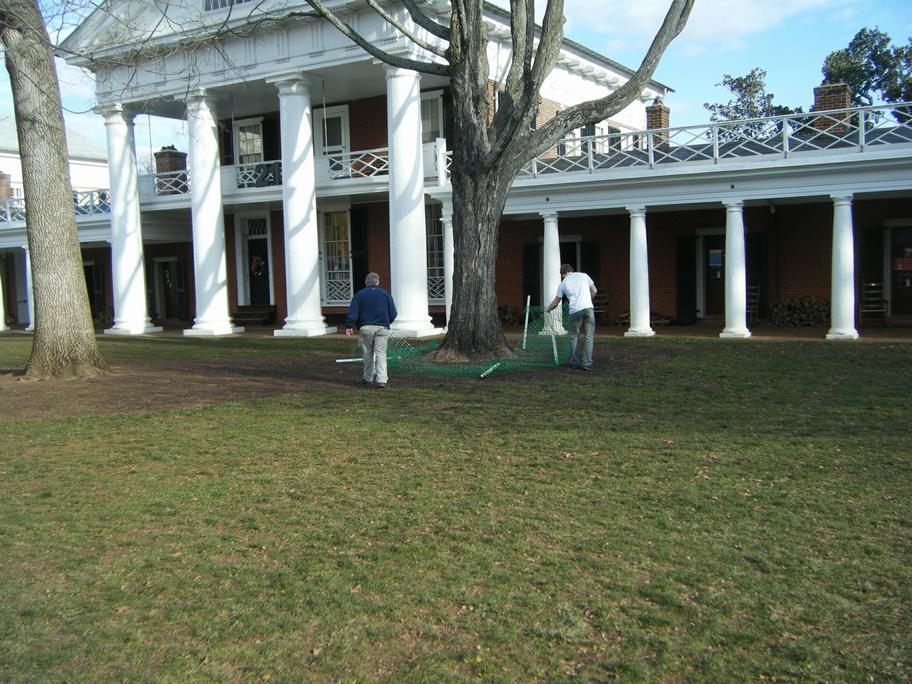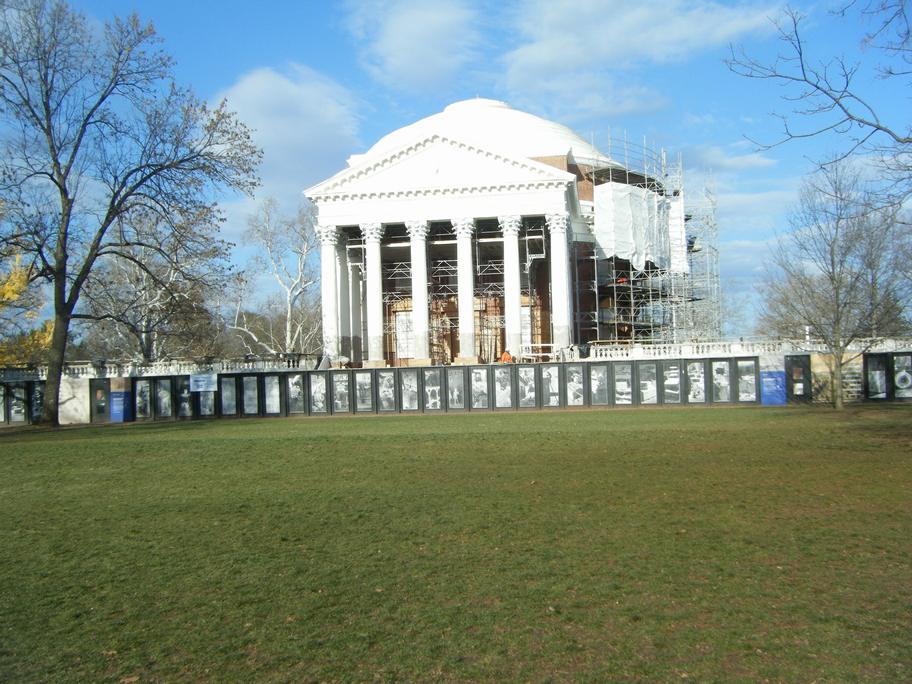 ---