Blair Hawkins' Work Journal
---
Fri 4-8-2016. Hospital West basement near 4 elevators. Single govebag, patch hot pipe.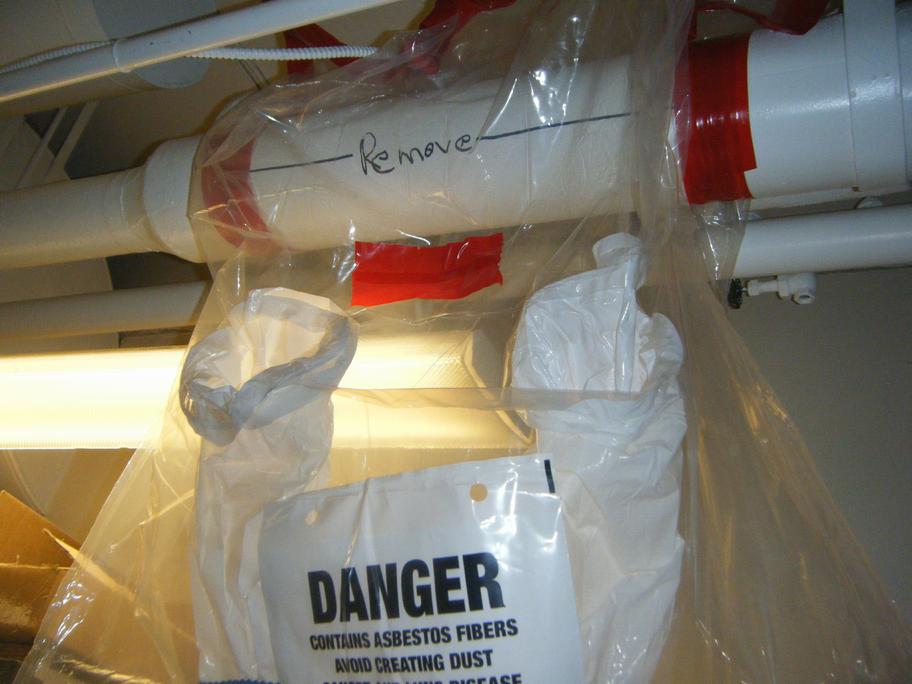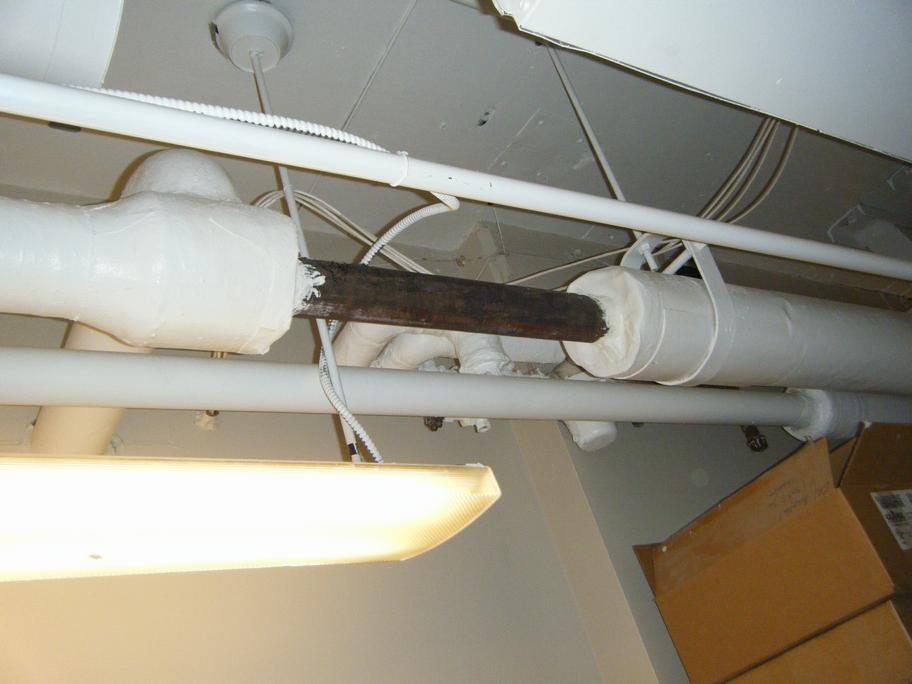 Mechanical Engineering 335-B. Asbestos floor tile / mastic. Job is postponed because tiles are sticky, unable to remove by hand intact with dry ice. Need a containment to capture fibers when asbestos tiles are chipped up with tile bar, ripper-stripper. Might not need the buffer because the room is small, 150 sqft. Negative Air #2 remains onsite.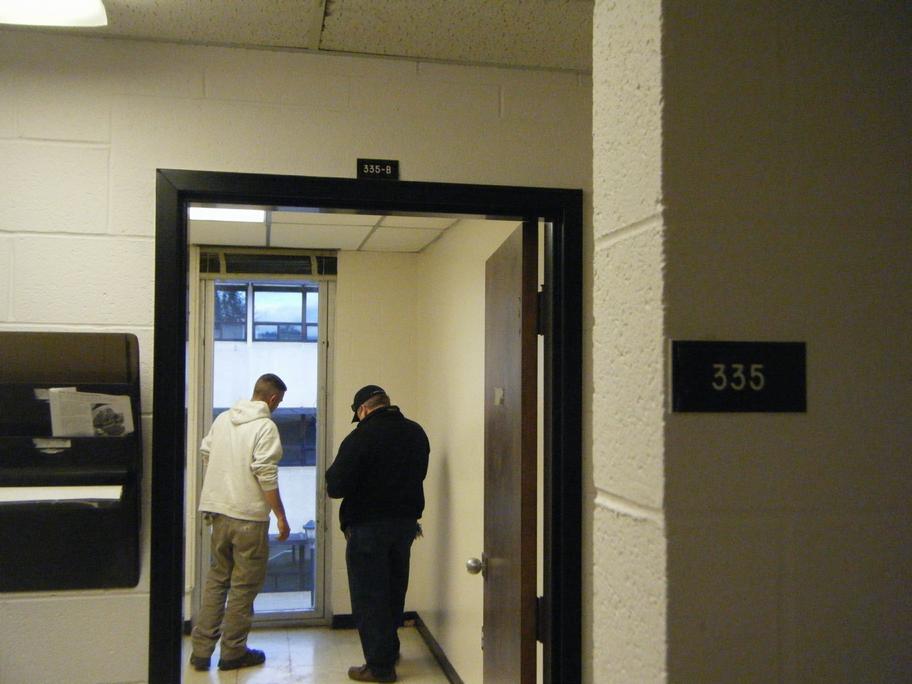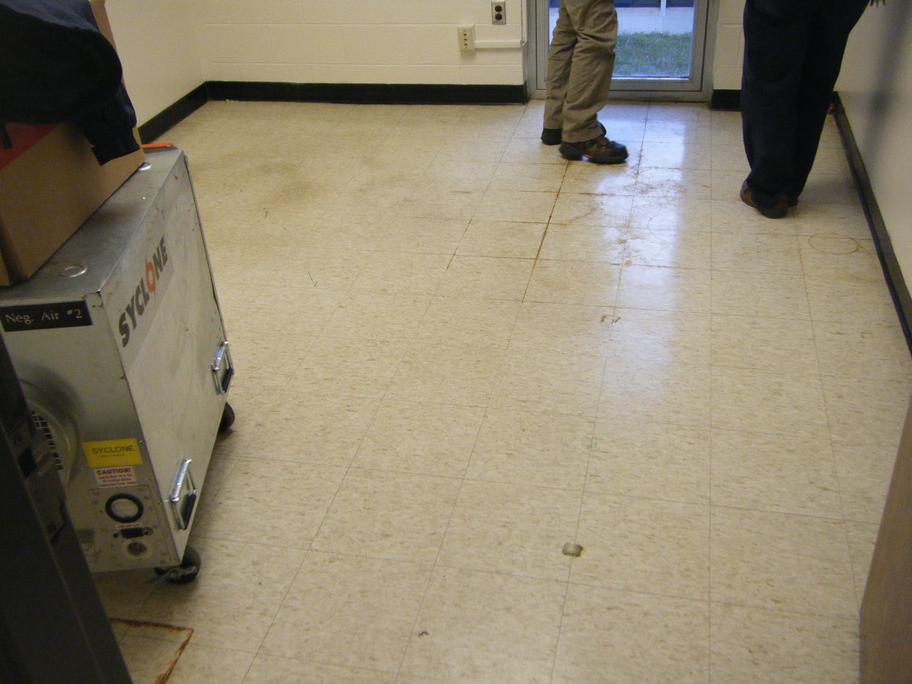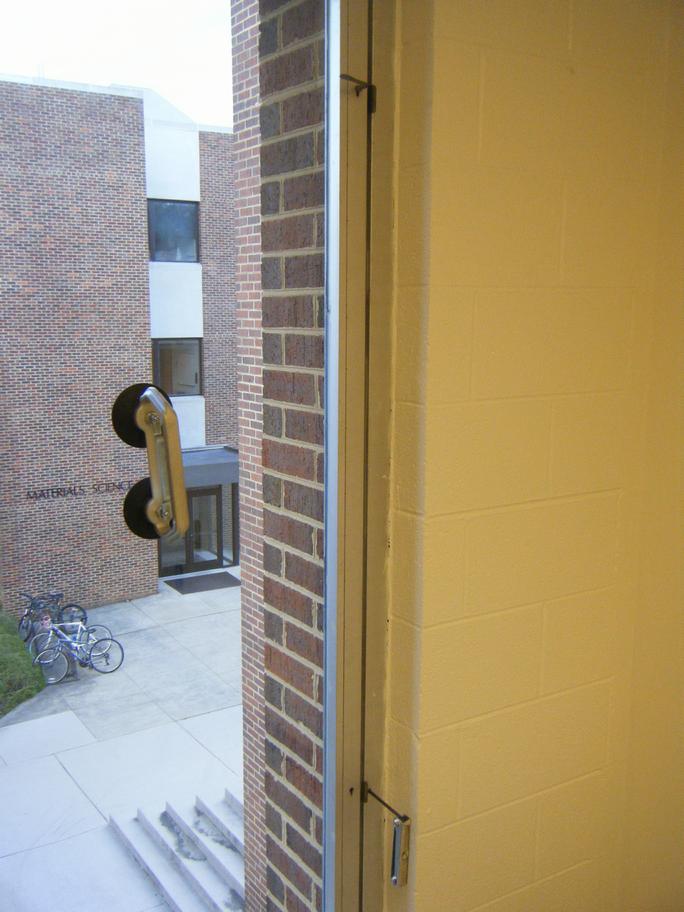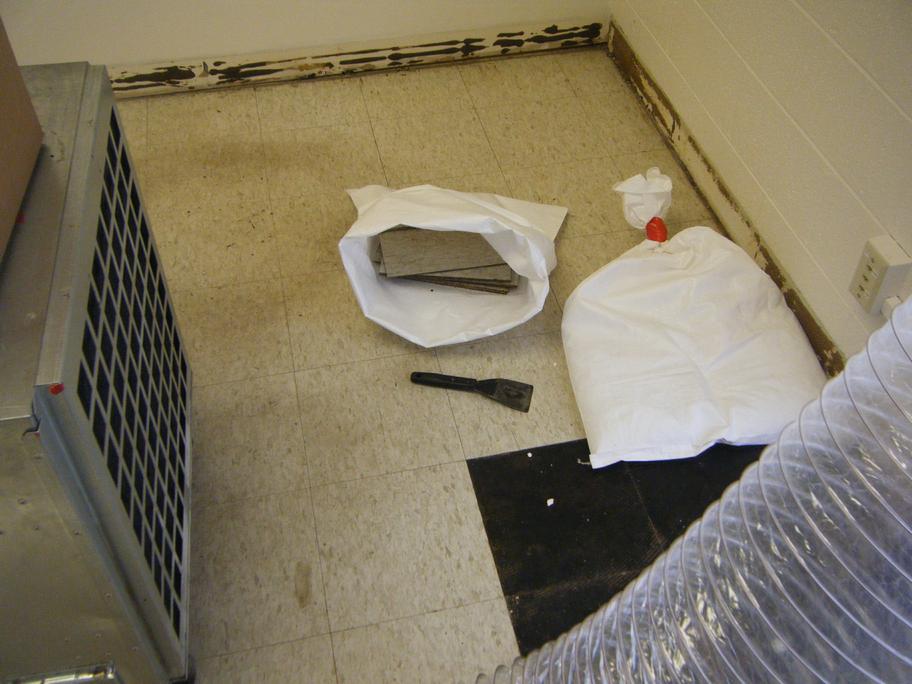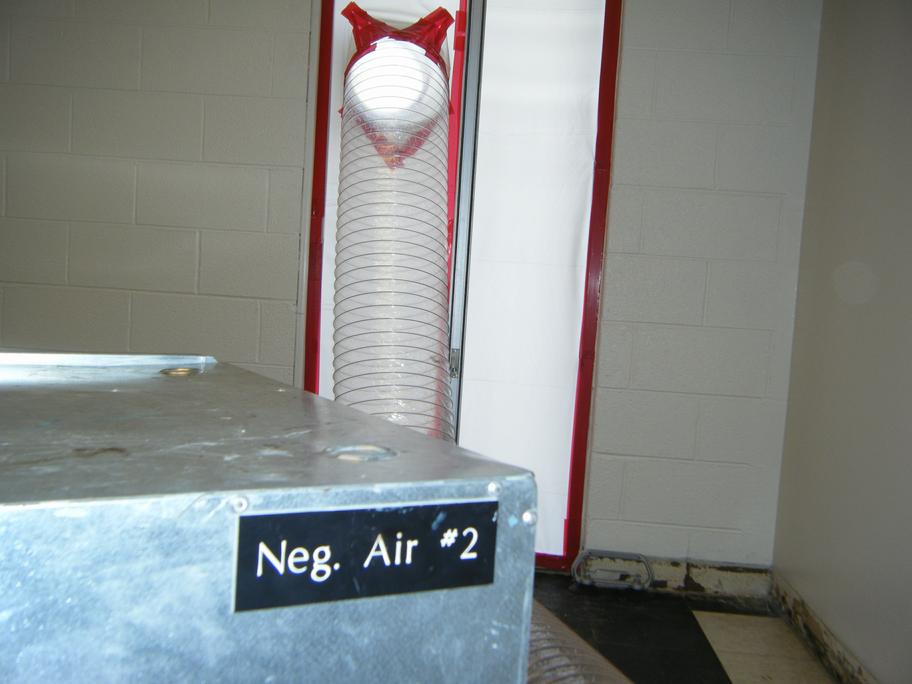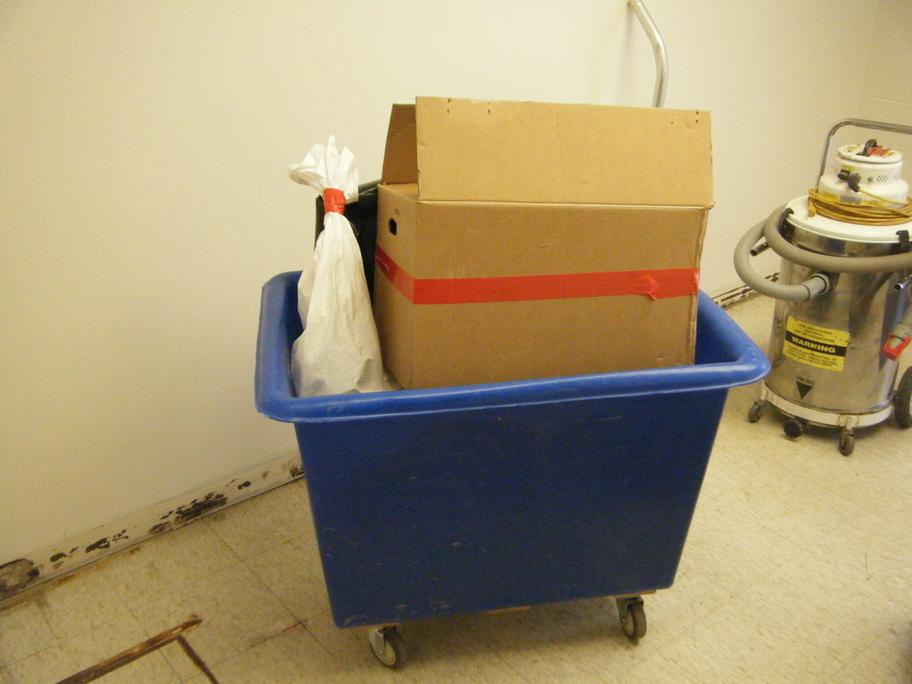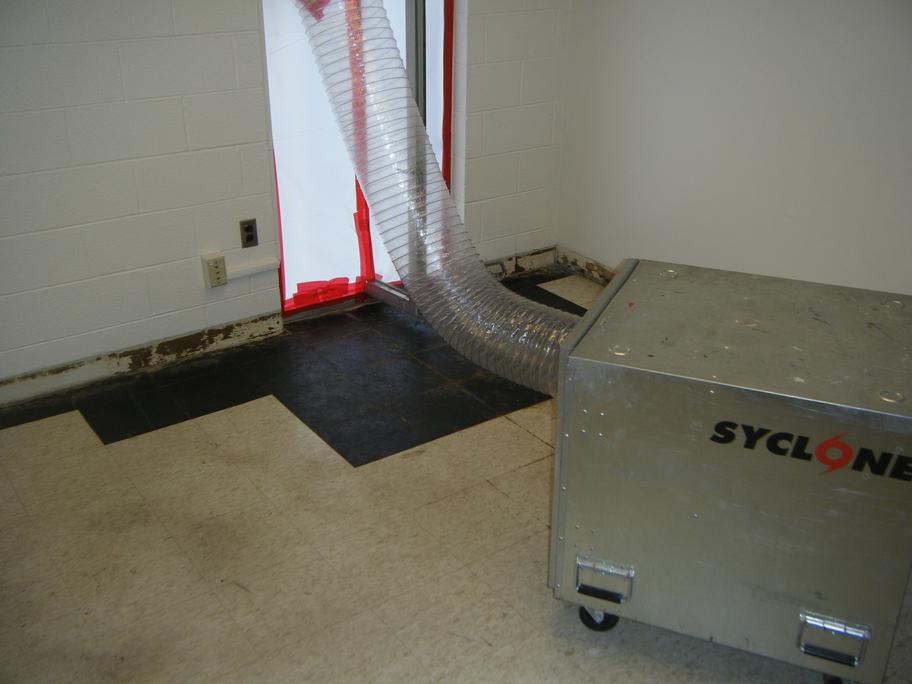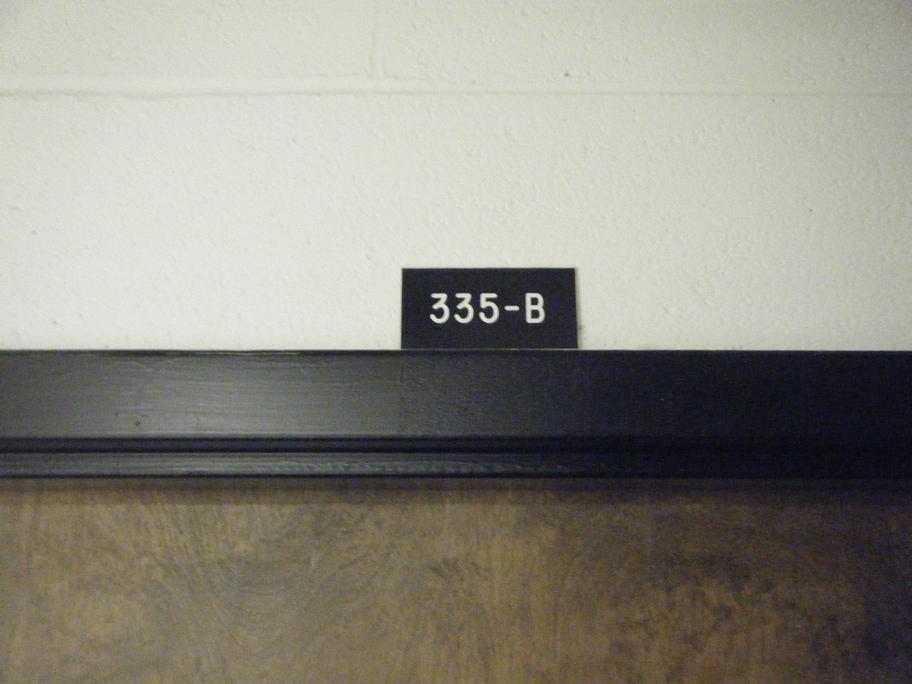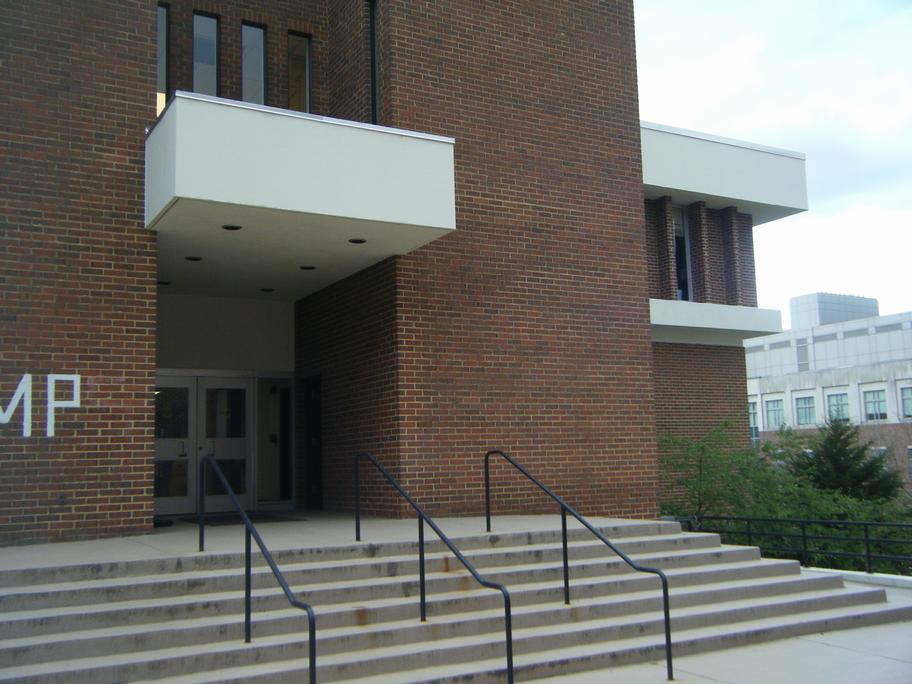 ---
Thu 4-7-2016. Steam Tunnel 16 Points at Garrett/Batten sidewalk above McIntire Amphitheater. For 5 a.m shutdown Sat May 14. Go down ladder, turn around to face amphitheater. Right a few steps is A. From A go left a hundred feet to B. From A go right hundred feet to C where the tunnel splits. (A) Remove asbestos pipe insulation, tar paper, tie wires from major steam line using over-sized glovebags. Patch at least one open end. Linear feet 6 1/2. Circumference 5 feet 4 inches. (B) 2 medium lines a couple feet. 1 small line 8 ft. Patch exposed asbestos insulation. (C) Patch/repair/clean up area near where flashlight shines. Might not be asbestos. Okay to sample. A and B must be completed at the same time so next crew can enter. Glovebags should be hung and preparations the day before. C must be completed prior to day of shutdown.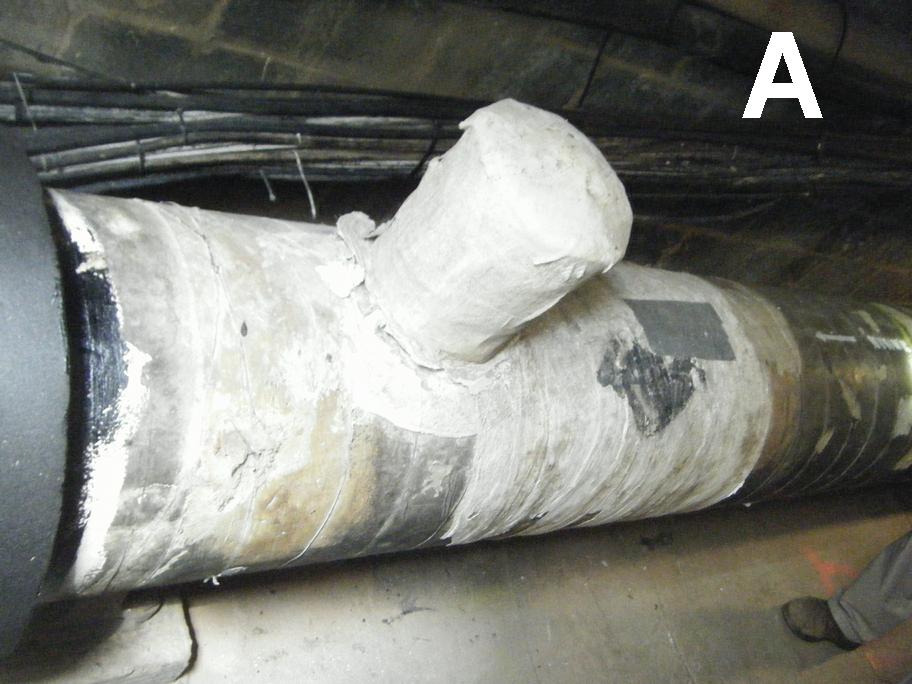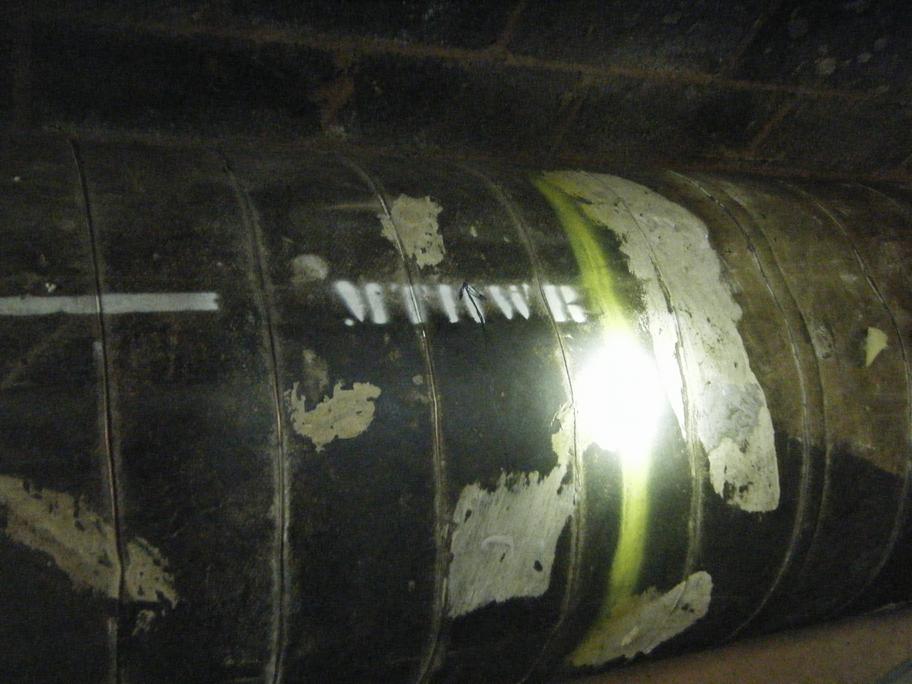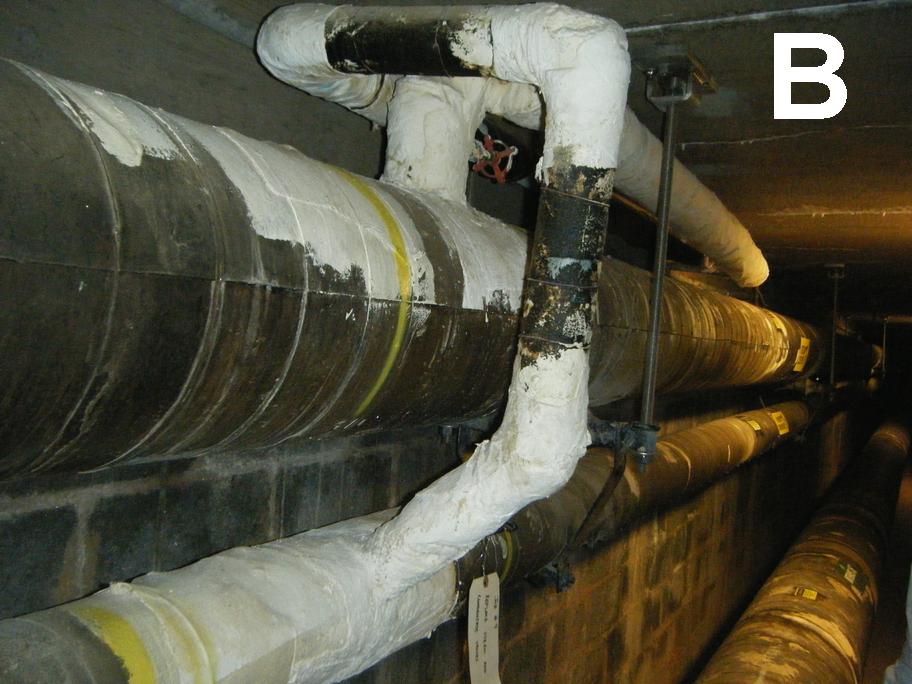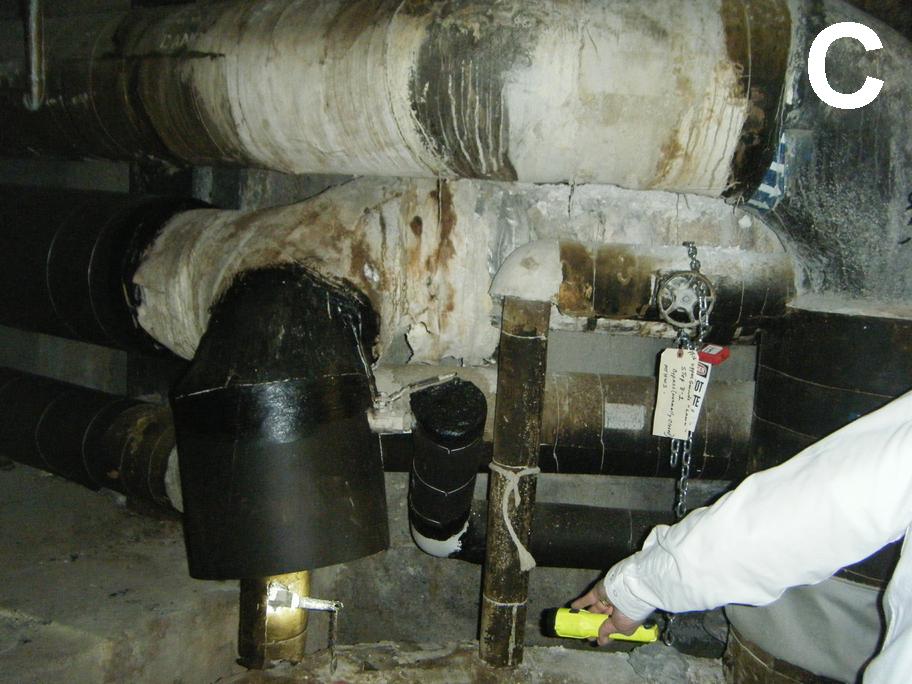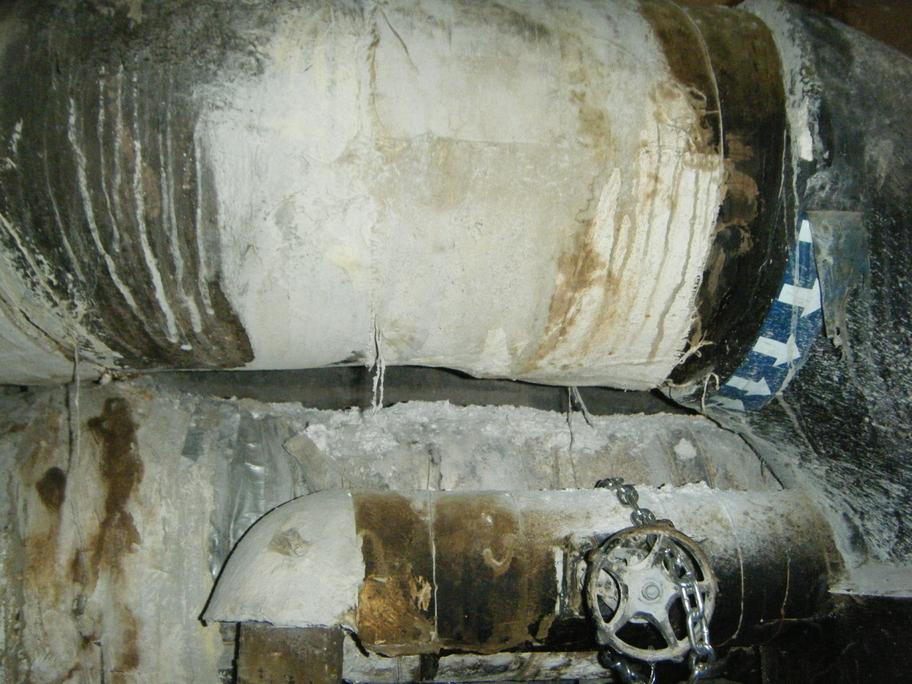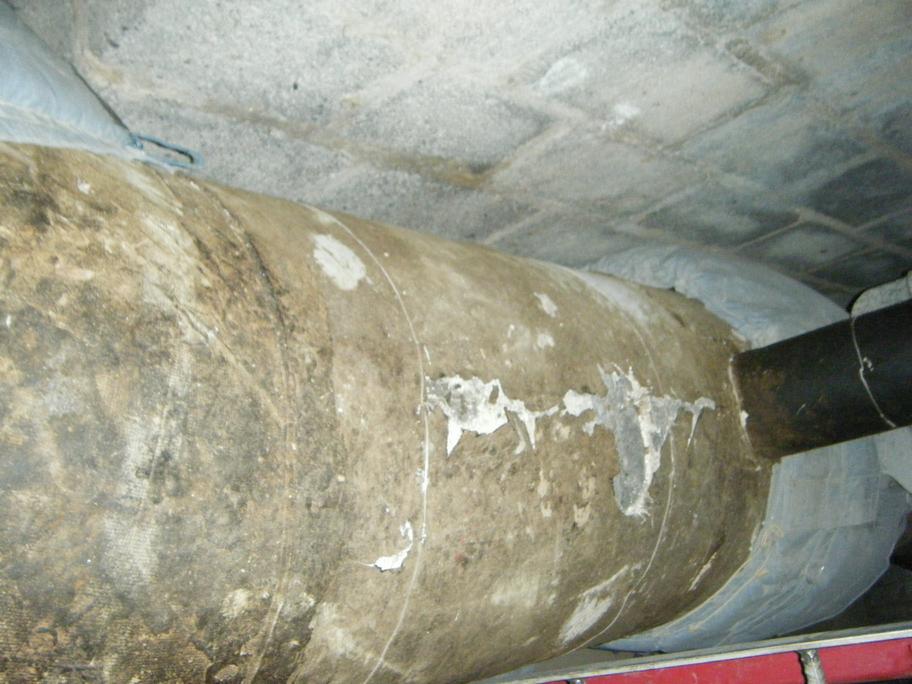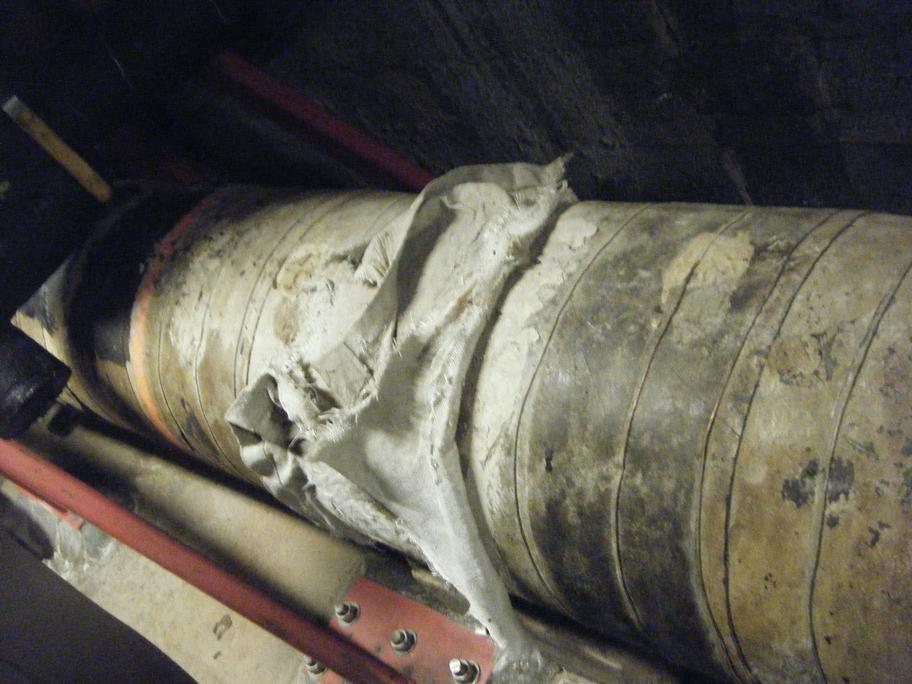 Single glovebag removal of presumed asbestos pipe insulation scheduled for 6 a.m. Friday.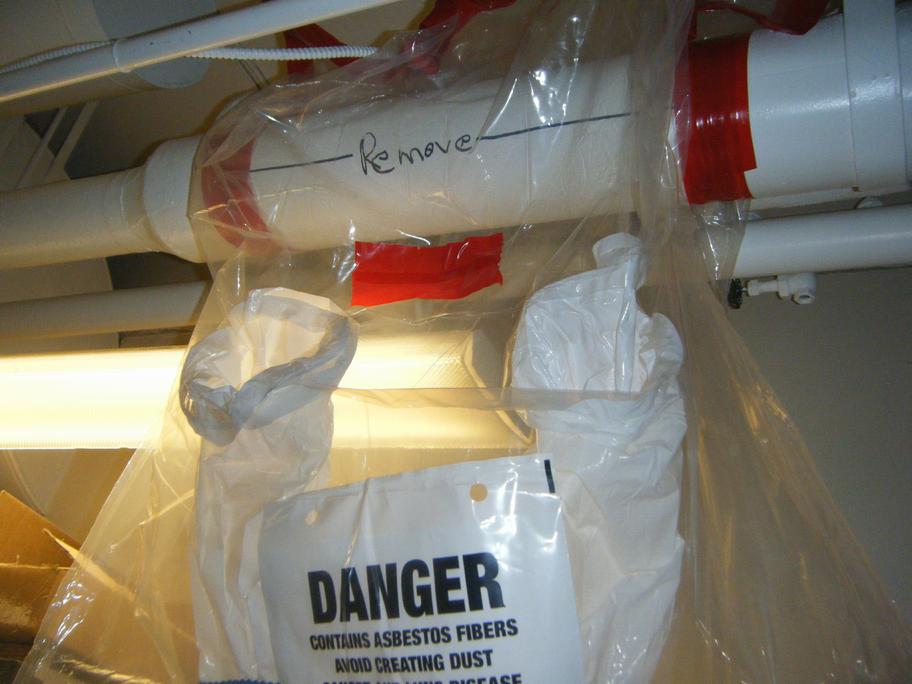 Cobb Hall 1006. Fume hood counter top presumed asbestos.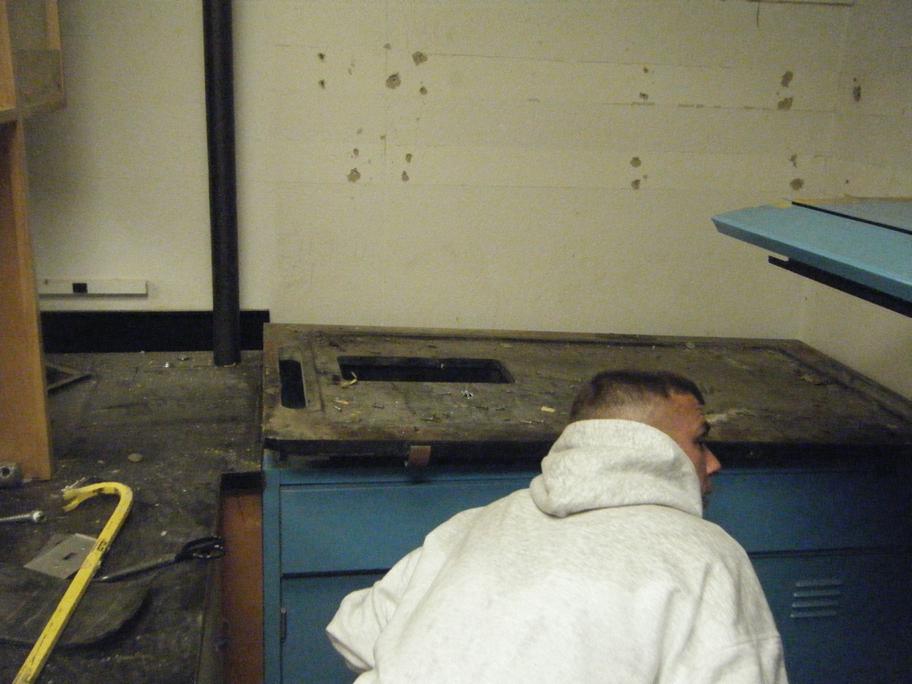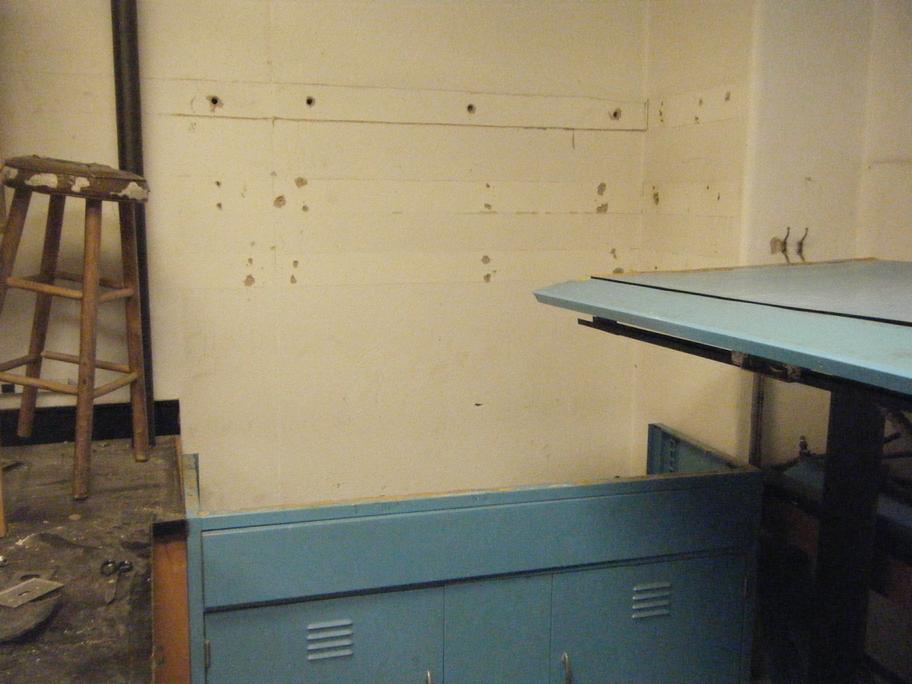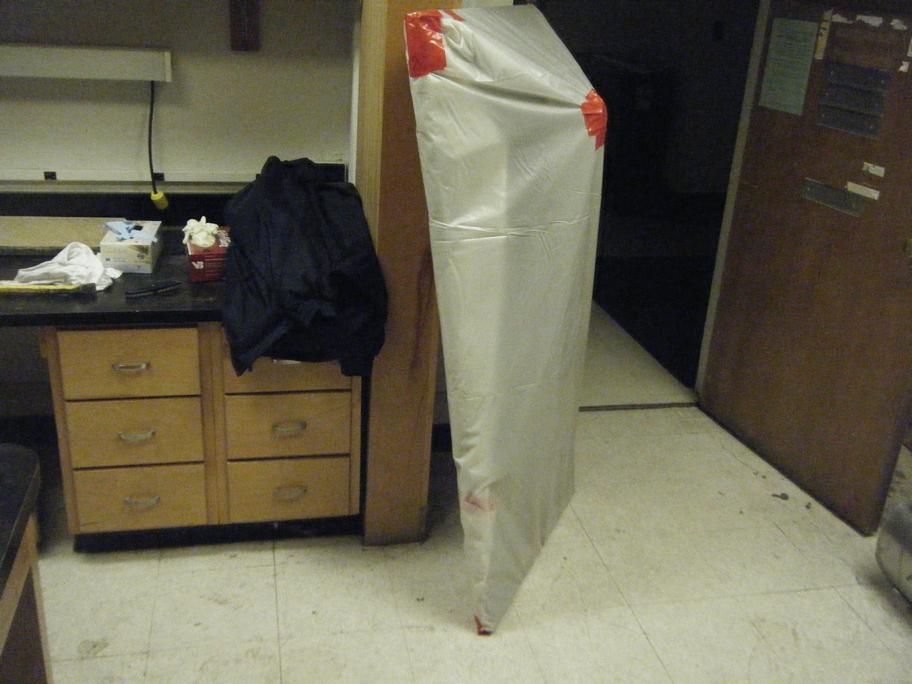 Thornton Hall elevator landing at ground floor. Floor tile / mastic.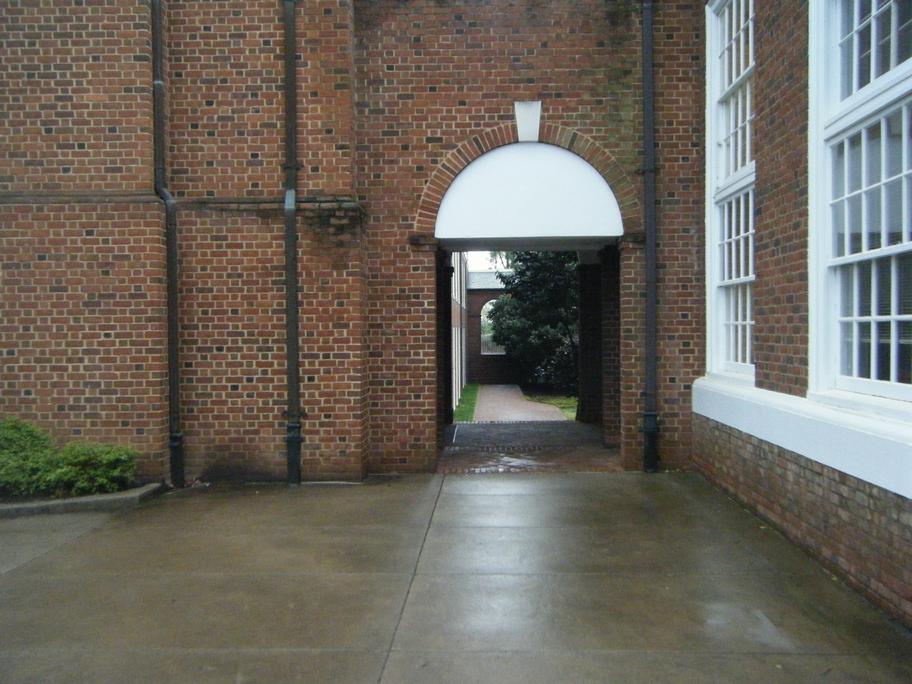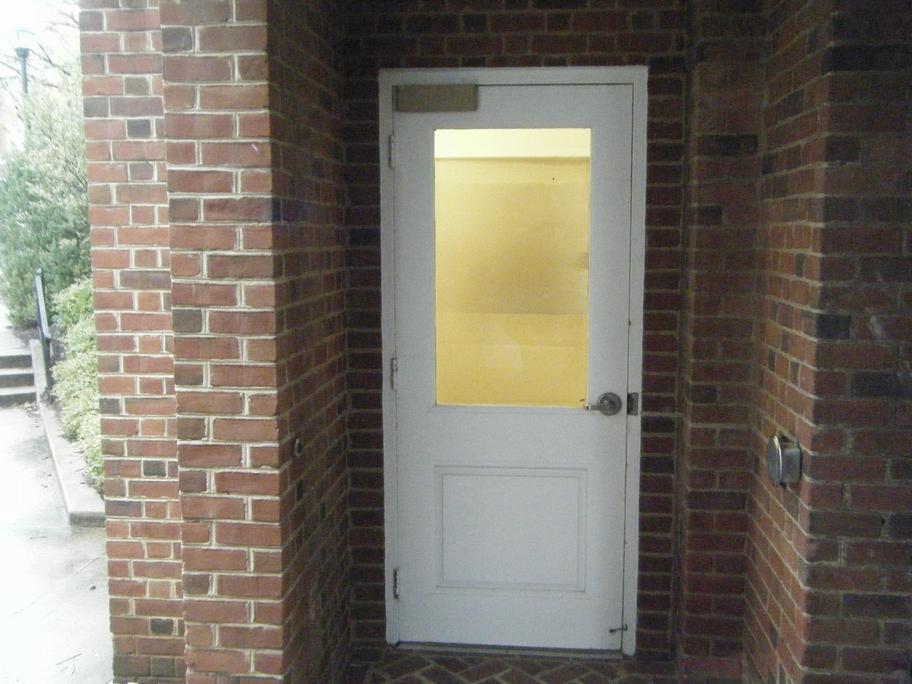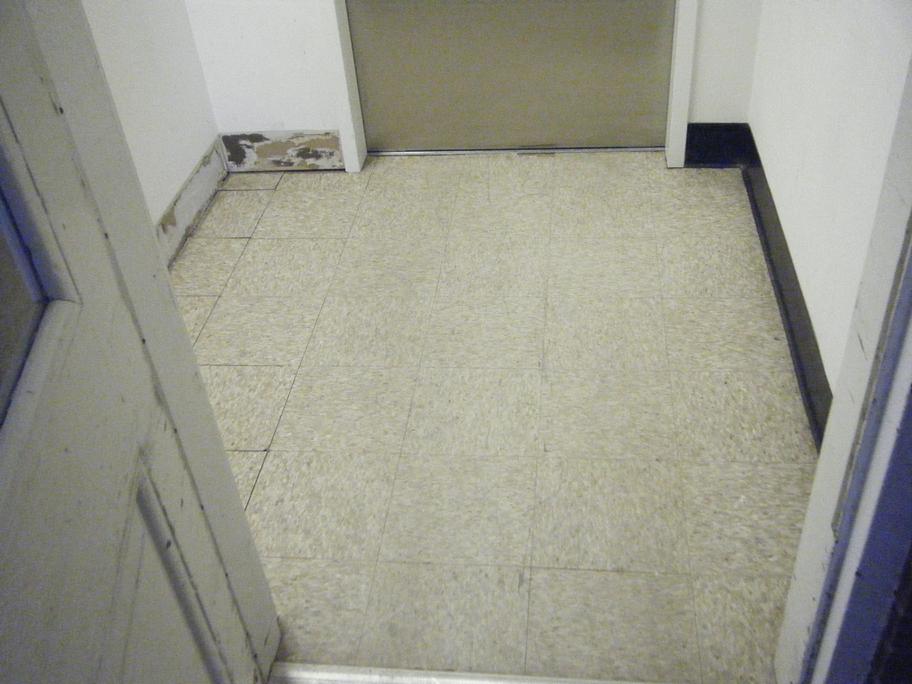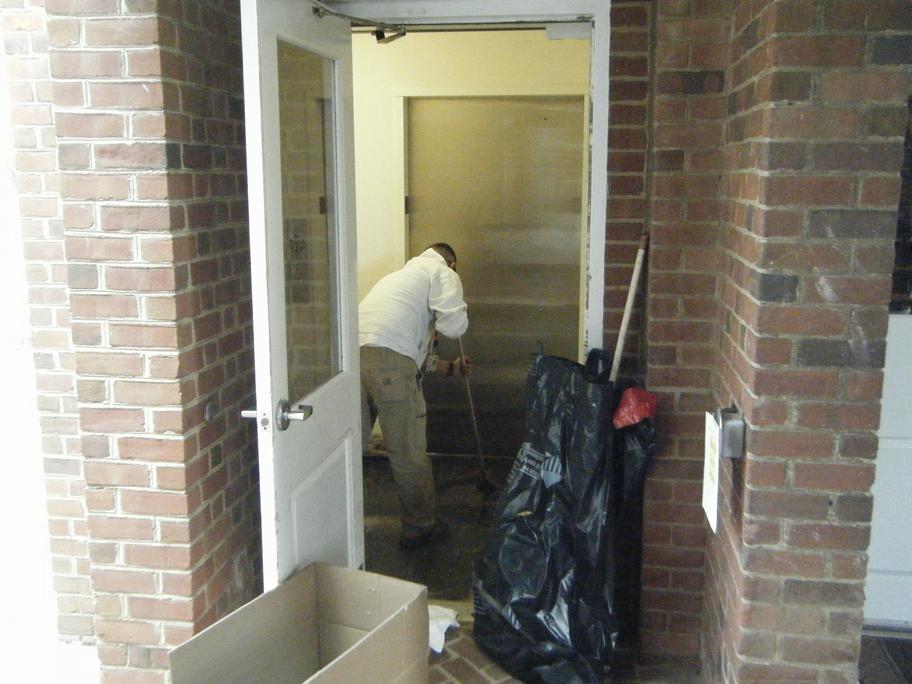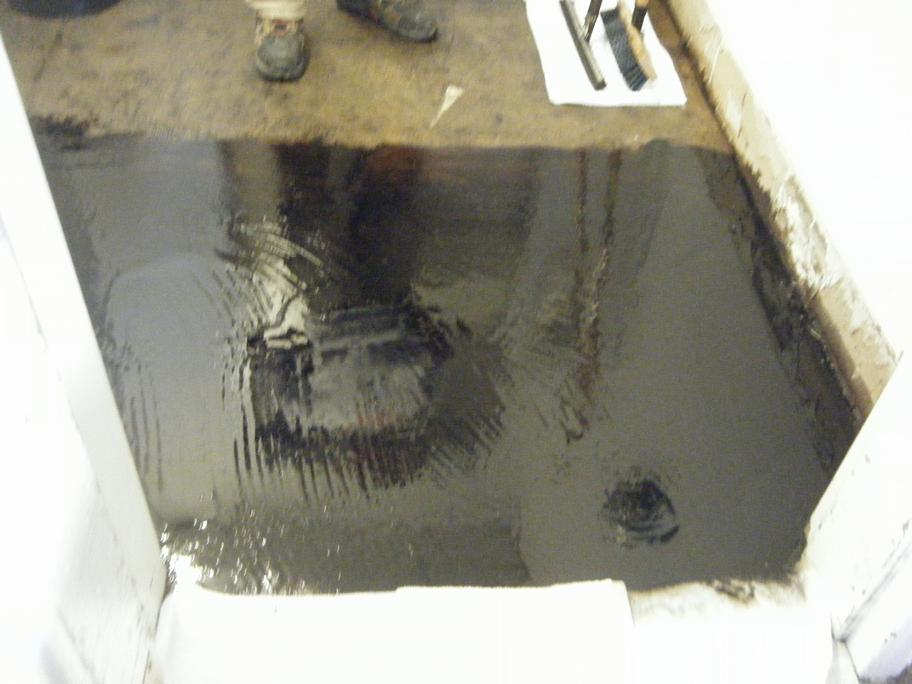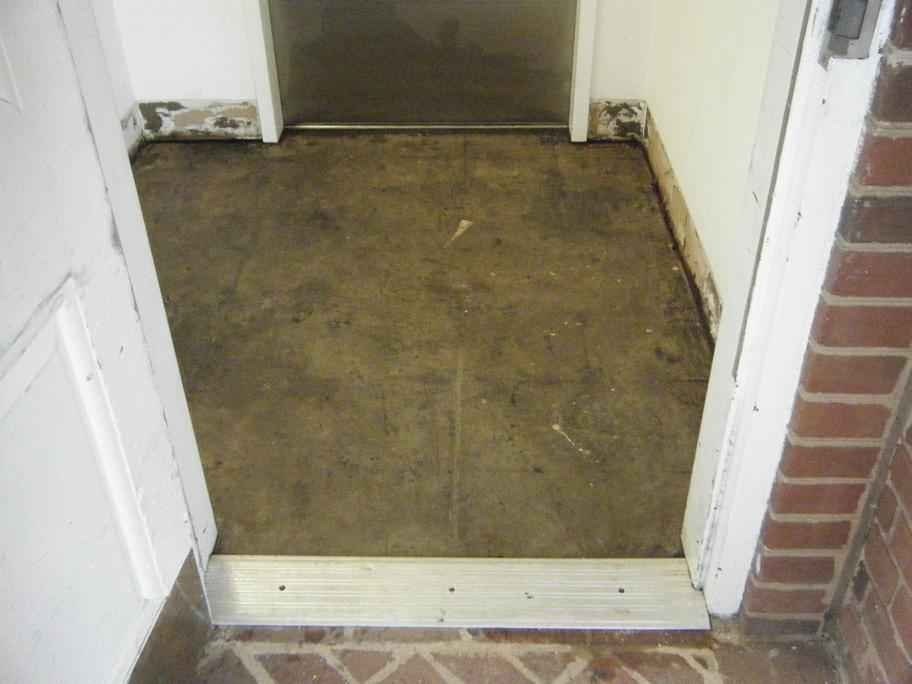 Iron Gate under ramp near loading dock of Hospital West. Patch and clean up the area.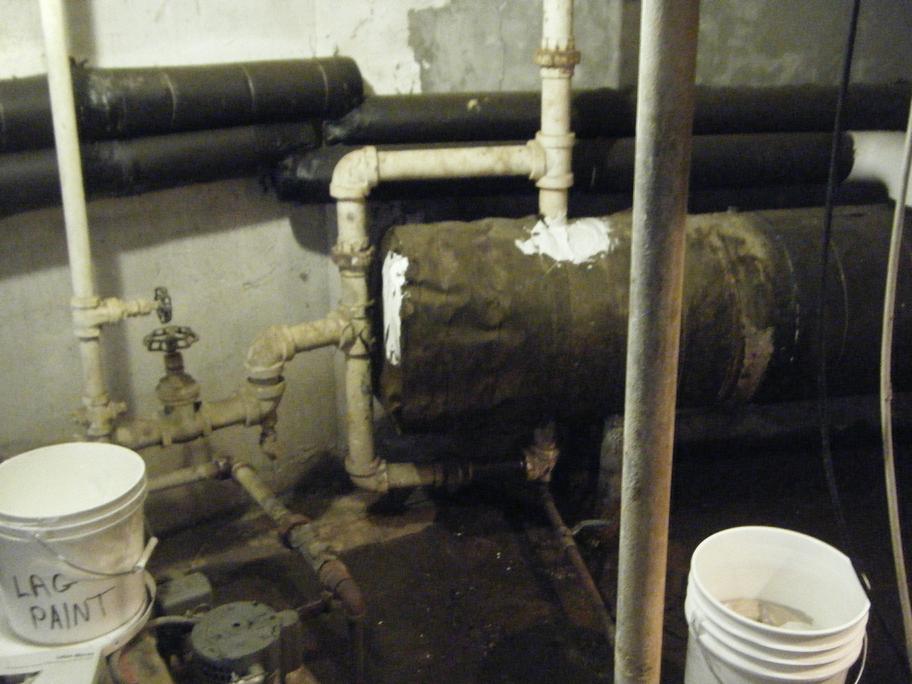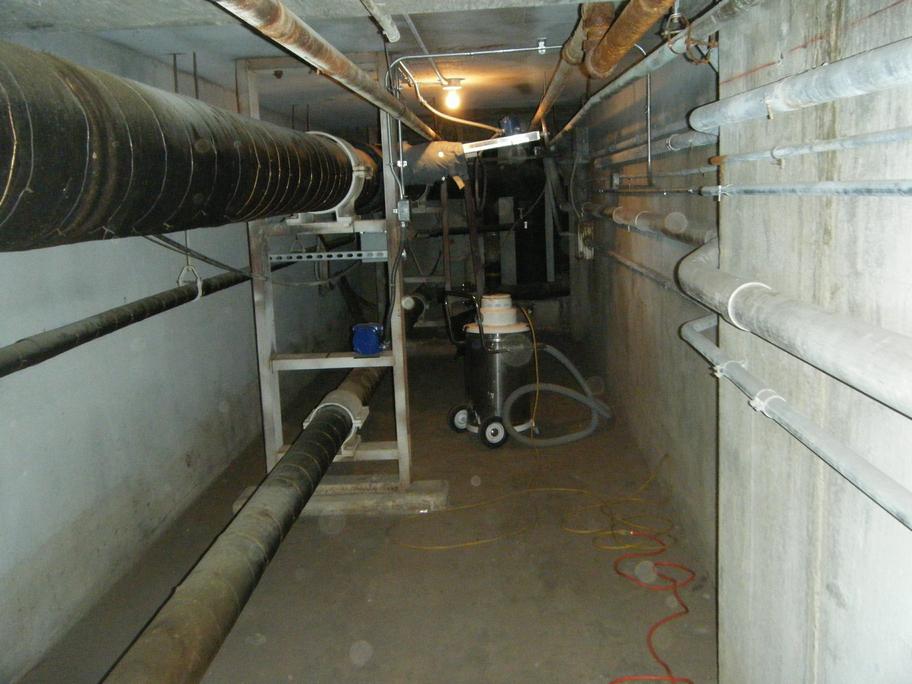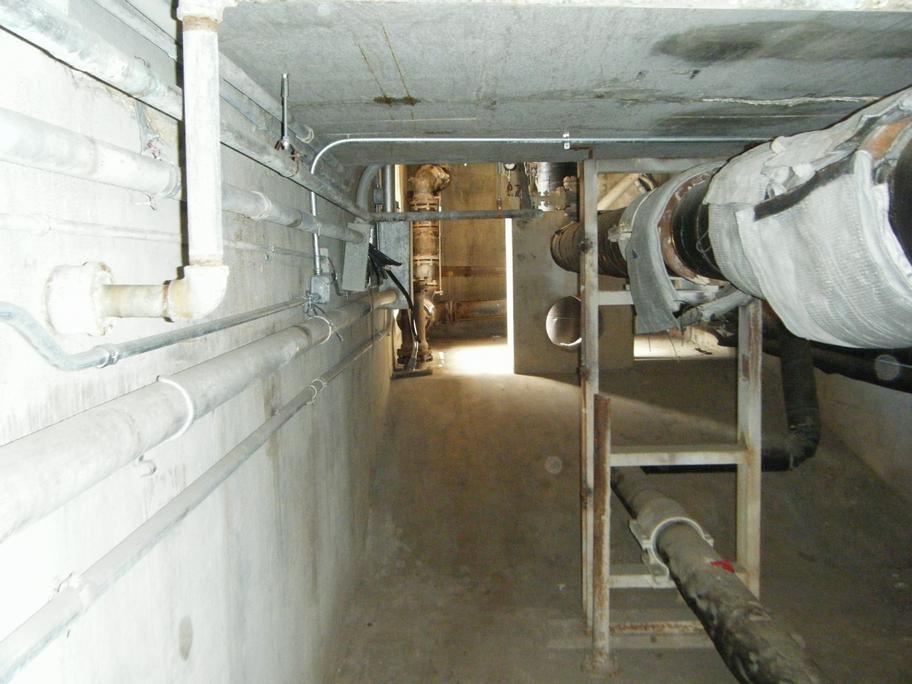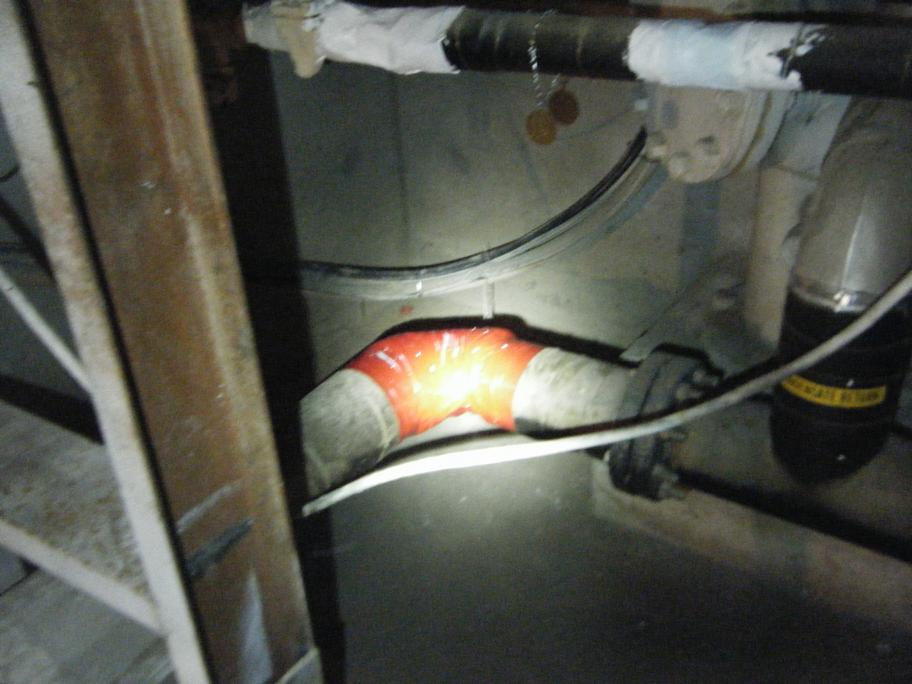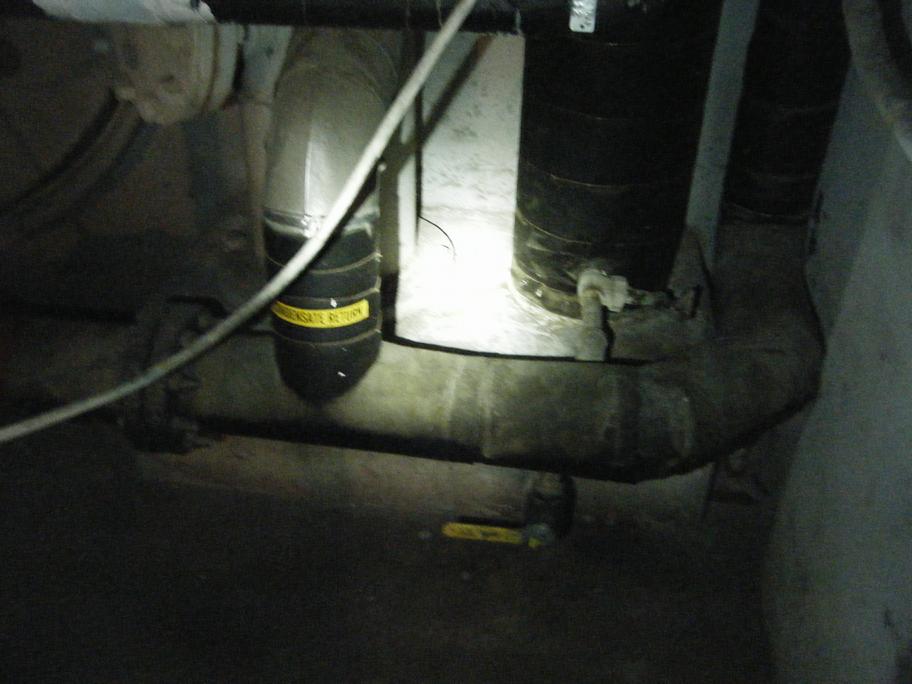 Asbestos Dumpster at Fontana. Approaching thunderstorm 2:49 p.m.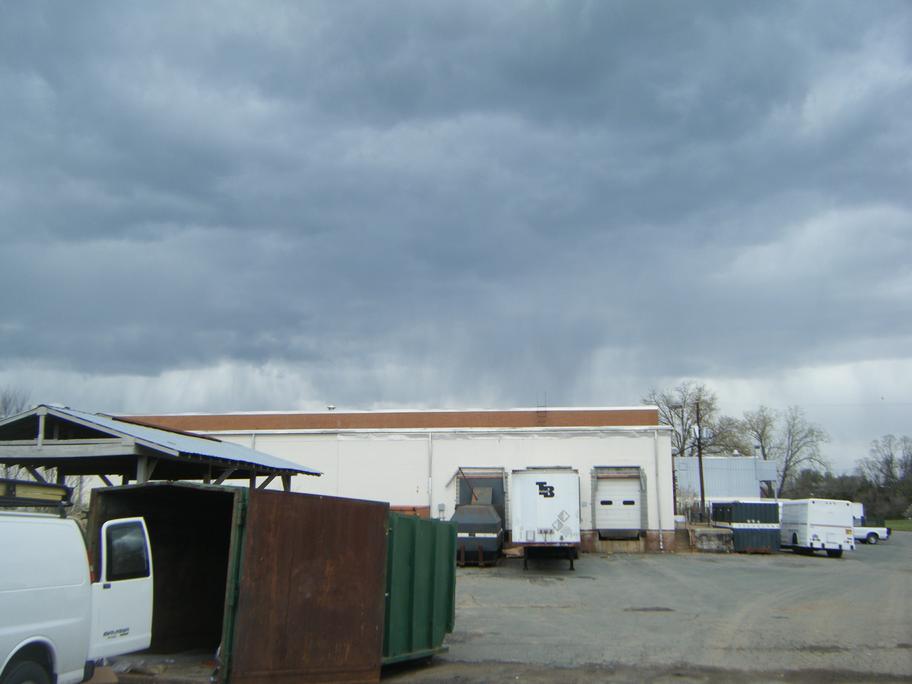 ---
Wed 4-6-2016. Thornton Hall first floor at elevator. Remove non-asbestos vynil floor tile and asbestos black mastic using Chemsafe 100C. Job Hazard Analysis.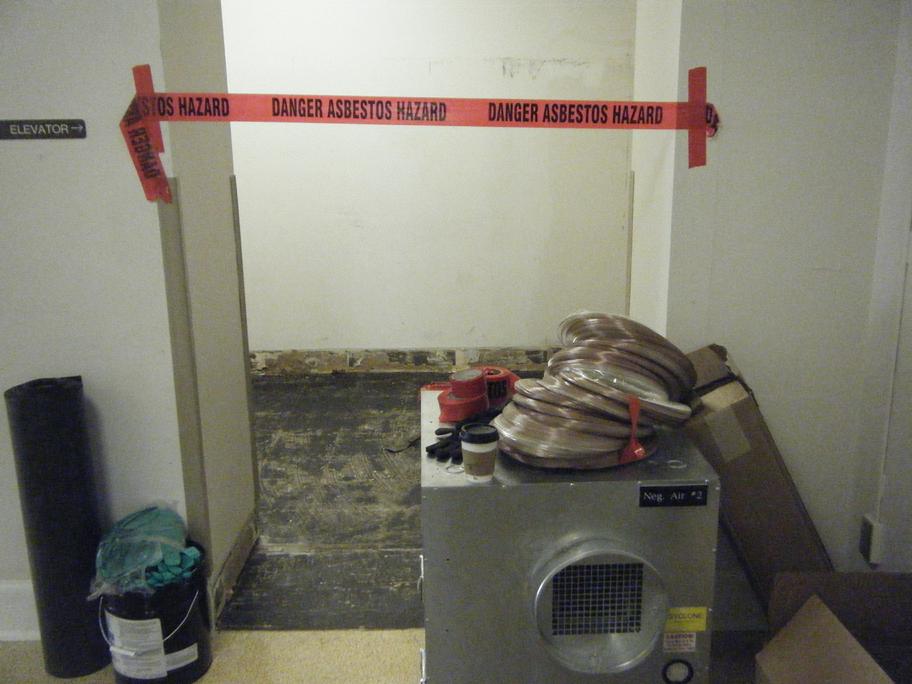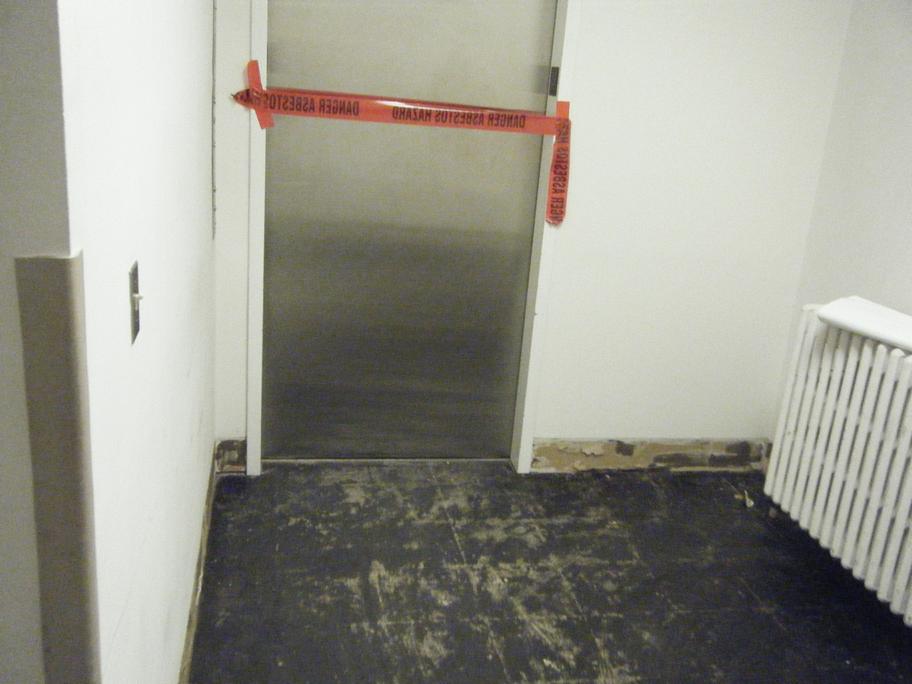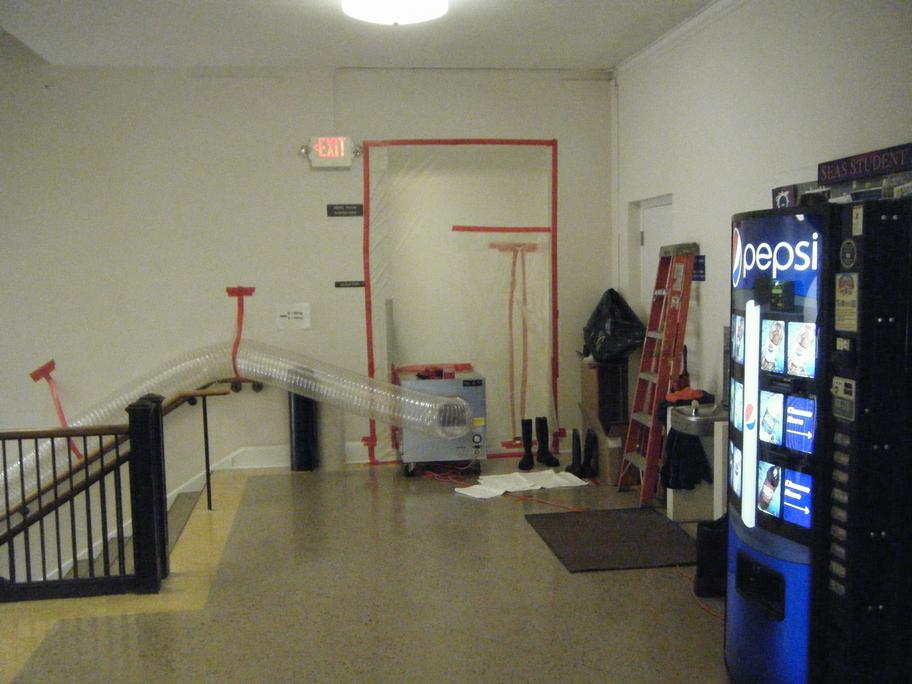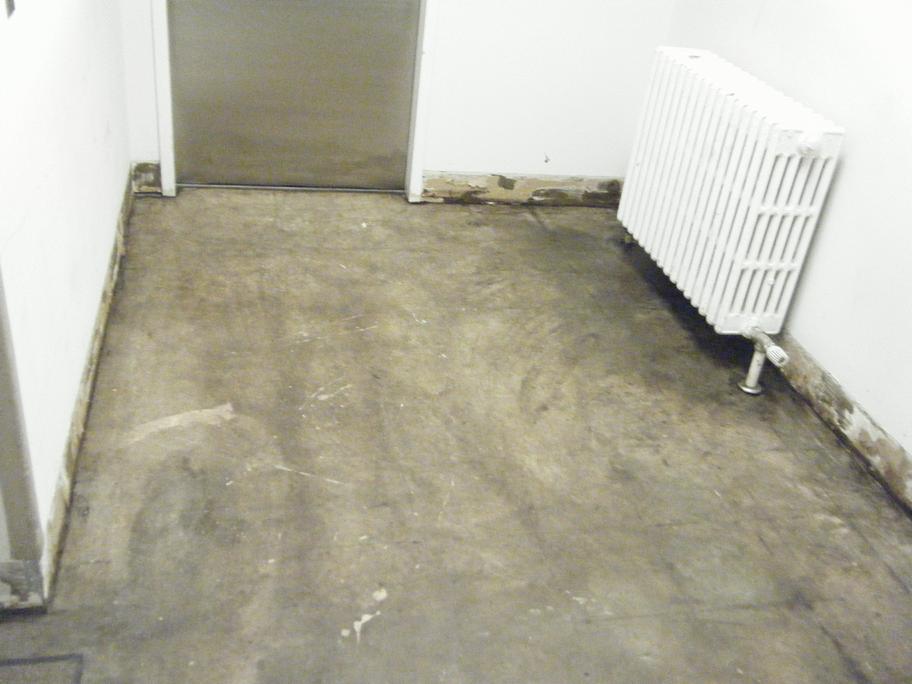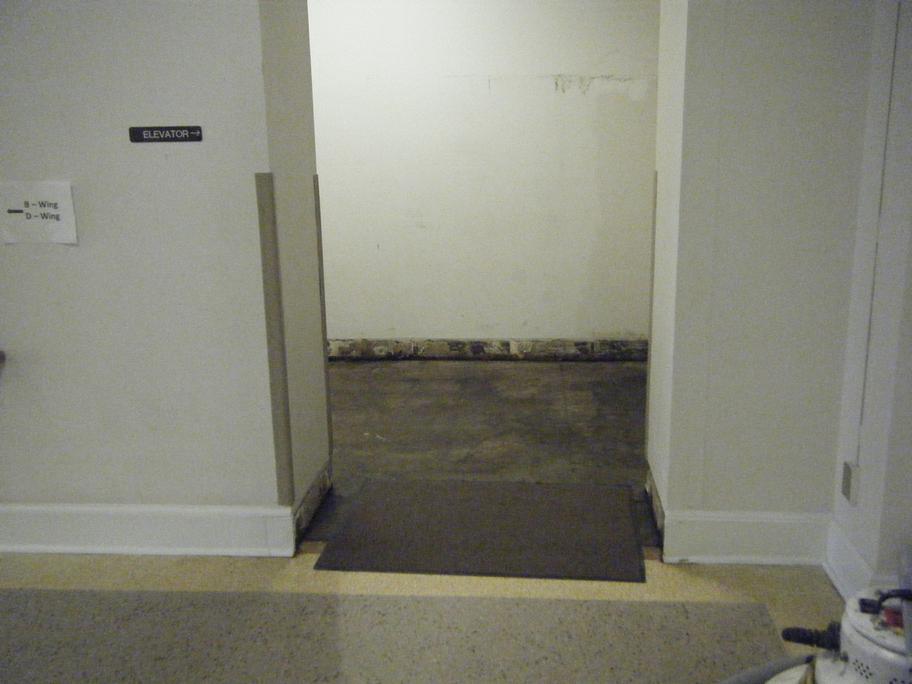 ---
Tue 4-5-2016. Heating Plant steam tunnel. One glovebag removal of asbestos "aerocell" insulation and patch open ends with lagging and bridging paint. Remove fiberglass insulation on corresponging 2nd pipe.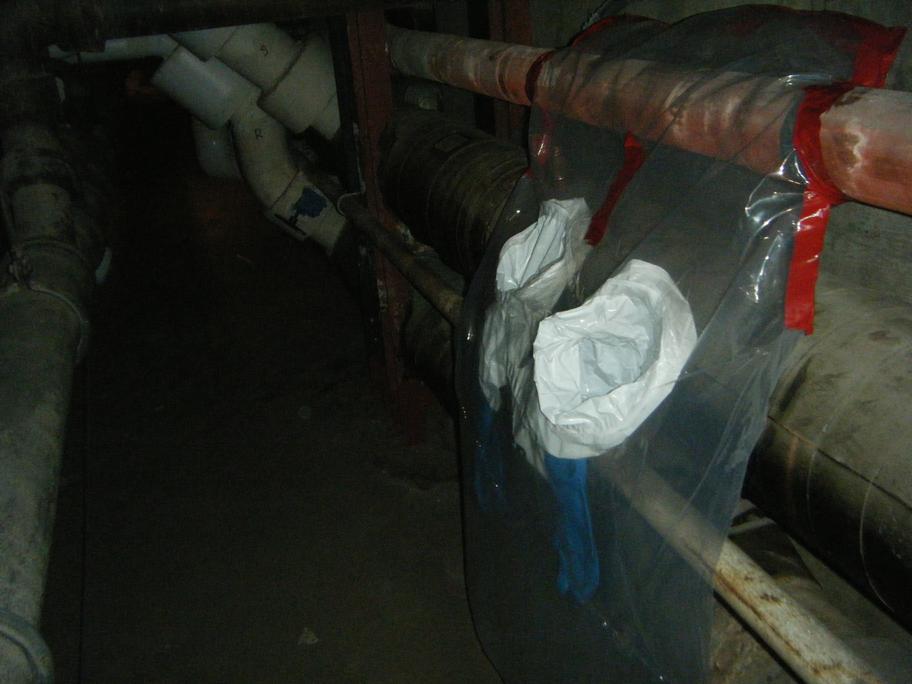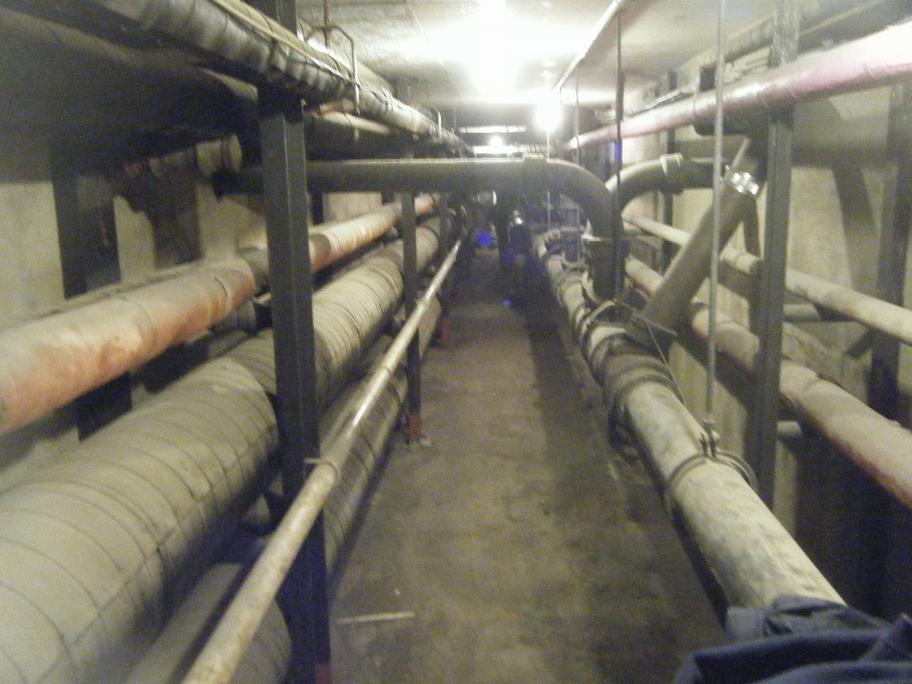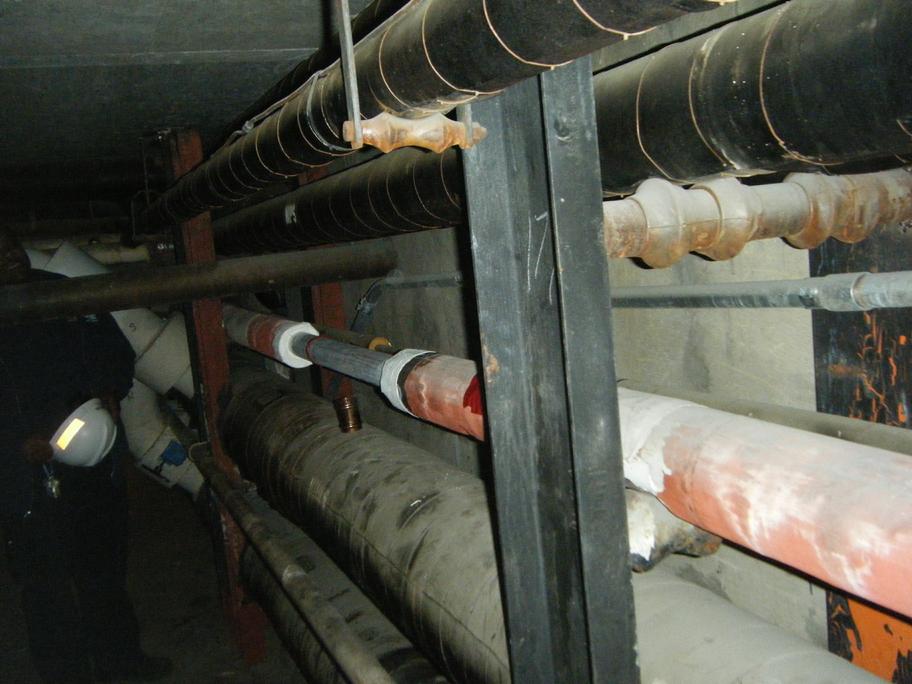 Multi Story Building 1226, Old Hospital near cafe. Remove entire pan ceiling non-asbestos. Patch or repair any asbestos pipe insulation above. To be scheduled.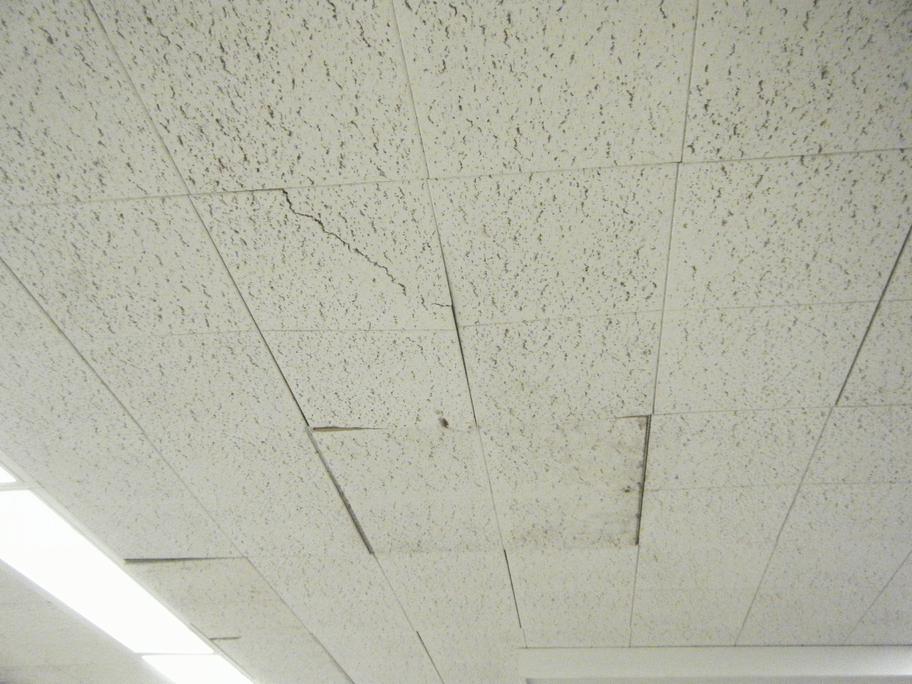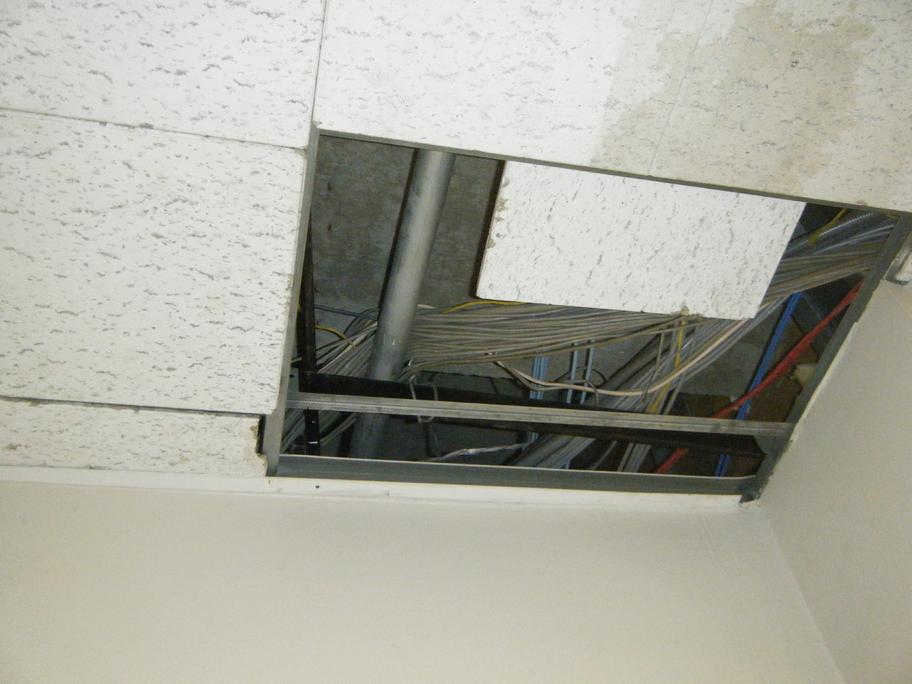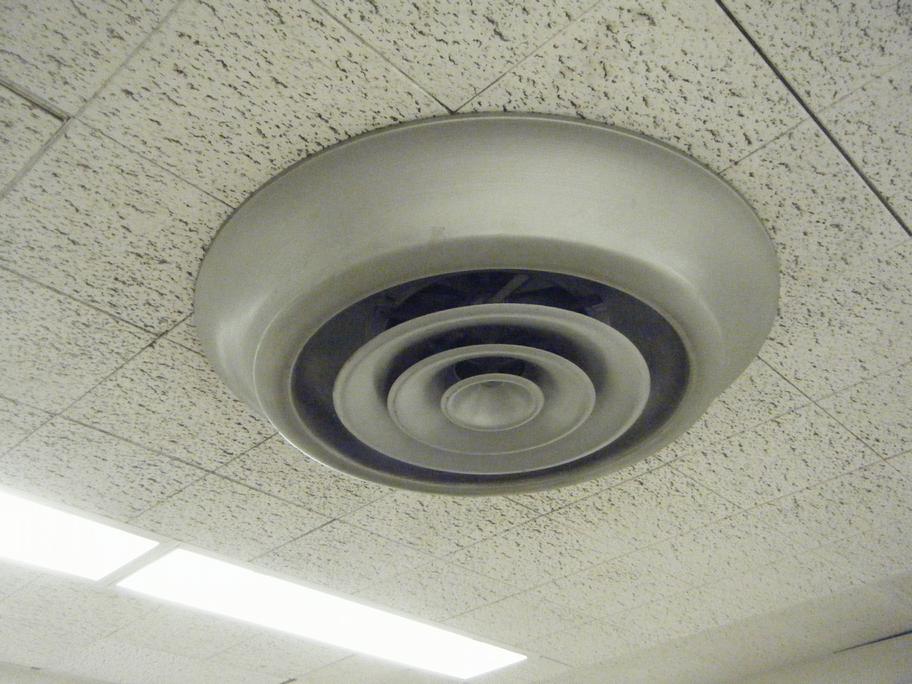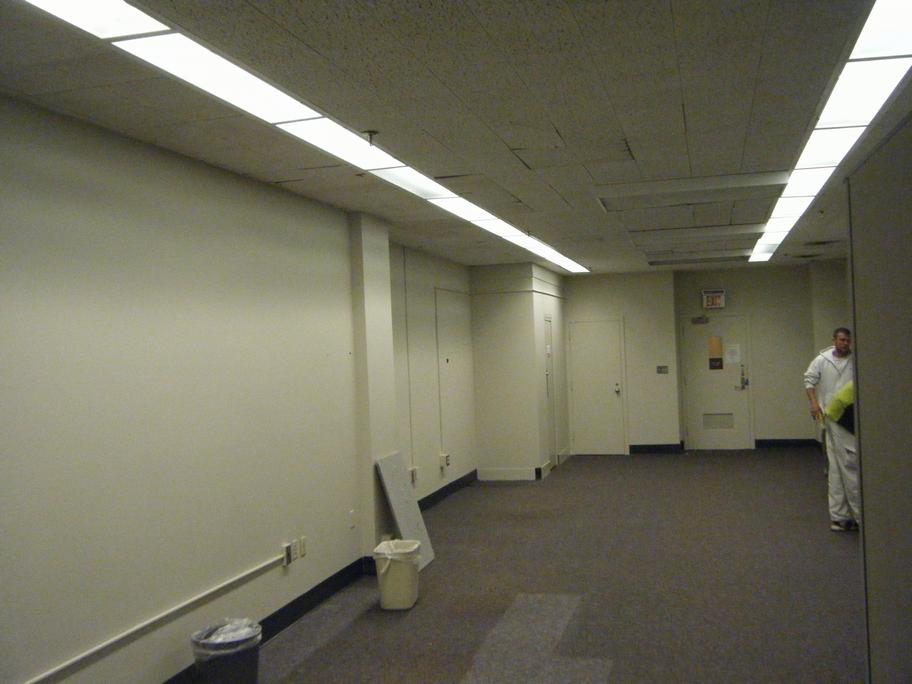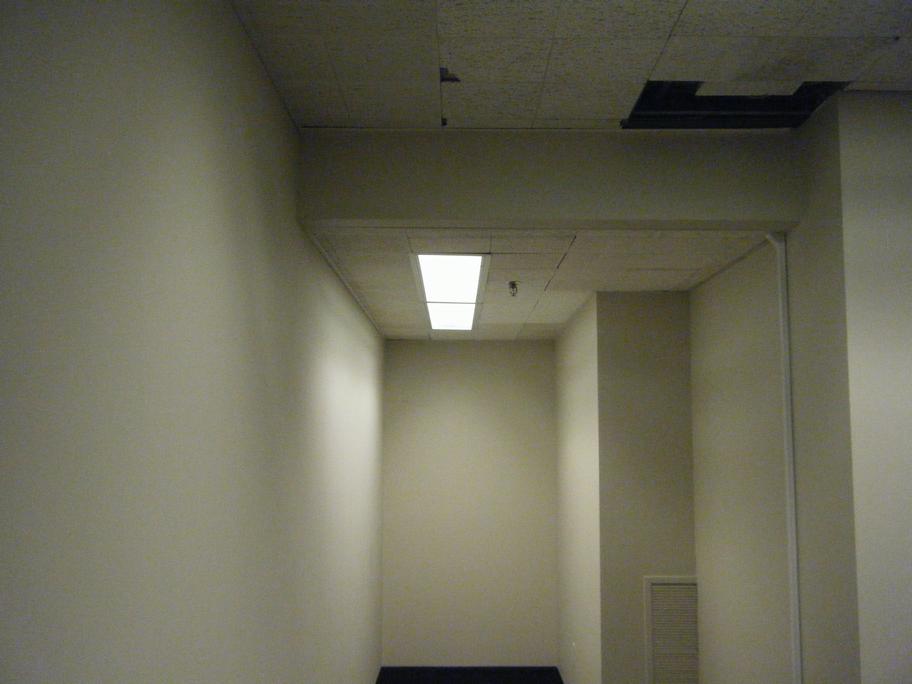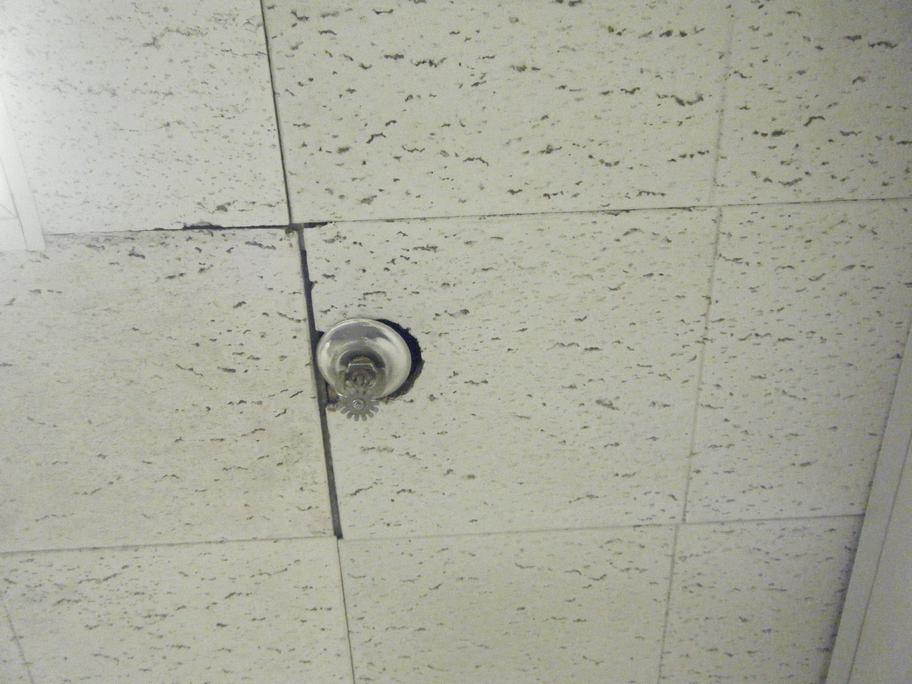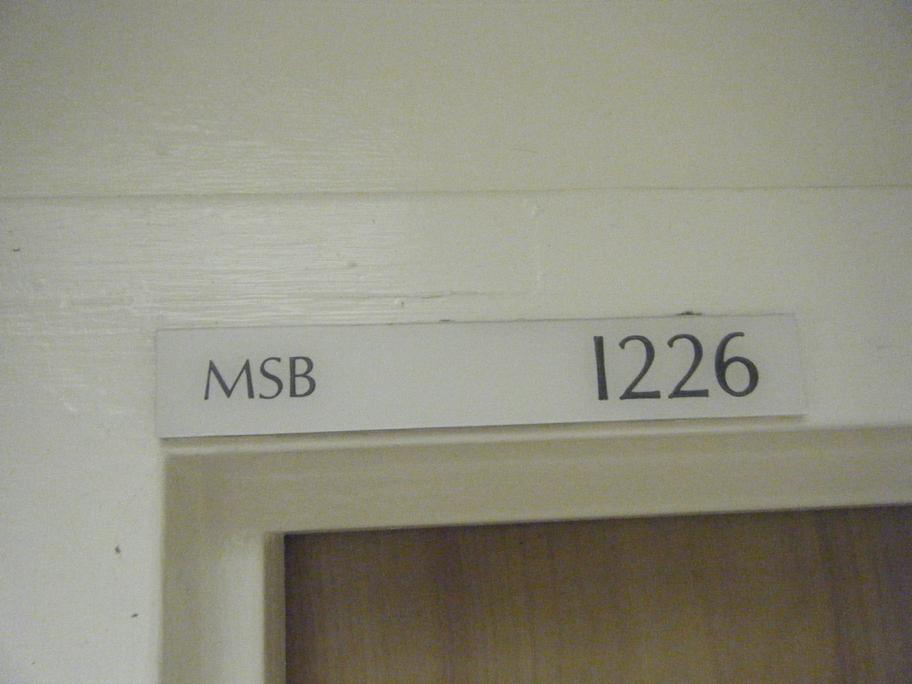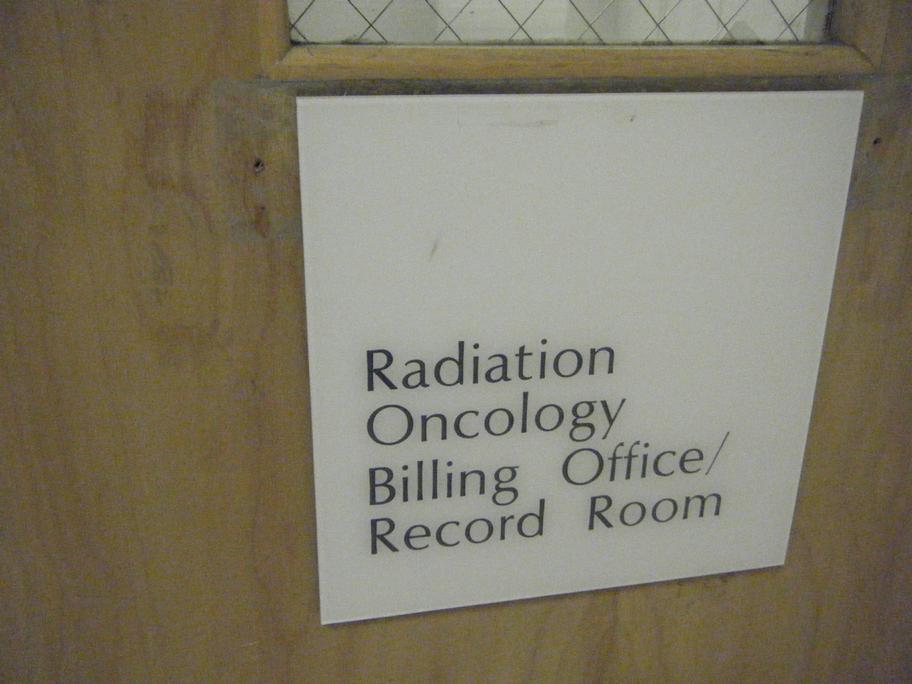 Private Clinics CDW 3560.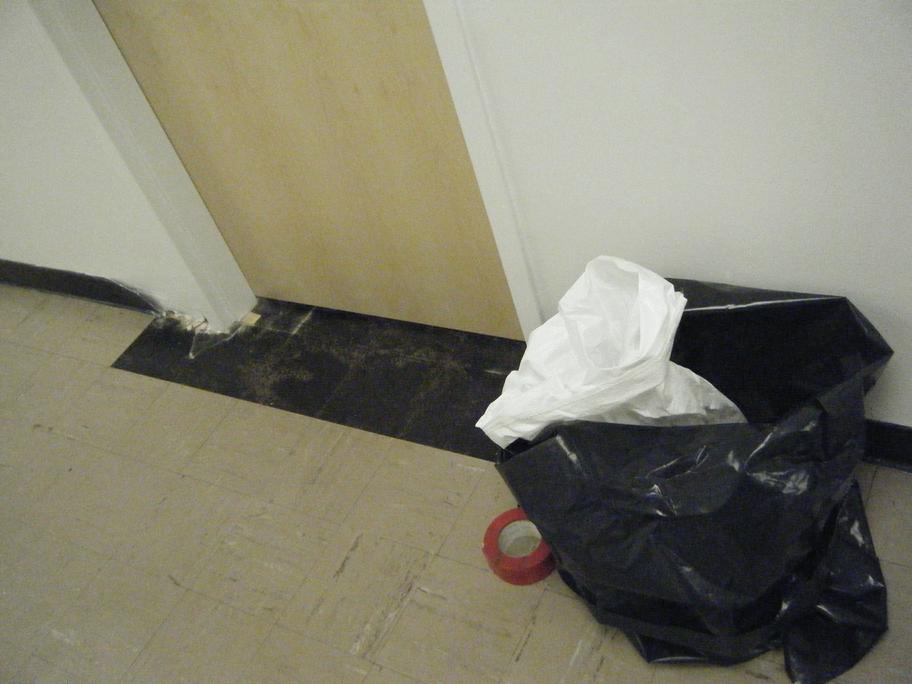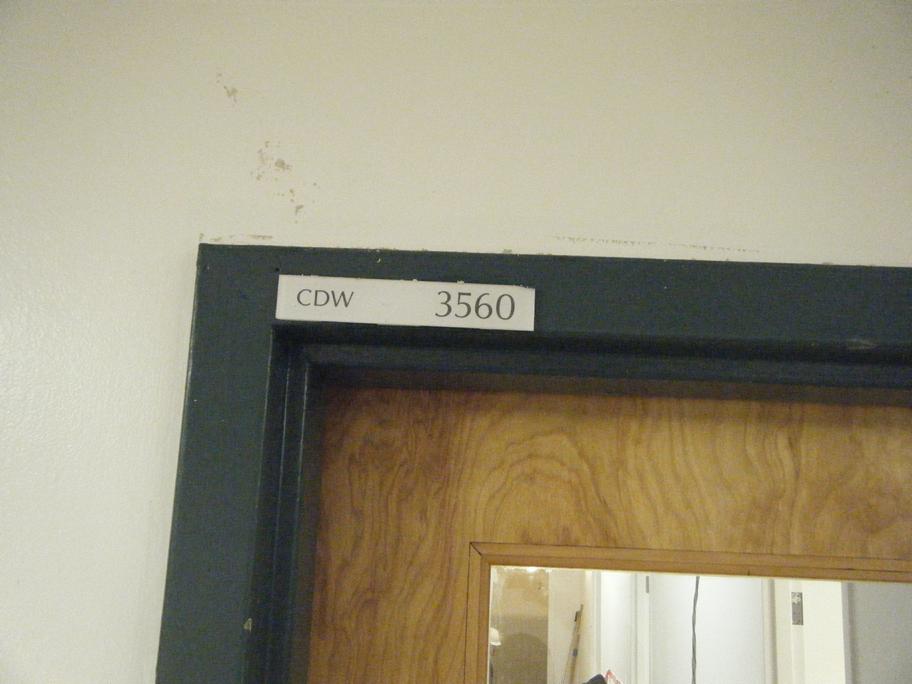 Cobb Hall 1006. Remove asbestos transite panels from fume hood.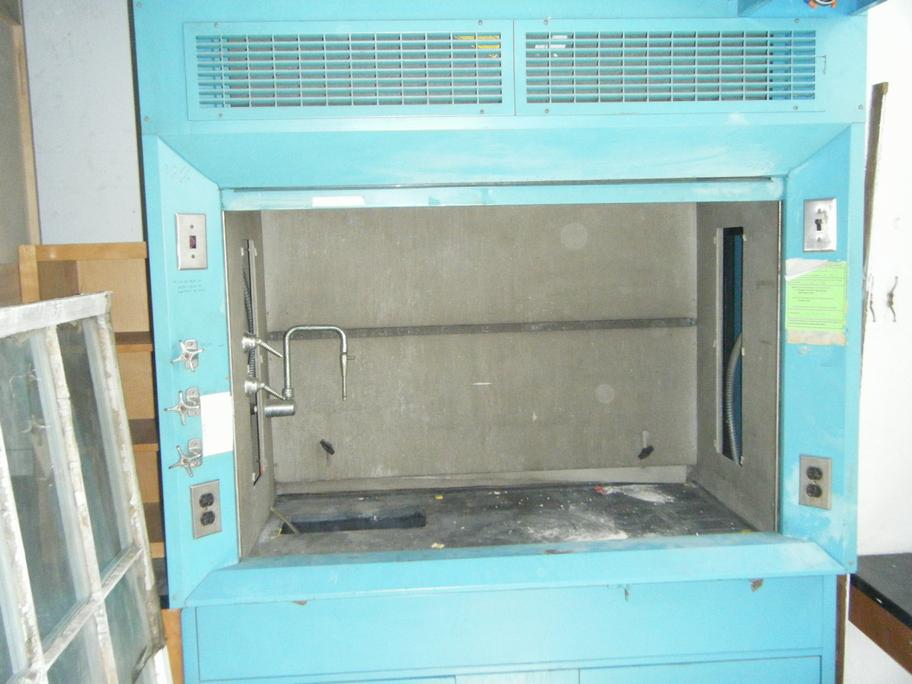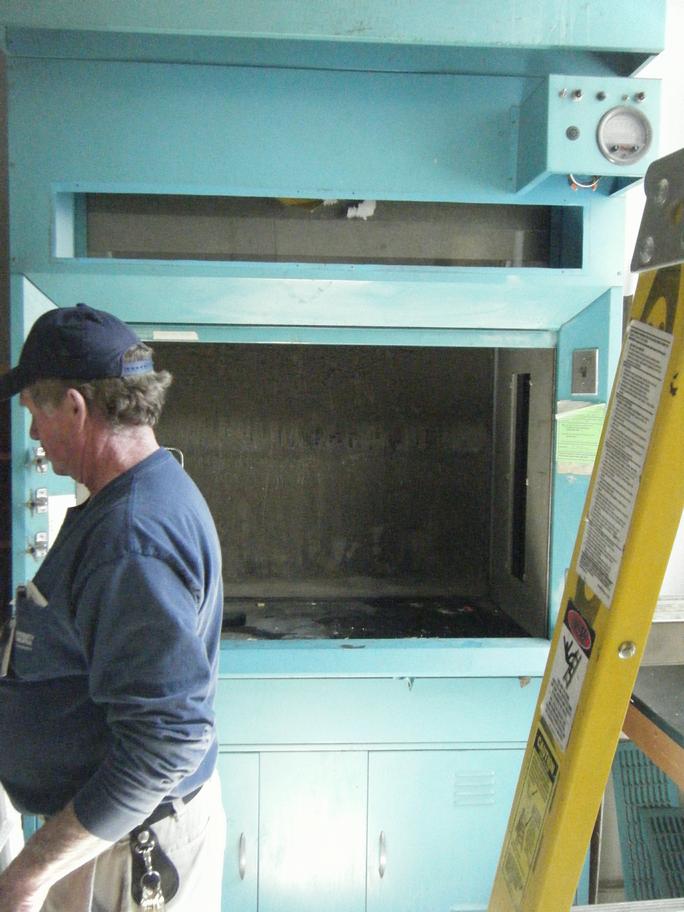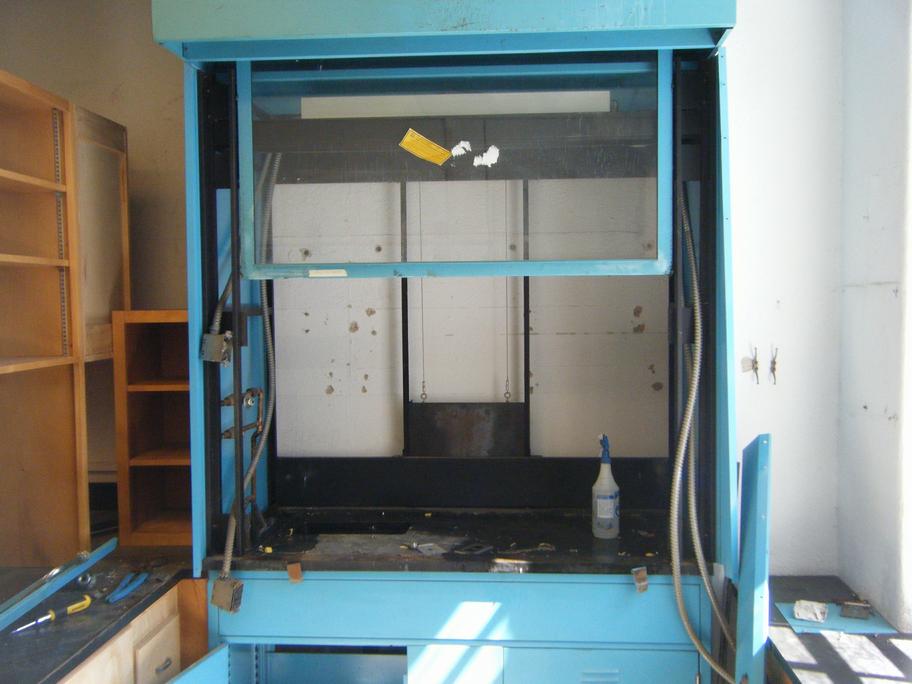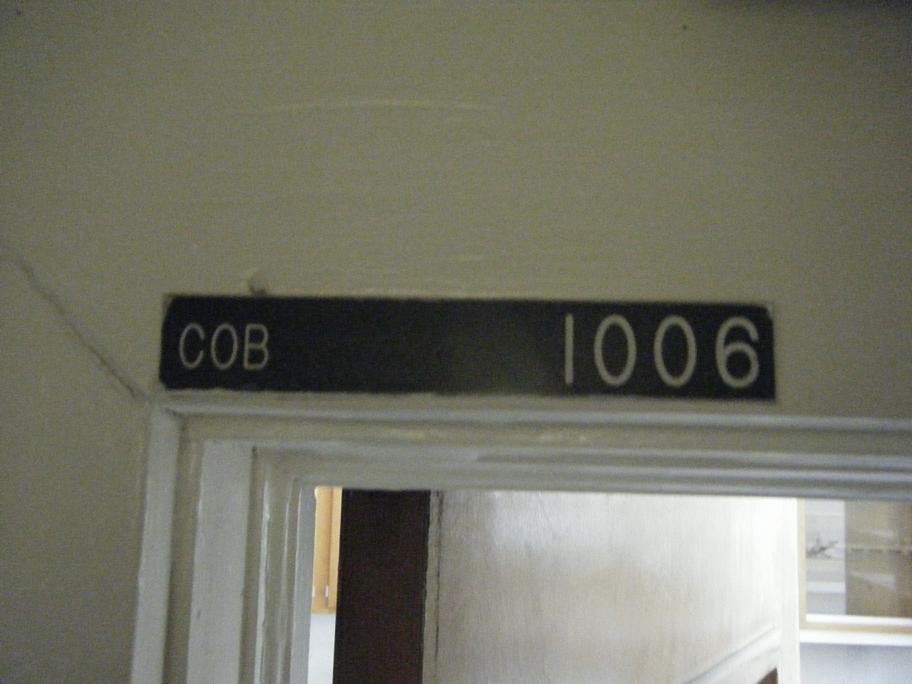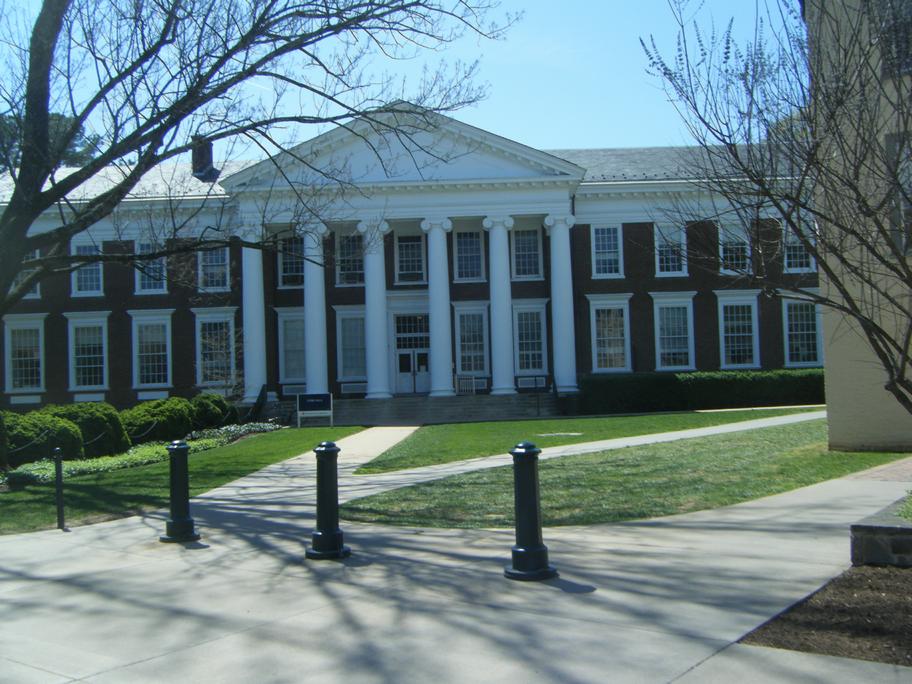 Olsson Hall men's bathroom. Floor tile / mastic.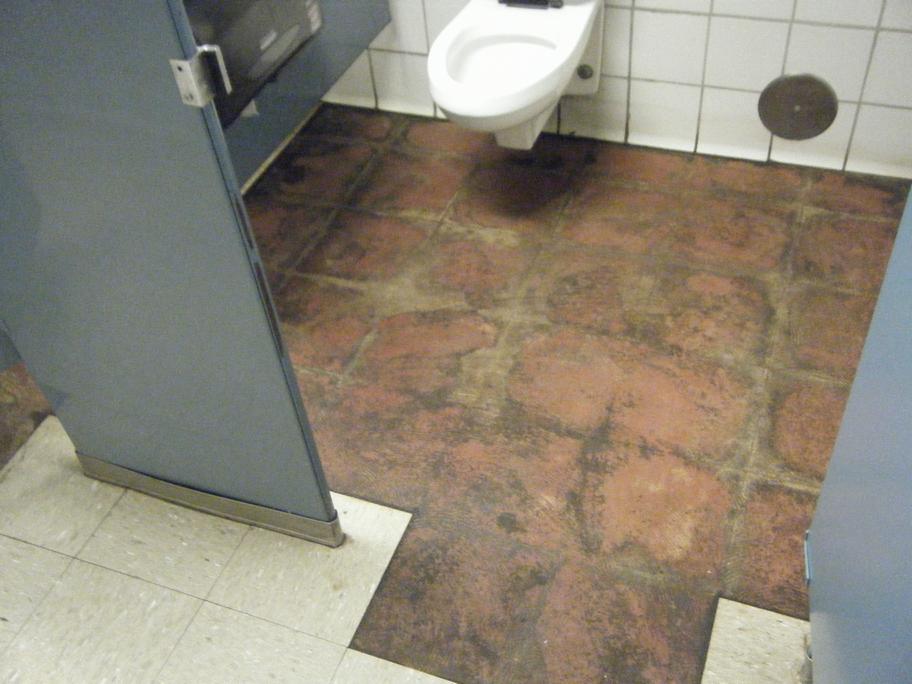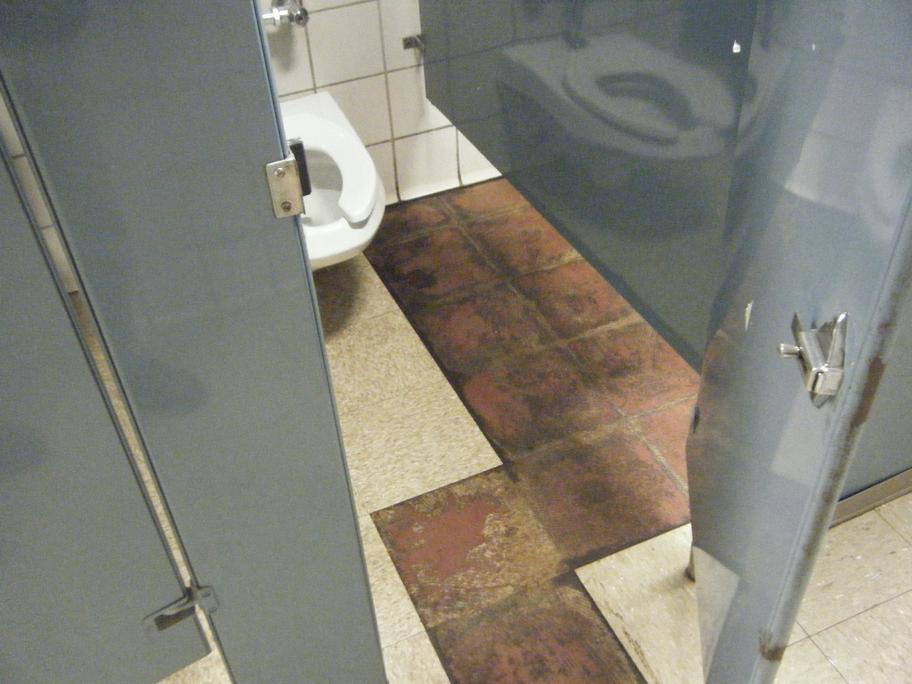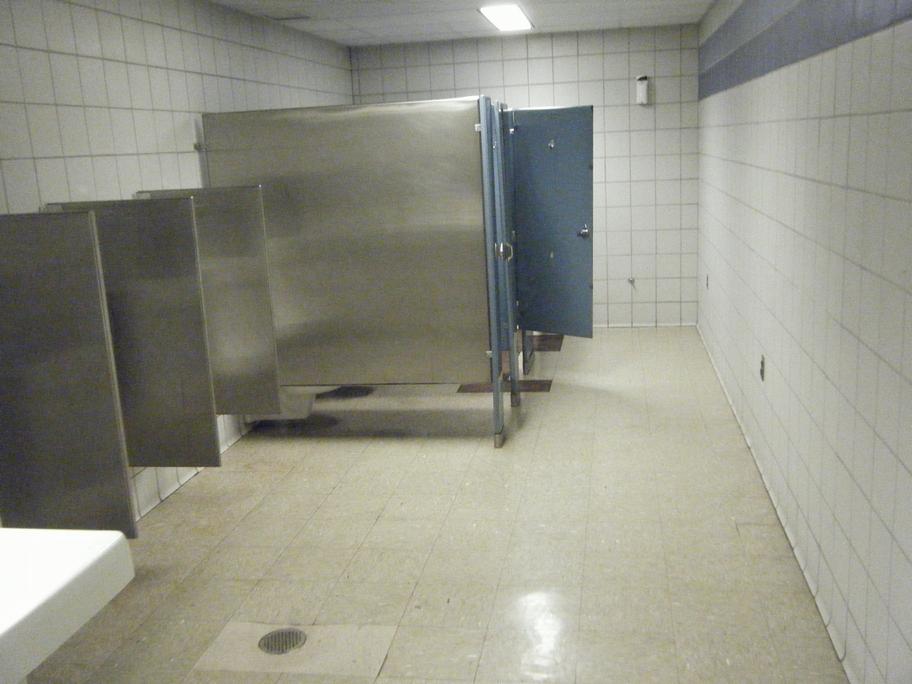 ---
Mon 4-4-2016. Kerchoff Steam Tunnel. Day 2 with 2 men. Remove 2 decommissioned steam lines 550 linear feet. 500 feet have asbestos insulation wrapped in tar paper and tie wire, now candy-caned with plastic. Estimated 80 individual glovebags to create gaps of insulation so pipe can be cut into 6-foot sections to fit the cargo van, to make the turn from tunnel to manhole, and not be too heavy to handle. Today 20 glovebags were installed in 6 hours. So say, total 6 man-days to hang the bags, 6 man-days to remove, and 3+ man-days to cut and remove the sections. With 3-man crew dedicated to this job, estimated 5 more days to complete.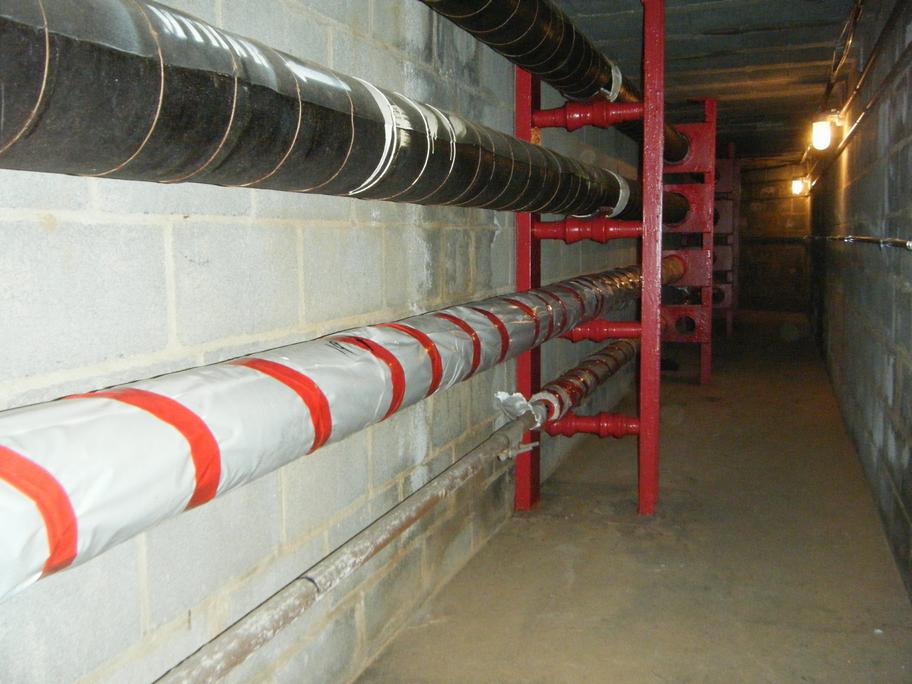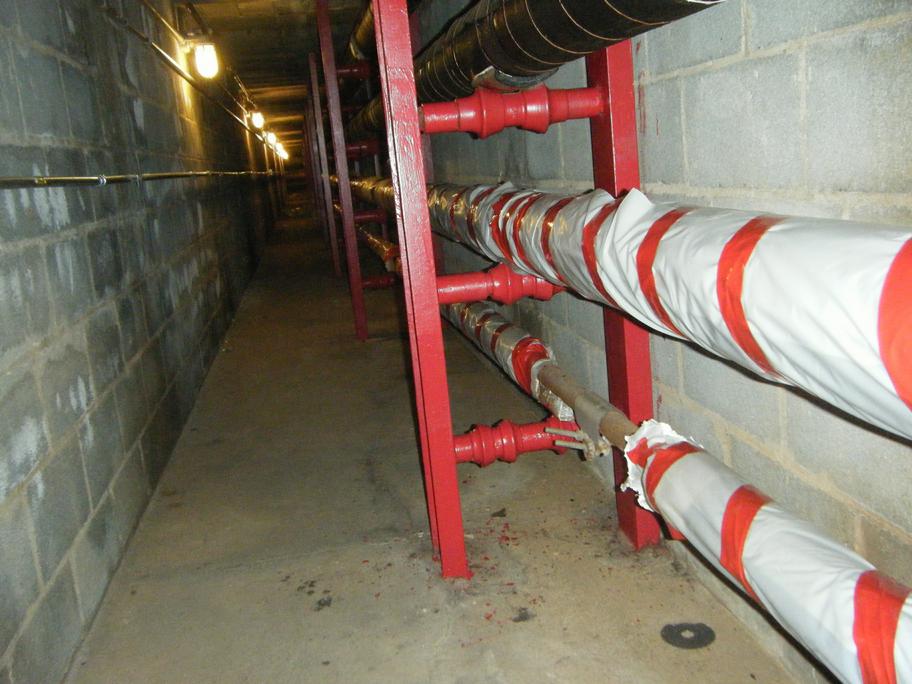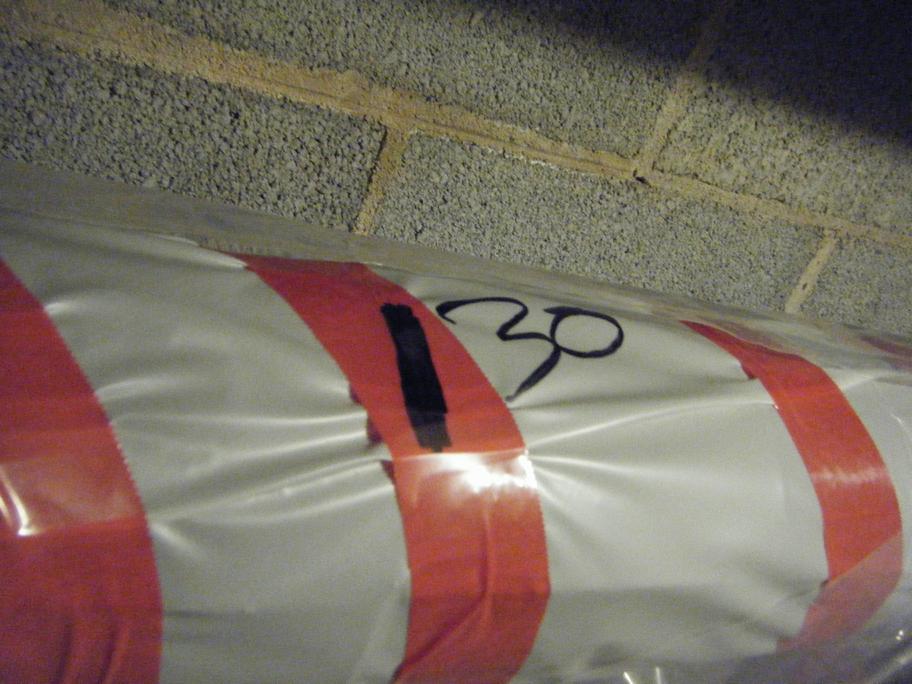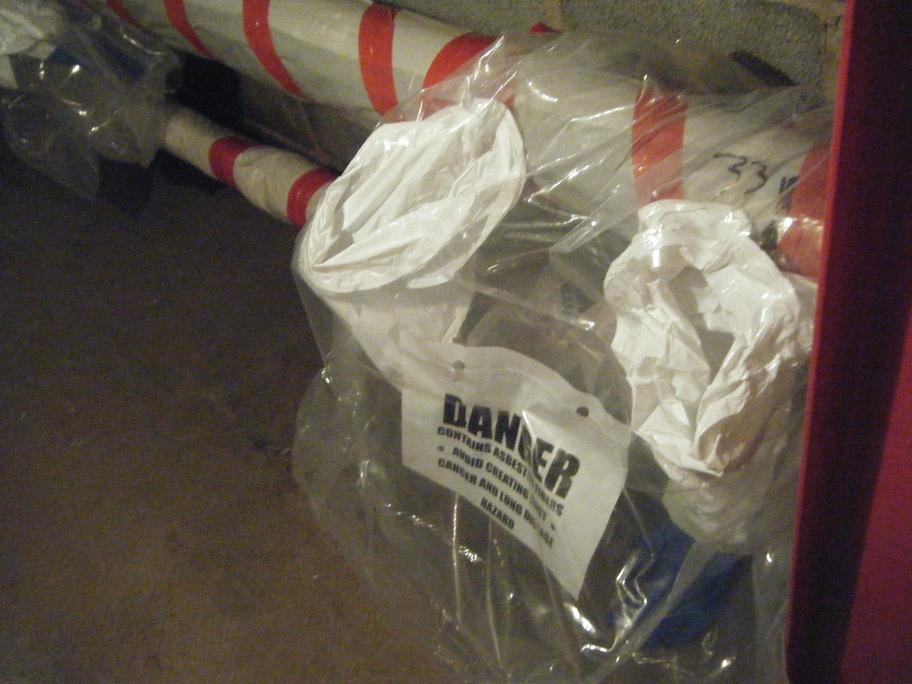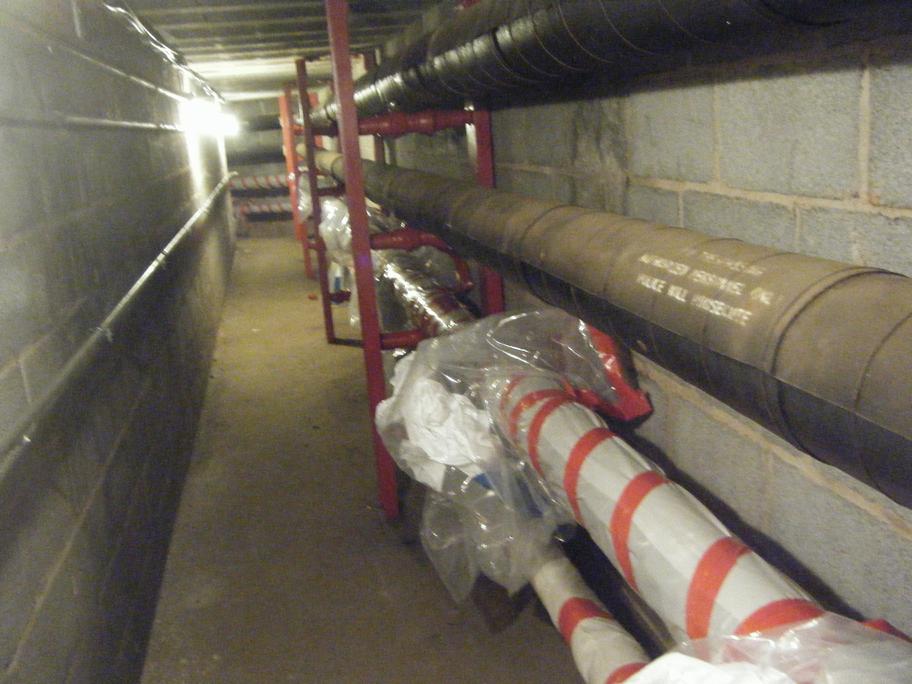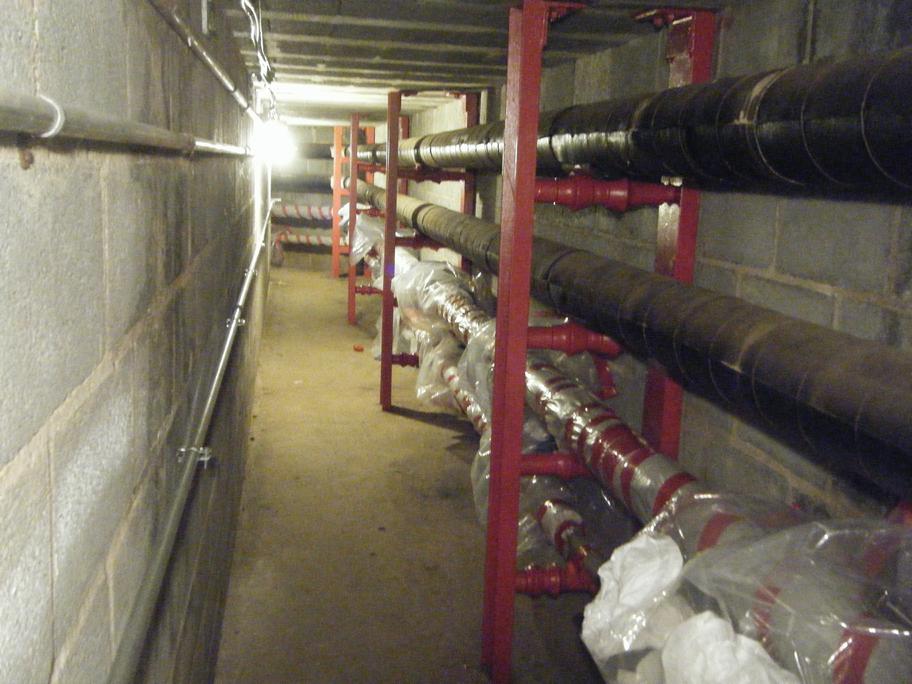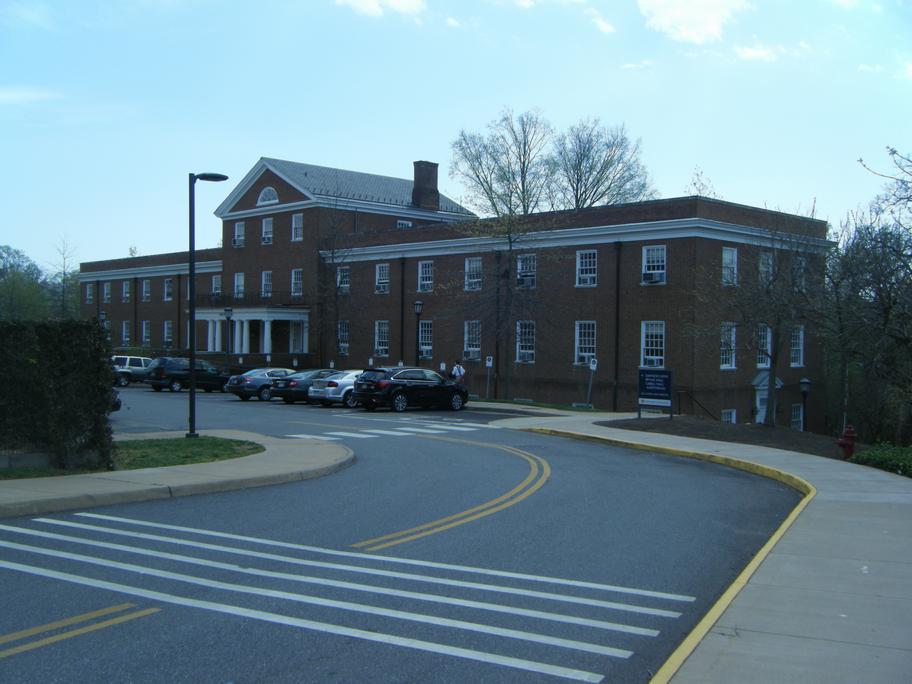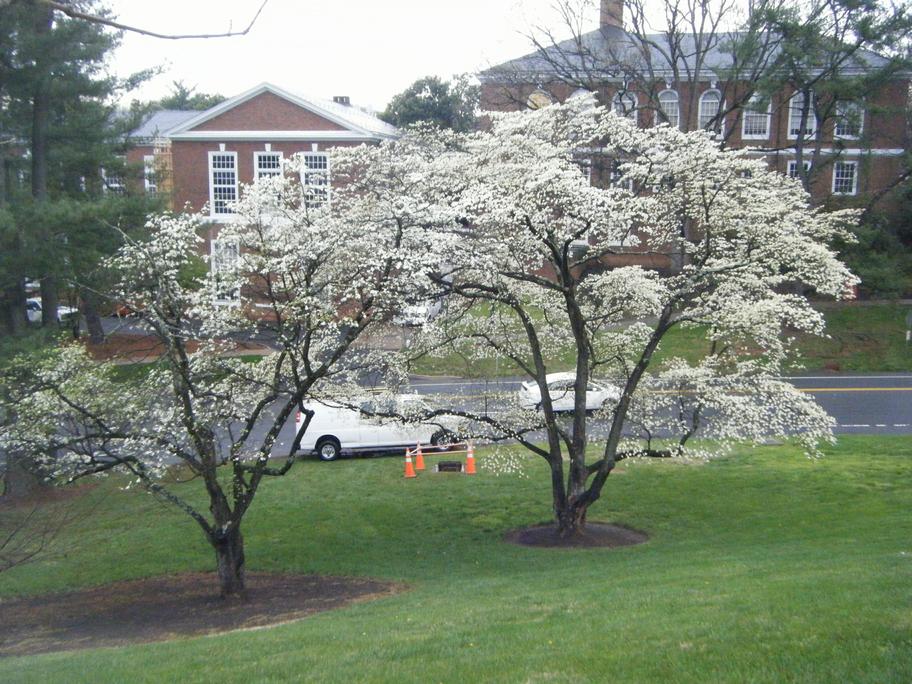 Physics crawl space. Remove section of non-asbestos pipe insulation.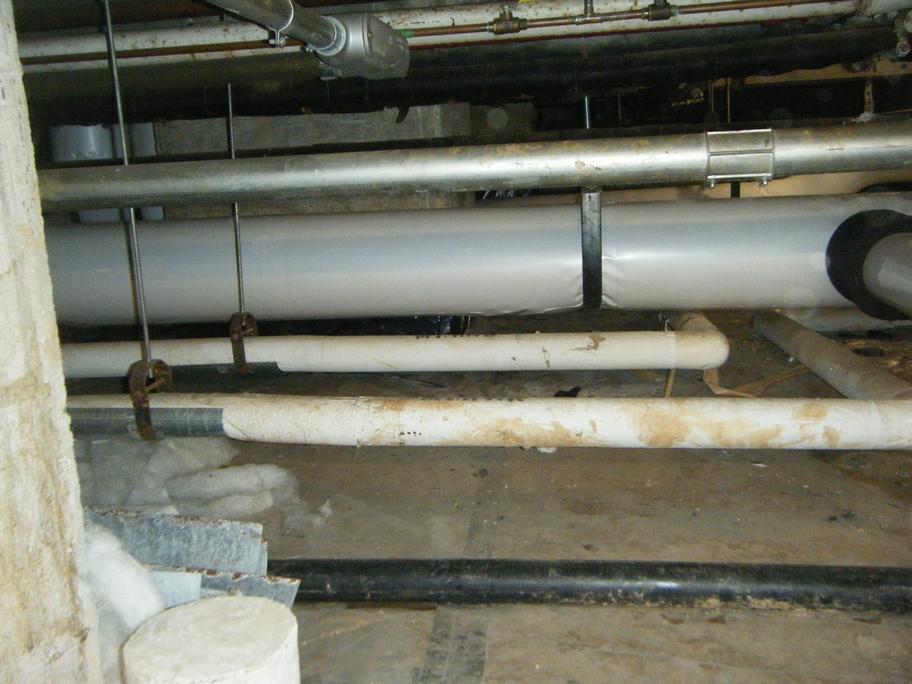 ---