Civil War Vignettes From Harris' Farmer's Almanac 2015. Thursday September 14, 2017.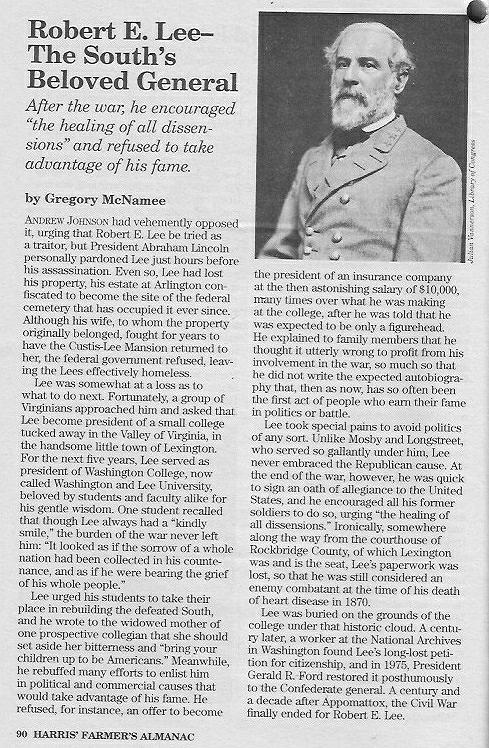 Hours before his assassination in April 1865, Abraham Lincoln pardoned Robert E. Lee. Upon Lee's death 1870, the Lexington Courthouse of Rockbridge County lost Lee's paperwork. In 1975 President Gerald Ford reaffirmed that pardon.
The Original Almanac, first published 1692.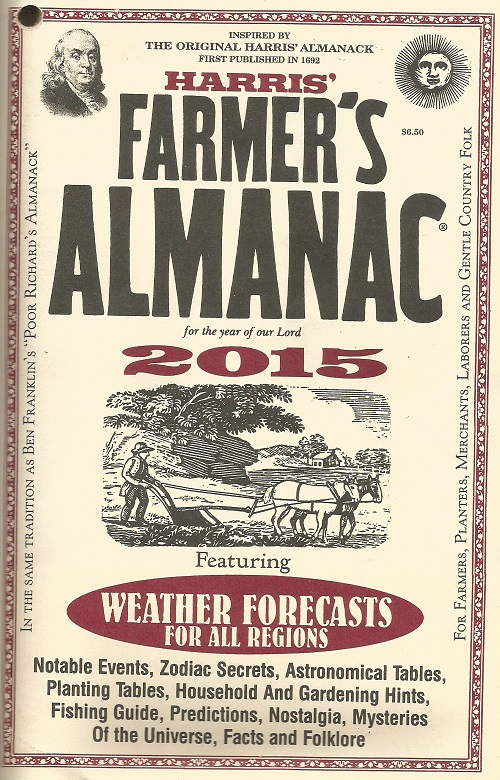 Unlike Robert E. Lee, some Confederate and Union officers used their fame for personal and political gain, joining the Republicans and Reconstruction after the Civil War. When John Mosby joined the Grant administration, his Virginia neighbors burned down his house. Before the war Mosby opposed slavery and opposed secession. Confederate-turned-carpetbagger James Longstreet had little luck when President Andrew Johnson (Lincoln's pro-slavery vice-president) denied clemency. In 1868 Congress over-rode the president and granted the pardon. Though widely hated, both men redeemed themselves through professional accomplishments.
Bad Grammar is the legacy of the Civil War. People used to say "These United States are one nation." Now we say "The United States is one nation."
Thomas Jefferson "donated" his library collection to Congress in January 1815 for $23,950, more than than the $20,000 it cost to build the Rotunda.
---
Blair Hawkins | Charlottesville, Virginia | healingcharlottesville@yahoo.com | Résumé | Top
Home | Blair's Blog | Facebook | Youtube | TV10 | TV10 Archives | Weather